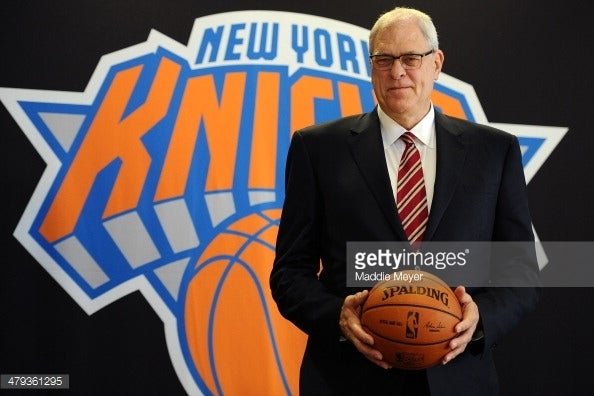 Professional sports are a form of entertainment. The pursuit of glory. The creation of a legacy. The narrative of a champion. All of these notions serve as form of entertainment for basketball fans like myself. Whether it's the story of Lebron's Cleveland Cavaliers repeating as NBA Champions, or the Golden State Warriors attempting to regain their Championship form from the 2014-2015 season, or Russell Westbrook willing his team to victory every night en route to averaging a triple-double - these kinds of storylines keep the world invested in the Cleveland Cavaliers, Golden State Warriors, Oklahoma City Thunder and the greater NBA.
Unfortunately, you can't say anything remotely positive about one of the most prestigious franchises in NBA history, the New York Knicks. Last night a Knicks Legend, Charles Oakley, was physically removed against his will by NY Police Officers and Madison Square Garden security. Charles Oakley, a basketball legend and a player directly responsible for the relevance of the New York Knicks in the 90's, was forcibly removed for heckling Knicks Owner James Dolan. The Knicks later released the following statement regarding the incident:
For those of you who don't know who Charles Oakley is, or why he is referred to as a basketball legend, let me explain it to you. Charles Oakley was the enforcer for the Knicks, both on and off the court. His tough, physical, and outright violent approach to the game of basketball gave the Knicks of the 90's an edge over almost every opponent they competed against. It is a well-known fact that Knicks owner James Dolan and Charles Oakley dislike each other. And by dislike I mean they absolutely despise one another.
So when I, like many other Knick fans, witnessed Charles Oakley being dragged on the ground, out of Madison Square Garden by the hands of the NYPD and Madison Square Garden security, I wasn't surprised. This is New York City, crazier things happen on a daily basis. I simply observed the situation, then proceeded to go about my night. Because the New York Knicks organization is a bad joke that no one cares about.
You're only as good as your leader. And the Knicks organization is led by someone who either lacked the foresight to accurately understand how negatively having Charles Oakley removed from his seat would impact the perception of the Knicks organization, or who flat out doesn't care about how such a decision will impact the perception of the Knicks organization. Leadership, leadership, leadership. That is in fact what enabled the Knicks to have success during Charles Oakley's time as a player. Quality leadership is also what separates the quality teams who consistently win, versus the teams that are consistently losing.
Leadership; not subtweeting your franchise player, Phil Jackson. For all the talk about Phil Jackson's genius and zen master qualities, he sure is having a hard time putting a playoff team on the court. The knock against Phil has always been that he always coached the games premier players. He has ONLY had to manage the personalities of athletes who were similar in attitude their attitudes... Kobe, MJ, Shaq, etc. But the best leaders can lead ANYONE. The best leaders can manage and adjust their approach to lead any personality and get the best out of any athlete at any level, regardless of their differences. Unless, of course, they're too busy commenting to the media about the "posse" of player who's not on their roster.
The New York Knicks' leadership is to blame for the negative perception of Knicks team and Knicks brand. They would rather go to great lengths to attempt to remove and insult the presence those who stand for something strong and powerful, and helped give fans like myself something to believe in, than build around and embrace the talents of those around them. They would rather have Charles Oakley arrested and dragged like bum in the building he helped fill seats for, than to utilize his insight, to help create a better team. They would rather attempt to intimidate and run their best player out of town, than seriously commit to continuing to build around the proven talent Carmelo Anthony.
The New York Knicks organization is a joke not worth laughing at. Just so happens that everyone else got to see it for themselves the other night. Man, what a time to be alive.
BEFORE YOU GO