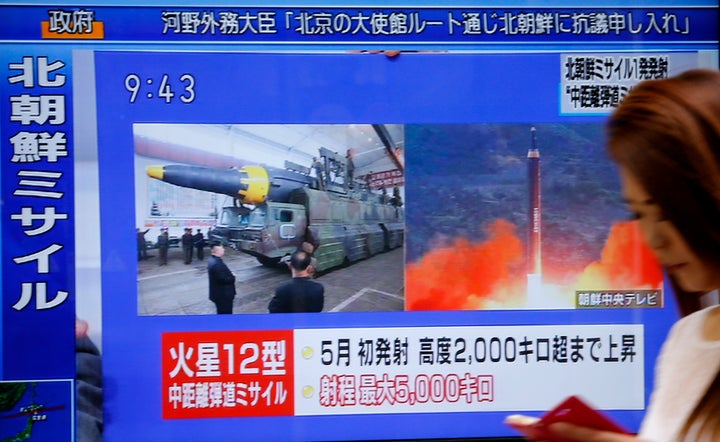 Readers may be used to sensational reporting, as the media often mixes facts with opinion and dramatic language (spin). The most recent coverage of North Korea makes another case for injecting rigor back into journalistic standards. Are you up for a quick experiment?
Read the following sets of headlines and lead sentences from two large U.S. news outlets while noticing your impression (or how you feel) about each.
1. North Korea fires missile over Japan, Pentagon confirms (Fox)
North Korea fired a missile over Japan, the Pentagon confirmed on Monday.
2. North Korean missile flies over Japan, escalating tensions and prompting an angry response from Tokyo (The Washington Post)
North Korea launched a ballistic missile Tuesday morning that flew over the northern Japanese island of Hokkaido, the most brazen provocation of Kim Jong Un's five-year-long rule and one that will reignite tensions between Pyongyang and the outside world.
See and feel the difference? You may notice The Washington Post's rendition of events was more personal or emotional compared to Fox News' article. Now, it's certainly fair to say there are "tensions," but the term is vague and doesn't measurably describe the situation or relations between the parties involved in a way everyone can understand, much less describe how they're "escalating."
We've made this point before, specifically on the news of North Korea  —  see here, here and here. But consider another viewpoint on why it matters.
Fox News' excerpt gives readers the facts about what's happening, and the facts speak for themselves. Truth is, the risk is significant and the situation could lead to destruction on a broad scale if it's mishandled. We don't know what will happen, and it's important for us to be informed about it. But should readers freak out about it? That's where coverage like the Post's can tip the balance  —  the added spin can stir up emotions while readers take in the news and make decisions based on it. Why might this be a problem?
Emotions can distort the way we take in, interpret and use facts. If we get wrapped up or "lost" in emotion, it's easier to:
Cloud our judgement and not critically evaluate the facts, the actual risks or threats (if any). We may be more likely to make impulsive or premature decisions based on the information we read or hear.
Fixate on the emotion, and see people as objects who stand in our way, as opposed to human beings. This loss of scope may be what promotes things like prejudice, violence, crime and even war.
Distract away from the root of an issue or conflict. If we lose sight of the cause and focus only on effects or circumstances instead, we're likely to perpetuate the conflict, from the interpersonal to the international level.
And don't get us wrong: emotions are great. Experiencing them is one of the reasons most people enjoy the arts and entertainment, but hard news isn't either of those things. The media can bring people news that informs and empowers, but ideally it can stick to the facts.