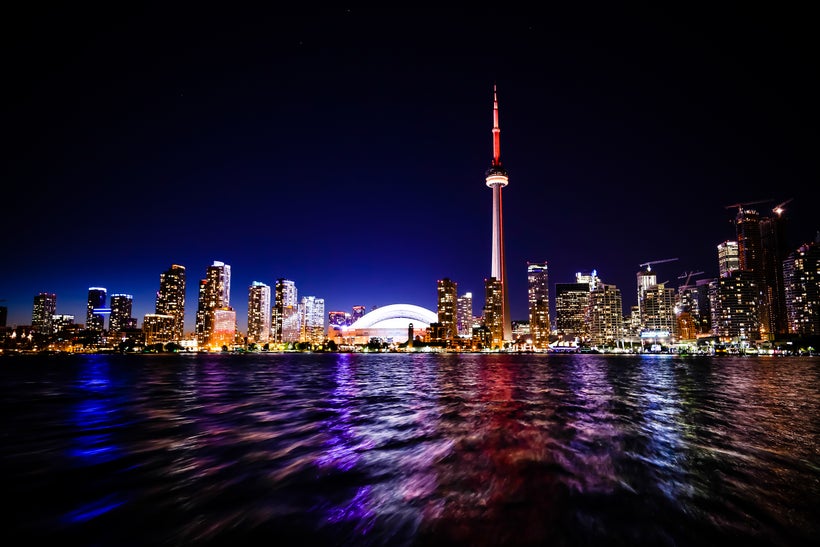 You know why I became a lawyer?
Not to please my Granny Mary who, when I answered the question adults ask children mostly to amuse themselves, i.e. "What do you want to be when you grow up?"; she replied, "Lawyer Liar. Liar Lawyer."
Do you know why I became a lawyer?
Not because I love it when middle aged men suddenly feel foolish for talking down to me after they ask me what I do for work.
You know why I became a lawyer, though?
Because I coveted the vocabulary of Howard Cossell. Because I was set free to the highest of heights by the brazen honesty and intellectual brilliance of Muhammad Ali and the self-assuredness of Pierre Trudeau. And, I needed to combine in my own living and breathing the truths they taught me … to exist.
And, because I believed everything I read in philosophy tomes, religious texts and political essays about justice and truth and virtue and love being the only goals worthy of one's time and attention.
And, because I am the one that was meant to represent my client, Dr. David Solomon, MD* and by association his late mother … especially his mum Beatrice Solomon who I have come to admire by working on her son David's Application for Proof of Citizenship.
Syrians, Syrians, Syrian Refugees
Before the Syrian Refugees there were the Somalians.
Before the Somalians, there were the Vietnamese.
Before the Vietnamese, there were the Jews fleeing Eastern Europe.**
As a nation, we sometimes seem to remember only the heartless and shameful turning away of ships. However, when our humanity overcame our prejudice, we granted Citizenship to those families fleeing Eastern Europe.
Dr. Solomon's grandparents, i.e. Frank and Helena Peterson were one such family; as such, they adored Canada. They raised their children in Toronto. Their daughters graduated from the U of T. Their entire family settled permanently in Canada … except for Beatrice. She was the one destined to fall in love and marry an American. So, circumstances dictated that she move to the United States.
Yet, Beatrice Solomon raised my client with the values she recognized as purely Canadian; such as multiculturalism, compassion and a cosmopolitan mentality. Beatrice lived her principles by working as a Social Worker in the United States. Additionally, she made sure that her family returned to Canada more than two times per year, every year.
Fast forward to today: my client Dr. Solomon is a leading medical specialist in Florida. He lives the seemingly "American Dream". He is well-to-do, brilliant, handsome and is married to an exceedingly beautiful and intelligent wife. He has three successful adult children, two daughters and a son. He and his wife sail in their spare time. Yet, he is rendered restless until he is permitted to reclaim the Canadian Citizenship of his formidable mother.
Beatrice Solomon raised David as a Canadian. Therefore, he is Canadian.
Dr. Solomon is a generous humanitarian. He volunteers much of his time and talents to the numerous charitable organizations, including the Cancer Society, varied hospital associations and his local health centre.
He has piloted a plane to the Caribbean to deliver much needed supplies and free medical care.
Dr. Solomon is modest to a fault. The man literally has won more medical awards than I had known existed. Yet, he is the politest, most patient and friendly person one could meet. He makes anyone in his presence feel as if they are the intriguing and talented person in the room and he does so sincerely.
Dr. Solomon is fleeing no hardship, he is seeking no assistance. His aim is to regain the Citizenship that belongs to him by birthright and Section 3 of the Citizenship Act because to do otherwise would betray his true self and the legacy of his beloved mother, Beatrice. Unfortunately, Beatrice Solomon passed from cancer in the 1980's when David was in his twenties. She will not be here to see her son claim and be granted Canadian Citizenship when the time comes. However, her passing has made his Application more meaningful, not less.
Eh Practitioner of Canadian Values
Beatrice Solomon went through horrors, hardship and just plain hard work so that her son David Solomon could thrive. And, he did excel while motivated by gratitude to his mother and the way in which she raised him.
Now, I have the happy burden of being the one to have prepared his Application and drafted our Submissions.
It took me the longest time to compose those submissions for Dr. Solomon's Application because I needed them to highlight the facts and legislation that were clearly in my client's favour in a powerful way that was both compelling and worthy of him and his mother Beatrice's legacy. I fell in love with their dedication to their family and to the duty they felt to better society, which informed their choices and achievements. They inspired me to appreciate my calling and my country even more.
As an Immigration/Business Lawyer I am keenly aware that there are so very many people who hold Canada in such high regard because of the values of compassion, equality before the law and multiculturalism that we uphold. We do so imperfectly sometimes. However, we do so better than any other western country, in my opinion. We do not need to keep telling ourselves we are the best country on earth, we let others proclaim it. We don't even care if other nations seem to usurp that title as their own. We just shake our heads and smile thinking, "If that's what you need to tell yourself …" while we work on improving ourselves, quietly.
Ironically, my grandmother was the first "Immigration Professional" in the family. So, she would have no say now if she were still here. Granny Mary either sponsored, housed, fed, financed or advised every family member, friend or acquaintance associated with my family to immigrate to Canada since she became a permanent resident herself in the seventies. She used the resources she had to help others even when it was challenging at times … And stubbornly so when it was.
I see now that, like Dr. Solomon, my life choices grew out of the affection that I had for my family legacy, for my Canadian values and for the country of mine that provided us with the opportunity to do meaningful work for ourselves and others. My family, like my client's, loves Canada because we recognize that Canada loved us first.
** Of course there were many other great waves of people seeking asylum before, during and after those mentioned in this brief post.
FOLLOW UP STORY: To find out if Dr. Solomon was granted Canadian Citizenship, click HERE.
This post was published on the now-closed HuffPost Contributor platform. Contributors control their own work and posted freely to our site. If you need to flag this entry as abusive,
send us an email
.