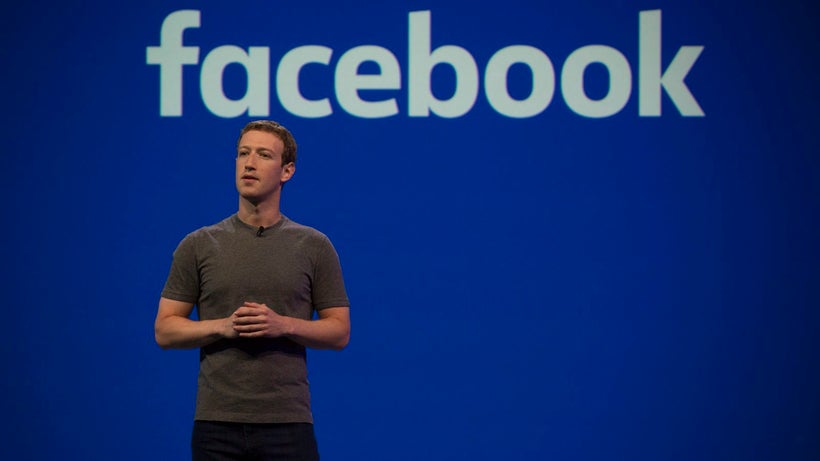 I guess we need more Black accredited investors, then.
In order to qualify as an accredited investor, you have to have a net worth of $1 million (primary residence not included) or an income of $200,000 for the last two years.
Well, according to the National Venture Capital Association/Dow Jones VentureSource, accredited investors represent 3 percent of the population, and 89 percent are male and 76 percent are White.
For the last 83 years, White men have decided which companies get funding, and, more often than not, Black entrepreneurs aren't on the receiving end.
Systematic oppression for Black people is nothing new, what's the big deal now?
A revolutionary new law, Obama's JOBS Act, mandated that the SEC implement Regulation Crowdfunding, which means, as of May 16, 2016, non-accredited investors can now participate in online equity investment opportunities for the first time ever.
Cue in Howard University alum Rashaan Everett.
Everett founded The Greenwood Project with an aim to bring wealth to the Black middle class. The project provides an opportunity to invest in Black-owned businesses so we can see more Black entrepreneurs achieve successes similar to Mark Zuckerberg's.
I mean, Zuckerberg only owns 26 percent of Facebook. Guess who owns the other 74 percent? Billionaire investors.
Now, the average Joe has the opportunity to own a stake in something that could prove to be quite profitable in the long run.
Here Everett explains why his project is so important.
On creating The Greenwood Project
"I'm frustrated with protests that aren't working. I'm tired of celebrities and athletes making meaningless gestures like taking a kneel, wearing a T-shirt, or giving a speech. It's obvious that moral pressure alone isn't enough to earn the change we seek.
"The Greenwood Project represents a tangible solution to racial oppression. We're using economics and leveraging Black dollars (a report conducted by The Multicultural Economy in 2015 estimated Black buying power at 1 trillion) to demand political progress. I think it's necessary to recognize that Black people should focus on building our own companies and startups instead of settling for shallow, ineffective diversity efforts from Silicon Valley. We can create our own representation in technology."
On the process
"Anyone can invest as little as $100 on wefunder.com/greenwoodproject as of December 13, 2016. Join the waitlist to receive a reminder. Think of the investment as a socially good lottery ticket—it's an opportunity to invest in Black entrepreneurs and acquire generation-defining wealth for you and your family. Although startup investing is risky, the stock you receive has huge potential."
On the importance of The Greenwood Project
"There are billion-dollar ideas in the Black community that never get a real opportunity to grow or reach their potential. This is where we come in. The Greenwood Project develops and funds brilliant ideas to become profitable, innovative companies. Our incubator is designed to help Black entrepreneurs level the playing field by helping break the historical and contemporary racial barriers to wealth creation and successful startups."
On the businesses they'll be funding
"We've identified some preliminary companies. But, our strategy is really to discover the best new ideas. If you have a tech startup or just an idea, definitely let us know. Otherwise, stay tuned for announcements regarding pitch contests and application deadlines."
On reporting
"Title III crowdfunding regulations mandate annual reporting to investors. Plus, our project strategically emphasizes transparency and open communication via public channels (social media, blogs, etc.). We value your input."
On who The Greenwood Project is for
"We're targeting people who believe in smart investing and fighting systematic oppression. We're on a mission to give talented minority entrepreneurs the chance they deserve, and to give middle-class investors the profits for the first time ever. We've received pledges from teenagers as young as 14 to senior citizens as old as 82! The Greenwood Project is an opportunity for everyone. The minimum investment is $100."
On his business experience
"I'm a serial entrepreneur whose love of entrepreneurship peaked after enrolling in USC Marshall's business academy in high school. I earned a full academic scholarship to Howard University's Business School and completed a Bachelor of Science in Finance. I then earned investment experience working with firms like Morgan Stanley and Capital One.
"My passion for event planning led to the creation of HUPlaymakers, an event-planning team that thrived as a safe alternative to the dangerous house parties my peers and I attended in pre-gentrified Northwest, Washington. The team grossed $250,000 in revenue over three years, and inspired me to combine marketing and investments to advocate for African Americans."
Money has the power to bring about change. If you're interested in investing in The Greenwood Project, visit their site.
This post was published on the now-closed HuffPost Contributor platform. Contributors control their own work and posted freely to our site. If you need to flag this entry as abusive,
send us an email
.