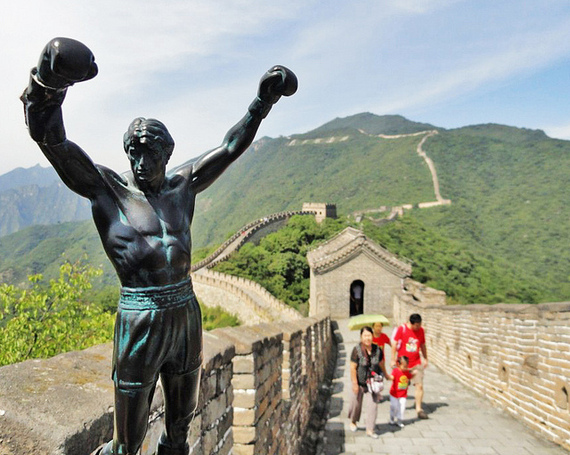 While the movie Creed has brought the Rocky series to a new generation of film goers, there are many long-time diehard Rocky fans out there.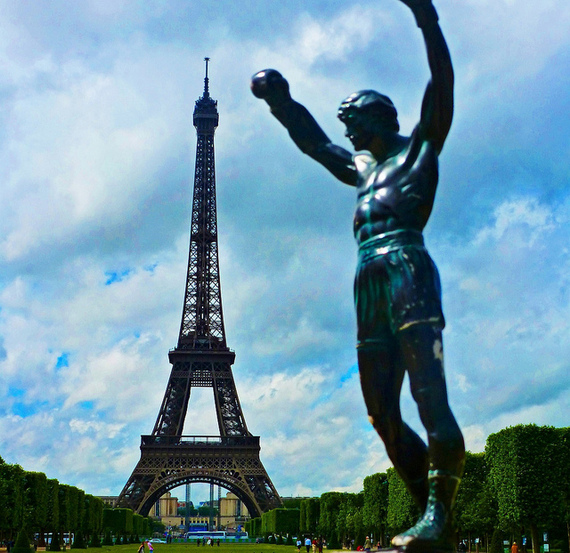 When two of them, Larissa and Michael Milne, departed their hometown of Philadelphia for a year-long journey around the world they packed light, but still managed to lug along a miniature Rocky statue.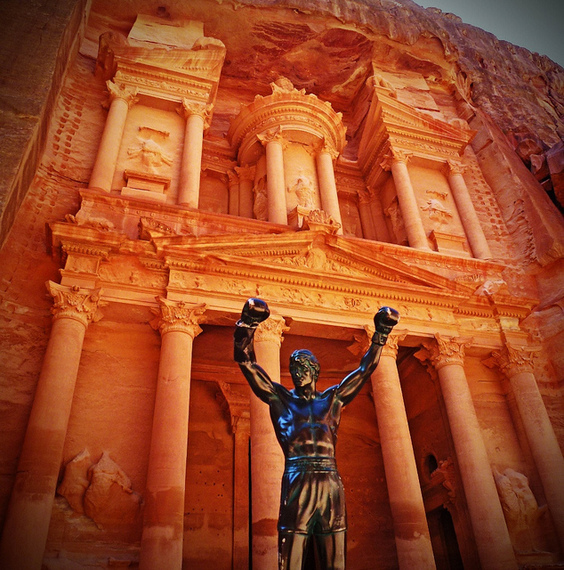 As Michael states, "When you live in Philly you see tourists from all over the world visiting the Rocky statue practically 24/7. We decided to bring the Rocky statue to the world."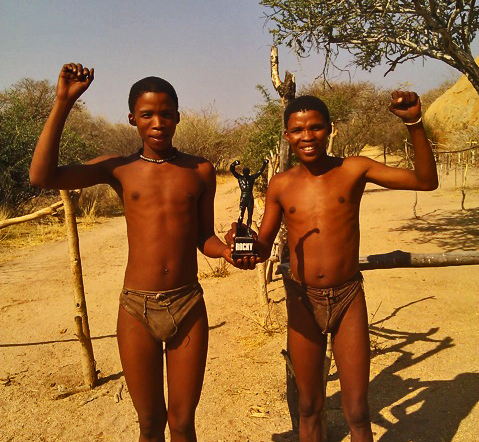 According to Larissa, "When we started out we figured we'd take photos of Little Rocky at famous places like the Great Wall of China, kind of like what people do with Flat Stanley. But whenever we took the statue out a crowd would gather and people wanted to be in the picture. It turned out to be a great way to meet new people."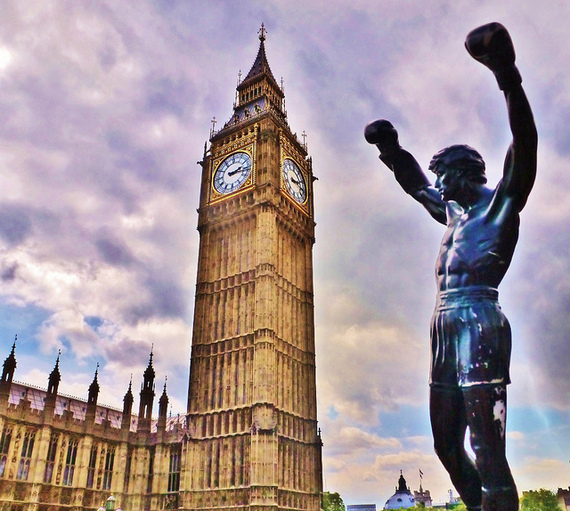 They brought Little Rocky to over 40 countries on six continents to encourage them to "go the distance" on their global journey.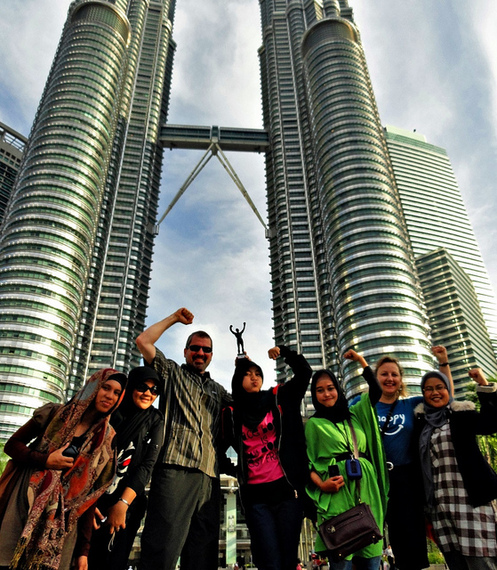 Along the way they brought many Rocky fans out of the woodwork. (Although in Asia some young people thought the statue was of Rambo, another famous Stallone character.)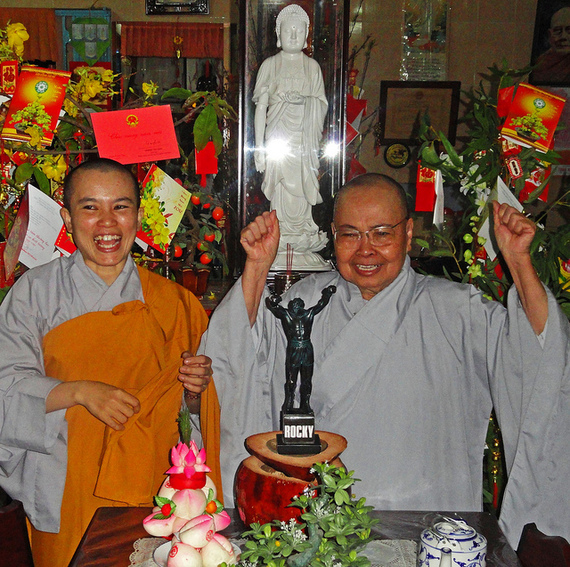 The Milnes were kind of shocked that a group of Buddhist nuns at a convent in Saigon were Rocky fans. They really got into it.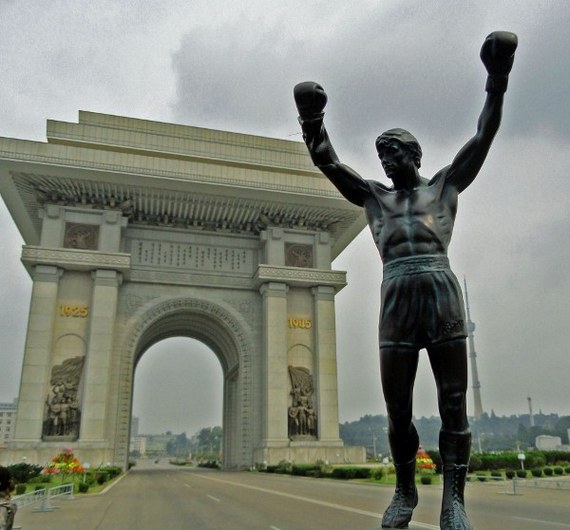 The only country where the locals didn't know about Rocky was North Korea, where contact with the outside world is forbidden. This picture of Little Rocky posing in front of an Arch of Triumph looks like it was taken in Paris but it's in Pyongyang, the North Korean capital. Note the lack of traffic compared to Paris.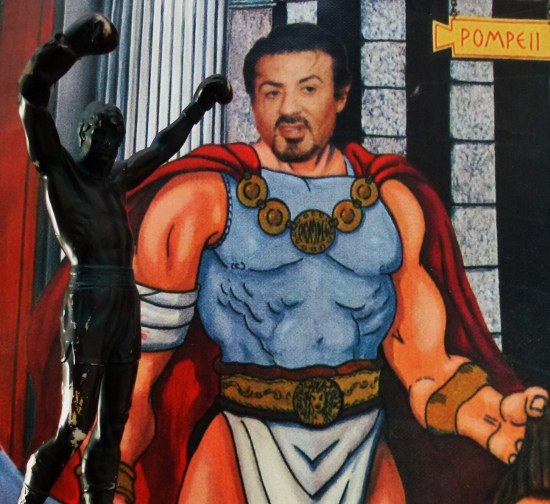 For obvious reasons the Italian Stallion is most popular in Italy. This painting at a cafe outside Pompeii shows the popularity of Stallone too.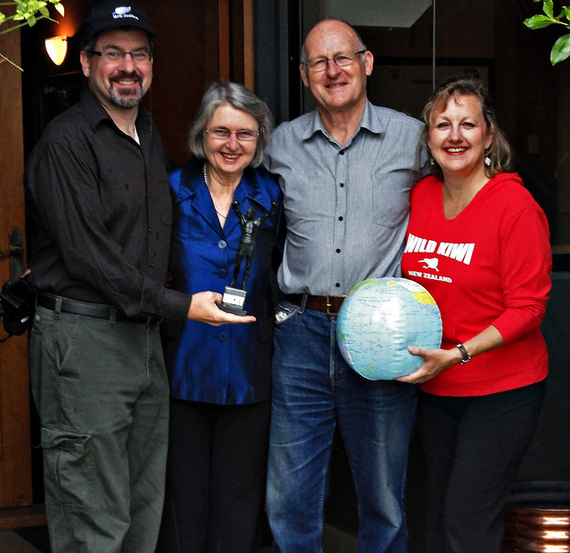 Fans of The Amazing Race may recognize Beth and John Keoghan, the parents of show host Phil Keoghan. The Milnes stayed with them at their bed-and-breakfast in New Zealand.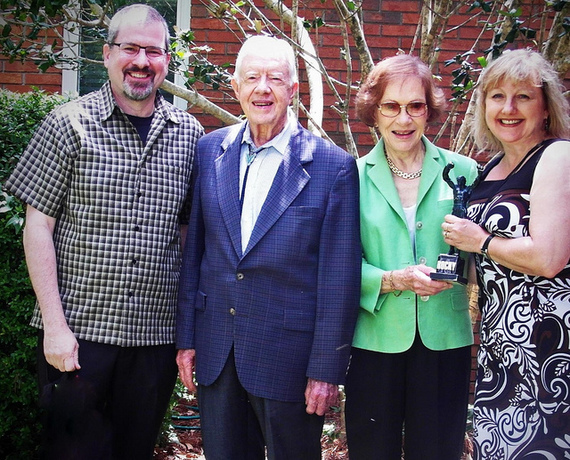 In Plains, Georgia Little Rocky even got to meet former President Jimmy Carter and First Lady Rosalynn who were quite gracious.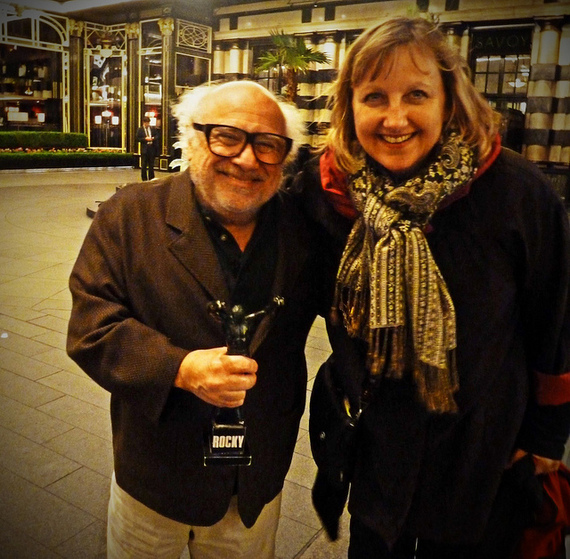 Running into actor Danny DeVito on the streets of London. Of course the It's Always Sunny in Philadelphia star wanted to pose with the Rocky statue.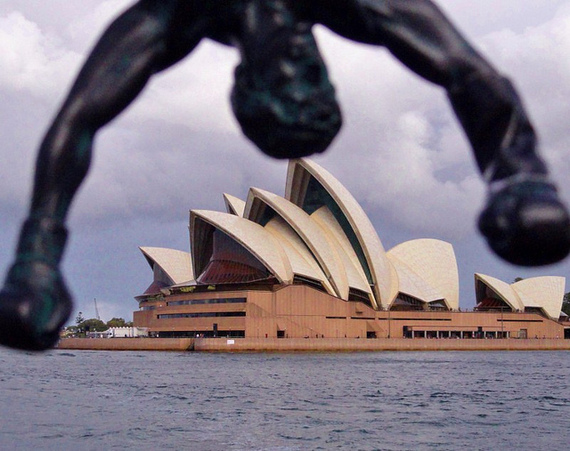 Little Rocky "Down Under" in Sydney.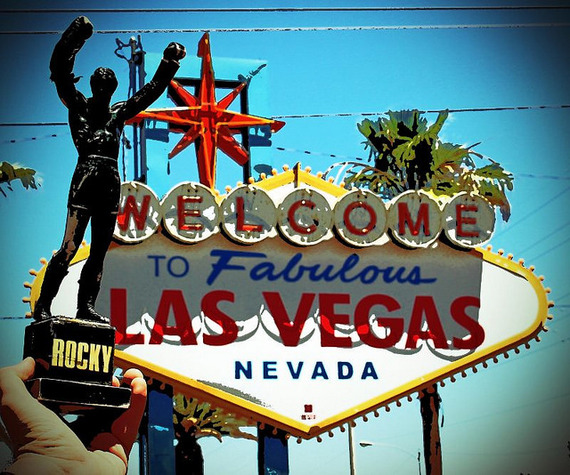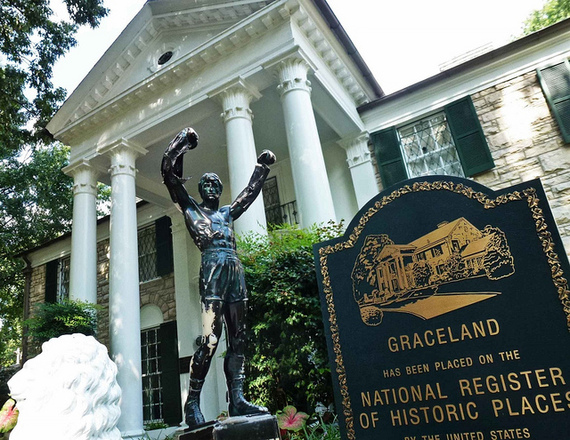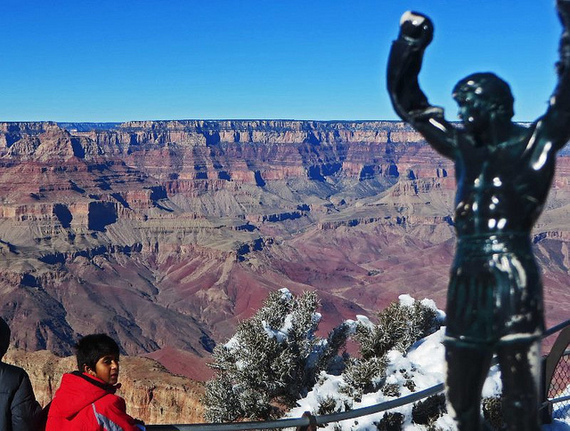 After four years of traveling around the world and across the USA the Milnes returned to Philadelphia where the movie Creed was being filmed. Perfect they thought. They could finally reach their goal of having Sylvester Stallone pose with the Rocky statue that had become a goodwill ambassador on six continents. But alas it was not to be.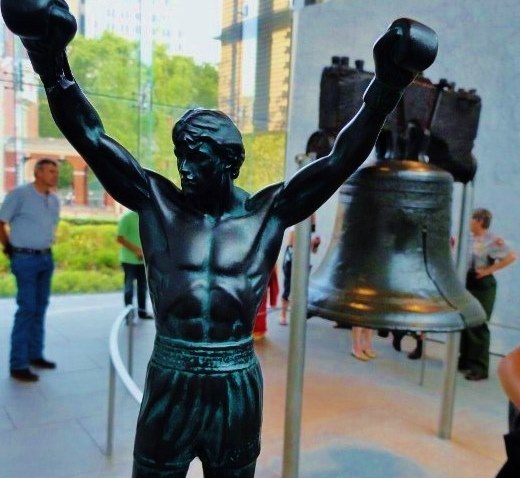 Through a friend of a friend of another friend they got the e-mail address of Stallone's personal assistant. She turned them down flat for their request for five minutes on the set to get a pic with Stallone posing with the statue. They don't think the request was passed on to the actor. Sly, if you're out there reading this give the Milnes a call!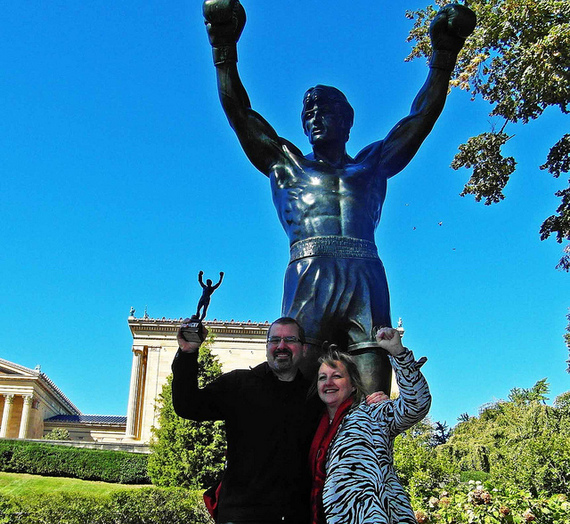 Michael says, "Yeah it was a bit of a letdown but what are you going to do? We had our fun with Little Rocky and now it's time to move on." They are still global nomads wandering the globe but for now Little Rocky has been retired. But as Larissa says, "Who knows? Maybe one day there'll be a Creed statue on top of the Rocky Steps and the whole thing will start over again."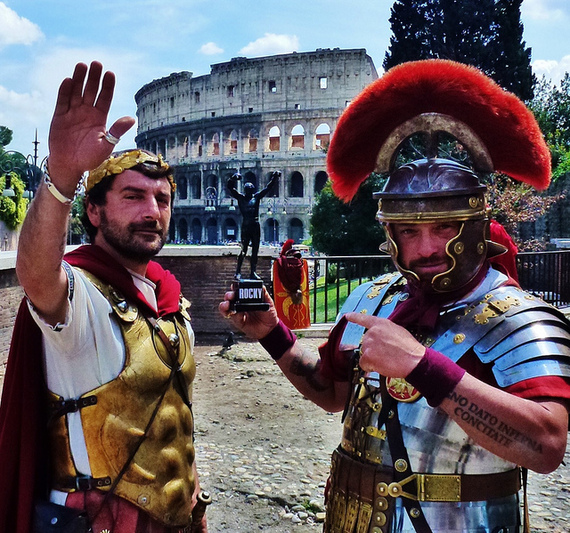 To see the complete album of Little Rocky's journey go to Rocky Around the World.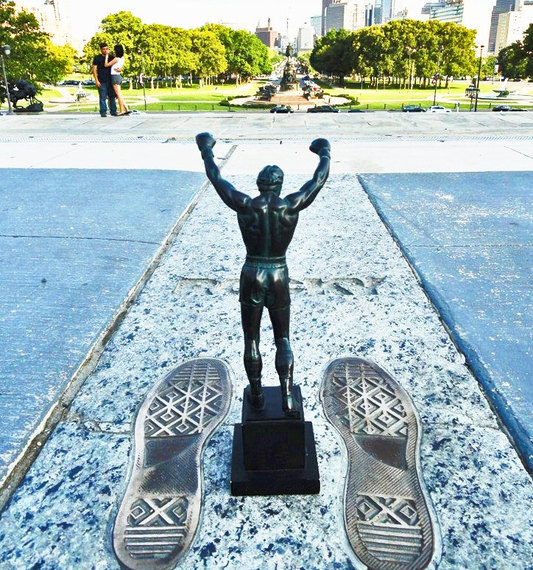 Travel writers Larissa and Michael Milne have been global nomads since 2011. They write about their experiences and offer travel tips on their blog at Changes in Longitude.