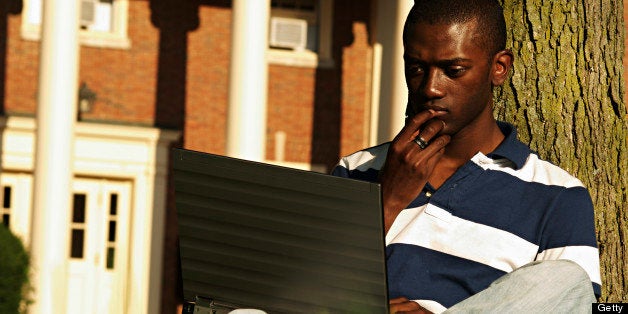 Authors: Megan Covington (Western Carolina University), Jamal E. Mazyck (San Diego State University) & Adriel A. Hilton (Grambling State University).

In recent years, a national debate has intensified on the continued relevance of Historically Black Colleges and Universities (HBCUs). Critics often highlight the shortcomings of HBCU's while failing to offer substantive strategies for improvement or to recognize their critical contributions to communities of color. Specifically, evidence of HBCU success in facilitating positive student outcomes is well documented. For example, the most recent Gallup-USA Funds Graduates Report shows that HBCUs are successfully providing Black graduates with a more fulfilling college experience than other institutional types. The article, Historically Black Colleges and Universities: Their Aspirations and Accomplishments, shows that HBCUs also prepare and send more Black students to graduate and professional schools than non-HBCUs.
Notwithstanding these benefits, specific factors contributing to student success and engagement after earning a degree from an HBCU and enrolling in graduate school at predominantly White institutions (PWI) have yet to be discovered. The supportive and nurturing culture at HBCUs may warrant additional support as students adjust to the often hostile and competitive graduate school environments found at PWIs. Providing students with academic and social preparation during their undergraduate studies at HBCUs can serve as a buffer for the potentially negative and racially tense experiences in PWIs considering the unique challenges related to their status as a racial minority student in higher education, where they previously were among the majority. Acknowledging that HBCUs and PWIs are distinct institution types that offer students unique learning experiences, success should be attainable for all students in any higher education institution.
Literature on HBCU alumni who enroll at PWIs is immensely sparse, however, research has shown that Black graduate students experience lower sense of belonging, tend to publish less academic work than their counterparts, and are less likely to remain enrolled in their graduate programs. As HBCUs prepare the majority of Black students for graduate school, it may be beneficial to incorporate more high impact practices, such as undergraduate research into the curriculum. Conducting research has been associated with positive academic outcomes, increased independence and confidence toward work abilities. Introducing undergraduate students to the research allows students to develop research skills, and gain a better understanding of published works. Exposure to research techniques, which is a goal of many graduate programs, can serve as additional preparation for Black graduate students who attended HBCUs for their undergraduate education.
A significant goal of many graduate programs is to socialize students for their future careers. Socialization entails adoption of disciplinary values and beliefs into the students' identity. Some scholars suggest that Black students may have difficulty with socialization since there may be a clash between the values and beliefs of their discipline and cultural beliefs, placing them at a further disadvantage than other students. Contributing factors to increasing attrition rates in graduate programs for many HBCU students can be attributed to being from underserved communities and may lack understanding of graduate program expectations. HBCUs can take action to address these disadvantages by increasing experiences that emphasize networking and professional development in undergraduate programs.
Cultivating partnerships with local PWIs where students are likely to enroll in graduate programs would provide opportunities for students to connect with faculty and current students to establish relationships prior to enrollment. This promotes engagement and persistence, by allowing students to develop important faculty-student mentoring relationships. HBCU students would gain valuable insight from current graduate students on the academic expectations of the programs and social environment of the university prior to enrollment. Since the development of Black students is influenced by cultural environment at higher education institutions, it is imperative HBCU students are provided the necessary tools to overcome barriers and work to their full potential.
HBCUs foster a familial environment in which students have a high level of engagement that continues post-graduation. The goal of these institutions is to prepare students for graduation, continuing study and postgraduate employment. In addition, are dedicated to ensuring the success of students in their future careers and educational pursuits. While the negative racial climate at PWIs is an issue that reaches beyond the domain of HBCU administration, HBCUs can help in preparing students for success in graduate school. By providing academic socialization as undergraduate students, HBCUs can even the playing field by lessening the need to adjust to the academic challenge of graduate school at PWIs. This enables students to be better positioned to overcome the unique challenges they often experience as graduate students enrolled at PWIs.
-----------------------------------------------------------------
Megan Covington is a master's student in Higher Education Student Affairs at Western Carolina University. She received her B.A. in psychology from North Carolina A&T State University.
Jamal E. Mazyck is a doctoral student and research associate at the Minority Male Community College Collaborative (M2C3) at San Diego State University. He completed his B.A. in communication studies from San Francisco State University and his M.A. in organizational communications at Bowie State University.
Dr. Adriel A. Hilton is the Chief of Staff and executive assistant to the President at Grambling State University where he serves as senior advisor to the President. He previously served as an assistant professor and director of the Higher Education Student Affairs program at Western Carolina University.