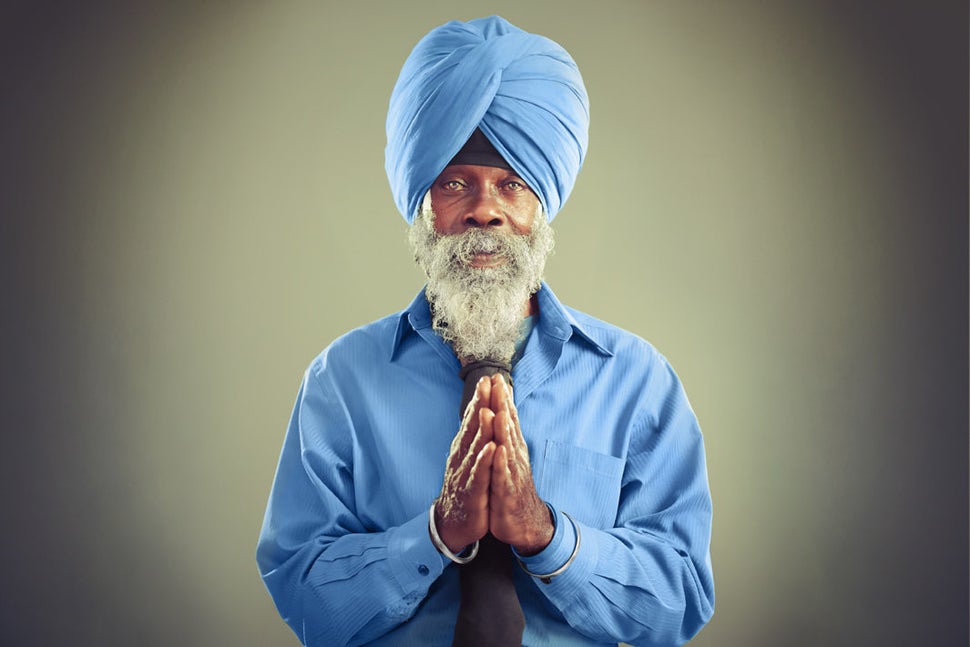 This is Lathan Dennis Singh, a retired engineer born in Kingston, Jamaica, and now based in Fairfax, Virginia. He converted to Sikhism over 48 years ago as a college student. Also, back in Jamaica, he was good friends with Bob Marley. 
Lathan is one of the subjects in photography duo Amit and Naroop's upcoming book The Sikh Project, chronicling the diverse men and women of Sikh faith in the U.K. and the U.S. The British artists ― with Punjabi and Sikh heritage ― began the project three years ago after noticing a preponderance of beards on East London's streets. Intrigued by the relationship between the facial hair trend and religious tradition, Amit and Naroop embarked upon a photography project about the identities of British Sikh men in particular. 
Sikhism is a religion dating back to the 15th century, originating in the Punjab region of India. All baptized Sikhs are obliged, according to their religion, to wear their hair uncut, tying and wrapping the hair on their head in a silk turban called a Dastar. The article of faith symbolizes honesty, one of five ideals of Sikhism. And, yes, most observant Sikh men have big, beautiful beards.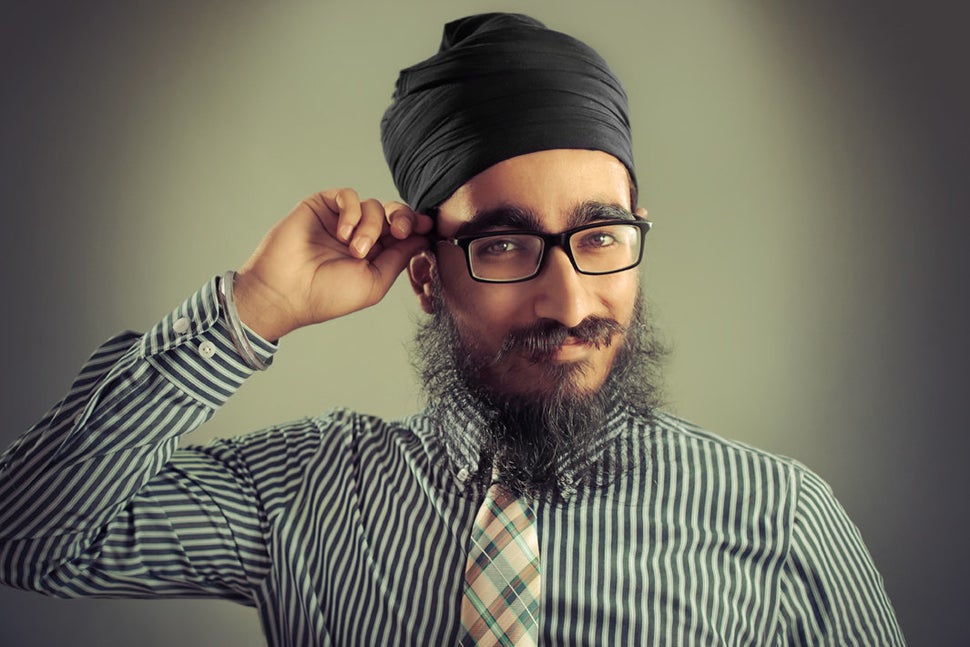 Amit and Naroop are Sikh themselves, though not devout; they do not wear their hair uncut. The project, however, instilled within them a newfound respect for their culture. "We felt a sense of pride," they explained to The Huffington Post in an earlier interview. "It was great to see these men come into our studio. Their pride in their identity was so strong that it reinforced our belief in our religion." 
Overwhelmed by these positive responses to the project, Amit and Naroop decided to think bigger. They set their sights on the Sikhs of America, expanding their series to include photos of women as well. The continental shift brought its own complexities. In a post-9/11 world, Sikhs are sometimes mistaken for Muslims, and as such, subjected to ignorant bigotry and Islamophobic violence. As HuffPost's former executive editor of global spirituality and religion Paul Brandeis Raushenbush wrote in 2012, "Sikhs are not interested in being identified as 'not Muslim.' American Sikhs would rather their tradition be understood for what it is, rather than what it is not."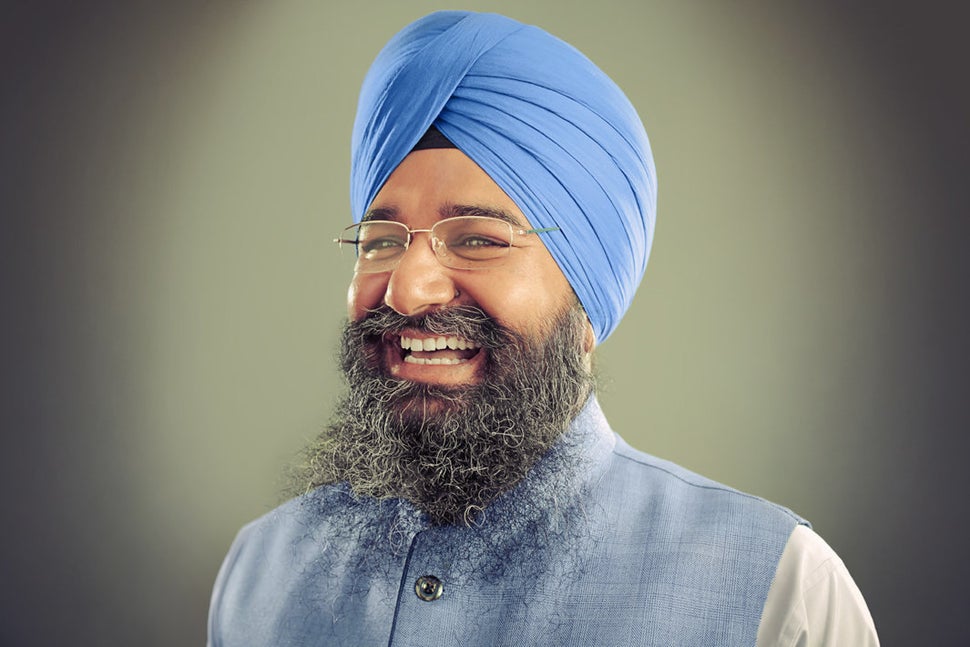 Each of Amit and Naroop's Sikh subjects, selected from an open casting call advertised on Facebook, posed for a portrait and shared their story. One subject, Raghuvinder Singh, spends time every week caring for his father, who was shot in the face at the Oak Creek, Wisconsin, Sikh house of worship during a 2012 mass shooting. His father, Punjab Singh, remains paralyzed and unable to speak. He communicates by blinking his eyes.
Through "The Sikh Project," Amit and Naroop hope to share the many individual stories that make up the Sikh experience ― whether inspiring, silly, tragic, or somewhere in between. "We feel that 'The Sikh Project' isn't just for Sikhs. It's for everyone," the artists wrote in an email to The Huffington Post. "At its core, the project is about identity. Pride. Not conforming. Individuality. In this day and age, no one should feel that they need to fit in. Being like everyone else is boring. Staying true to who you are takes courage."
BEFORE YOU GO
PHOTO GALLERY
10 Books On The Sikh Faith