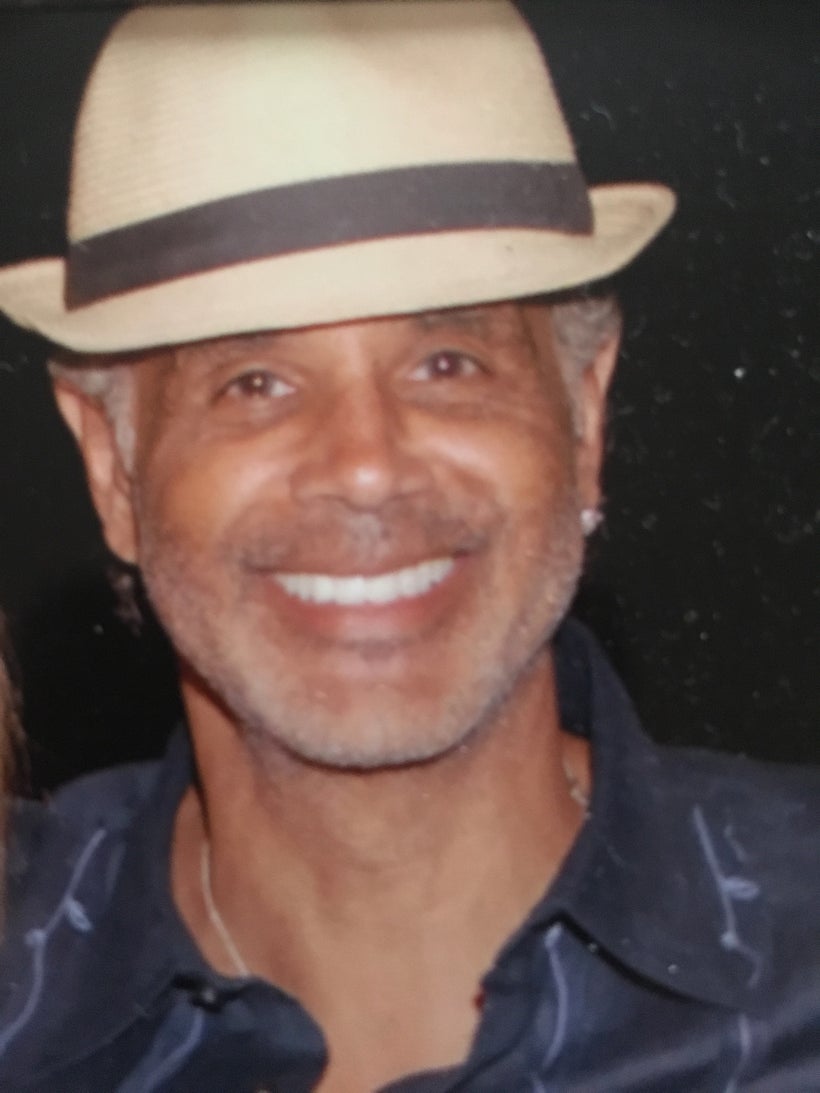 I've devoted my career to developing, guiding and protecting successful artist brands as a manager and former public relations practitioner. I've chased the dream of grabbing "15 minutes of fame" for my clients and probably over 90% have been African-American. My view of the music industry, like all other entertainment mediums (motion pictures, television, theatre), is that they're talent and star-/celebrity-driven businesses.
I've been fortunate to represent artists that the media and public have revered as stars, superstars and a couple of mega superstars. But never one on the level of Adele, who has ascended to a plateau that is other-worldly and extraterrestrial by today's standards. However, I believe talent defines stardom, not the other way around.
So as a manager, I have a starry-eyed "glass half-full or half-empty" view of black music right now. It's exciting to see several talented black "superstars" capitalizing on and profiting from their brand success. However, there's a lack of parity: the majority of black artists are constantly in struggle mode. Despite the inequities, however, black music needs superstars to stay relevant.
It's actually been painful to witness the slow death of traditional R&B music over the past several decades. It's been 45 years since the late Marvin Gaye released his seminal album What's Going On in 1971. Stevie Wonder reigned supreme as the incomparable superstar of that decade. There was also Aretha Franklin and so many more. Life and father time has aged many generational R&B superstars out of popularity along with many parallel cultural shifts in music tastes that also jettisoned its descent. Jazz and gospel, indigenous black music genres, are hanging on by a thread as well (each represents less than 2% of all music consumption).
Lamenting aside, the truth is hip-hop/rap (and its various iterations and incarnations) replaced R&B as black music's most resilient, commercially viable and globally accepted music a while ago. It has become a lightning rod in capturing the hearts and spirits of young people (18-34 is the industry's core demographic) plus a transformative urban and pop culture phenomenon.
According to Nielsen's "2015 Music Report," there are a few good signs that R&B/hip-hop (now the same category) remains competitive. It finished third behind rock and pop in overall music consumption, was the dominant track genre in on-demand streaming with more than 21% of streams and—in the Urban Contemporary (aka hip-hop) radio category—it commanded its highest share of the 18-34 audience ever recorded. Fetty Wap and The Weeknd also scored in the top 10 among the most-streamed tracks.
However, there's a category titled N-Score, in which black artists didn't perform as well. Nielsen's N-Score measures fans' perception of top talent in music, sports, books, film and TV across 10 attribute categories including "awareness," "likeability," "influential" and "trendsetter." Brands, talent and content developers seeking to understand endorsement value use N-Score. Only Beyoncé and Usher rated in the top 10.
So what's my prognosis for the future? The monumental challenge facing black music—and all music genres—is shifting the revenue-sharing paradigm more in the favor of songwriters and artists. They're the creators and performers, but make the least amount of money. We also have to rid the free-usage of music and stop it from being marginalized and undervalued. Unless that changes, it spells doom for every artist's future livelihood and financial survival.
Most streaming services actually want to pay record labels less (Spotify pays an artist royalty of .00408 per stream). If labels get less, artists get less, which is a scary scenario. According to Business Insider, Pharrell's mega hit, "Happy" generated more than 43 million streams (2014), which only generated $2700 in songwriter and publishing royalties. You can do the math.
I'm hopeful that black artists will have a more prominent role in the digital landscape and that Jay Z's Tidal service is successful. The digital sphere needs at least one elephant in the room. Black artists also need to aggregate and build their fan bases via social media to further enhance their brand awareness so that it can be monetized.
I'm mostly encouraged by the entrepreneurial spirit and collaborative partnerships that a lot of major black artists have already engaged in with each other. I hope it will continue across all entertainment media. Will Smith and his manager James Lassiter, Queen Latifah and her manager Shakim Compere, Russell Simmons, John Legend, Alicia Keys, LL Cool J, Ice Cube, Sean "Puffy" Combs, Jay Z and Damon Dash have all demonstrated how to develop sustainable superstar multi-platform crossover artist brands that appeal to black and mainstream audiences.
Black artists need more market presence as live performers and to support live concert/cultural events like the Afro Punk Festival (dates this year in the U.K., Paris, Brooklyn and Atlanta), which are curated to feature them. According to the analytics firm IEG, $1.4 billion in brand marketing was spent in 2015 on sponsorship of music tours, venues and festivals. There's also increasing growth on the global live entertainment front, so the genre's financial stake and role in that growth have to be more significant. Live music generates the primary cash flow that artists need to survive.
In the short term, we'll have to rely on the talents and shoulders of the current crop of superstars and industry leaders to stay the course. Collectively there's many more, but here are just a few you should keep your eye on; Drake, Rihanna, The Weeknd, Fetty Wap, Kendrick Lamar, Wiz Khalifah, Alicia Keys, Common, John Legend, Antonio "L.A." Reid (Chairman/CEO of Epic Records), Usher, Jon Platt (Chairman/CEO of the publishing firm Warner Chappell Music), Ronald "Slim" Williams (co-founder of Cash Money Records), Shawn Gee (President of SEFG Entertainment: Lil Wayne, Drake, J. Cole, Kanye West, Nicki Minaj), Troy Carter (recently named Spotify's Global Head of Creator Services), Mike Kyser (President of Black Music/Atlantic Records) and Mark Pitts (President of Urban Music/RCA Records). And just as important for seeding the next pantheon of possible superstars and the industry alike: Anderson .Paak, Kehlani, Bryson Tiller, Chance the Rapper (managed by Patrick Corcoran), Andra Day and Lion Babe (managed by Leroy Benros, the act also happens to feature my daughter, Jillian Hervey and Lucas Goodman).
Once the streaming wars end and the pennies have been split equitably, we'll still need great artists to create great music. I truly hope this generation of black artists, the next, and the next will honor and accept the responsibility of maintaining the integrity, quality and legacy of black music as one of the most valuable indigenous art forms in American culture. It's one of our most cherished universal gifts to the world, giving humanity a chance to appreciate, respect and enjoy a taste of our culture.
Ramon Hervey II is a 30-year industry veteran, who founded Hervey & Company, as public relations and management firms and co-founded R&B Live, a live entertainment venture. Hervey has represented Bette Midler, Herb Alpert, George Benson, Kenny "Babyface" Edmonds and Vanessa Williams as well as Richard Pryor, Natalie Cole, Rick James and Andraé Crouch, to name a few.
This post was published on the now-closed HuffPost Contributor platform. Contributors control their own work and posted freely to our site. If you need to flag this entry as abusive,
send us an email
.