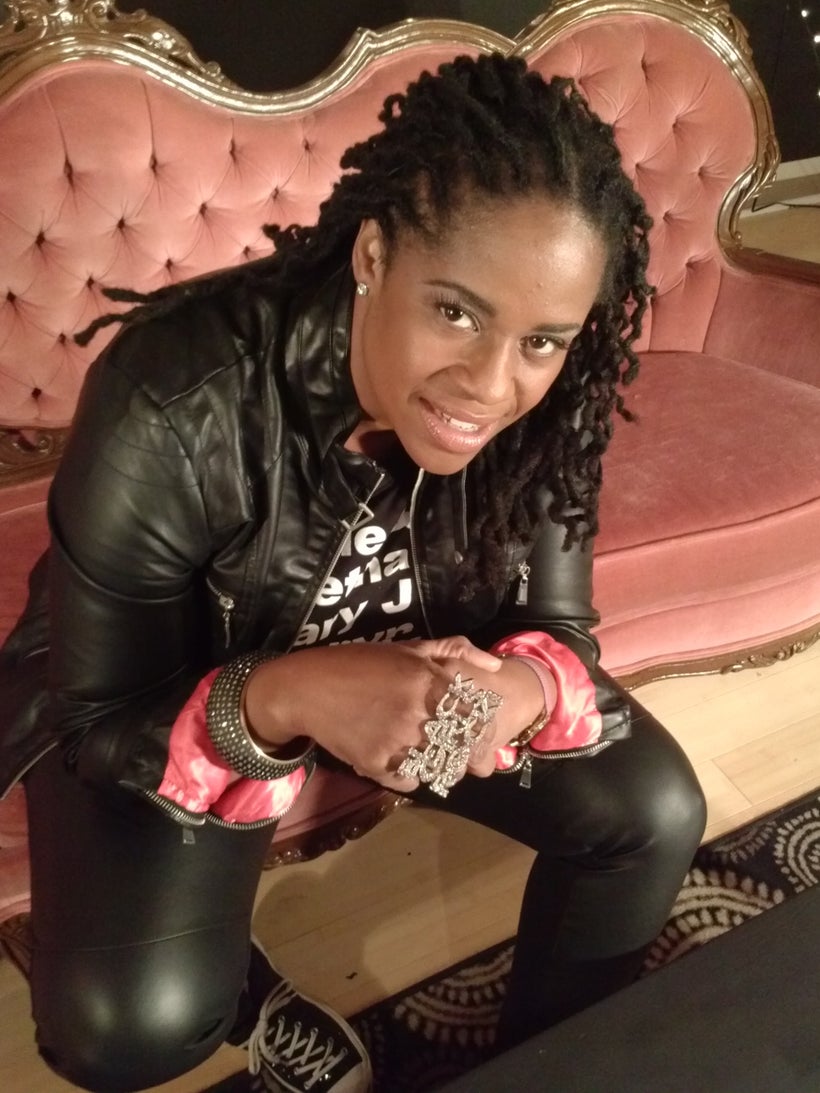 Next year, I'll be celebrating 25 years in the entertainment industry. I have been blessed beyond measure to be part of the executive class that laid the foundation for what we now recognize as the modern hip-hop industry—as Rap Editor for Gavin. Later, as Senior Copywriter for Sony Music, I was fortunate to be on the teams that gave us Lauryn Hill, Destiny's Child, Beyoncé, Kelly Rowland, Michelle Williams, Solange, Jill Scott, Trina Broussard, Alicia Keys (yes, she was a Columbia artist before she found her way to Arista) and so many other incredibly talented black female artists, for whom I conceived creative campaigns.
No shade to my brothas in R&B and soul music, but the ladies have been handling their business in terms of sheer output and profitability over the last 25 years. As much as I adore both Maxwell and D'Angelo, and as much as I respect the idea of taking time to live life so one can write and compose songs that will ultimately be timeless, we waited seven years between the BlackSummersNight editions and 14 years between Voodoo and Black Messiah, respectively. Now, without question, both these gentlemen's new works were well worth the wait. Both albums stay in my rotation.
But in contrast, let's look at the aforementioned Beyoncé and Jill Scott, who've launched more releases in shorter time spans. Beyoncé's catalog includes B'Day, 4, her self-titled visual album and Lemonade; Jill's recent output includes The Light of the Sun and Woman. I see them living a whole lotta life too while they're at it. Marriages, babies, label changes, management changes, etc.
What can we attribute to this gender imbalance? Are sisters working more stuff out in their music? Are they being pressured by the need to compete with other female artists in a way that men are not by labels? Are women more motivated by ticking age and biological clocks or by fickle audiences in a way that male artists are not?
I think about women artists who perform black music and have defined pop music over the last generation—Mary J. Blige. Erykah Badu. India.Arie. Rihanna. Janet. Mariah. American Idol sensations Jennifer Hudson and Fantasia, who've both enjoyed great success on record and on screen, also come to mind. These women stay putting in the work. Badu is dropping mixtapes to rival full-time MCs (*ahem* Jay Electronica). Rihanna is revolutionizing music video and somehow still finding time to voice animated characters as in the blockbuster hit Home while clapping back with authority on Twitter.
Janet was on a roll with her Unbreakable tour looking 30 (and moving like it onstage) though she turned 50 in May …until she opted to put the world on hold to plan a family. My ladies are out here On. That. Grind. Even Lauryn has re-emerged and is currently touring with longtime labelmate Nas on the eve of the 20th anniversary of her game-changing blackity black, hip-hop to pop smash album, The Miseducation of Lauryn Hill. Now Corinne Bailey Rae and Andra Day are walking confidently in the path to pop success that Ms. Hill blazed.
Then there are the MCs. You can't forget Missy Elliott's blistering comeback with "WTF (Where They From)" and her Super Bowl halftime slay. Or Rapsody winning a Grammy for her significant contributions to Kendrick Lamar's No. 1 album, To Pimp a Butterfly. Nicki Minaj shattered genre barriers with 2014's The Pinkprint.
And then there is the veritable legion of black women vocalists who are fiercely independent and 100% fine with consistent, albeit moderate, success on their own terms: Goapele. Joi. Vivian Green. Raye 6. Imani Uzuri. YahZarah St. James. Mela Machinko. Avery Sunshine. Kimberly Nichole. Maya Azucena. Tamar-Kali. Kendra Foster. This list actually rivals my word count for this piece. If you are just learning these names, open their treasure trove of songs that call to mind all the love, pain and beauty of soul music. They echo the rich legacies they draw upon, from Nina Simone and Nona Hendryx to Millie Jackson and Minnie Riperton. We as music lovers and audience members are needed just as much at those intimate club shows as we are in the cavernous stadiums reserved for megastars.
Maybe that's why the guys are running slower races right now. Hip-hop has sent male vocalists into the hybrid lane, crooning over beats and competing for track time with rappers on hooks and guest verses. Maybe the labels have run out of patience for the slow burn of torch songs when Adele isn't singing them. Thankfully, Eric Roberson and Bilal are on fire right now, Miguel and Joe are readying new music and New Edition is still breaking hearts after 30 years with a biopic airing on BET in January.
But for the love of Teddy Pendergrass and Bobby Womack, I want that old thang back! That potent mix of raw alpha male power and sweet, romantic tenderness. Give me less raunch and more left to the imagination. Less digital music programming and more live instrumentation. Less gamesmanship and more showmanship. Perhaps society's pull away from displays of authentic emotional vulnerability by men—which is where creating soul music begins—is working against the guys, just like it does in real life.
I'm spoiled. I come from a time when there was a diversity of voices, approaches and styles within black music—and many of them enjoyed RIAA certifications. I want more balance in the subject matter from the genre that feeds the mainstream. I want more development of fresh performer and songwriter talent, regardless of gender. I want more Chloe x Halle, more Stacy Barthe, more Anderson .Paak. In this battle of the sexes, it looks like the ladies have the edge at present. But I can't choose. I am Team Black Music. I'm rooting for both sides.
Thembisa S. Mshaka is an award-winning campaign writer, filmmaker and an OG of the golden era of rap and hip-hop soul. She is the author of Put Your Dreams First: Handle Your [entertainment] Business.
This post was published on the now-closed HuffPost Contributor platform. Contributors control their own work and posted freely to our site. If you need to flag this entry as abusive,
send us an email
.