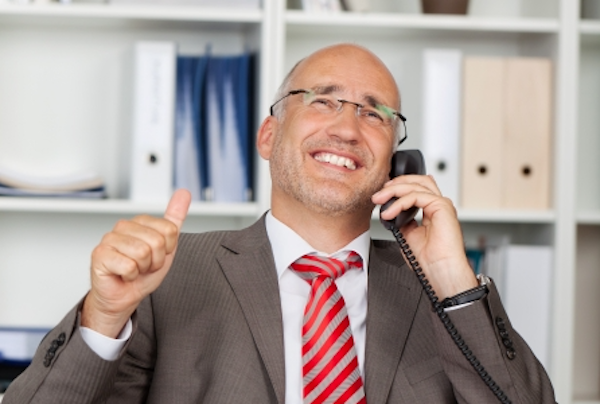 Would you like to be considered an unreasonable person?
Probably not because that label reminds us of people stuck in their ways, that woman on the call-in desk who was no help, or a boss who is uninterested in others' solutions. No. But that's not the kind of unreasonable I'm talking about. George Bernard Shaw described it well:
The reasonable man adapts himself to the world; the unreasonable one persists in trying to adapt the world to himself. Therefore all progress depends on the unreasonable man.
Although I have a view that it's not nice to be unreasonable, the people in my life who have made the most difference have been the unreasonable ones. Here are two who come to mind.
Elsie Howe Jensen (Swanee), our Omaha Central High School Acapella Choir teacher, was so demanding. But when we sang at concerts, it brought tears to my eyes. I loved that woman because she brought out the best in me.
Werner Erhard, the early personal transformation guru, wouldn't take No for an answer. When I worked for him managing a 5-state area, you didn't have a choice about meeting targets. I tried everything to sidestep it, but eventually surrendered and figured out how to produce the results.
In my years of coaching people of all shapes and sizes from CEO's to teens trying to find their way, their biggest struggle is . . .
Doing too much of what doesn't matter and not enough of what does
What's the source our frustration? We're way too reasonable with ourselves because we settle for the reasons we can't have what we want, rather than the results we long for. Here's what I mean.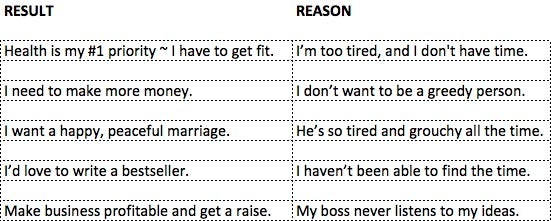 The cost of settling for our reasons, of being reasonable, is high. We really want our lives to matter, but we know that doing so will take a different approach.
Death is not the greatest loss in life. The greatest loss is what dies inside of us, while we live. ~ Norman Cousins
What would life be like without the frustration that comes from feeling you waste too many of your days, months, and years? Imagine what a difference it would make to you ~ and others ~ if you wrote your book, became stronger and healthier, booked a week's trip with your beloved to reconnect, or started a daily meditation practice.
You know how to make this work because you've been determined before and earned the results. For example, I'm always amazed how in the last few days before a two-week vacation, I get more done than I have in the last month ~ and it's the stuff that matters. I get on the plane with peace in my heart.
The benefits are obvious, so what can you do? Take small steps and make make more unreasonable choices. In other words,
Be unreasonable with yourself.
To get started I recommend you ask yourself these questions, write down your responses, and follow through.
1. What one result do I most want in my life right now?
2. What's my goal for this month to move toward this result?
3. What am I going to do today?
Words are mere bubbles of water, but deeds are drops of gold. ~ Chinese Proverb
I'd love to hear from you about the one result do you want in your life right now. Scroll down to share your answer or make a comment — or write to me directly at jinny@bestyearyet.com.

Two ways to create your own best year yet plan.
Get Jinny's book Your Best Year Yet! to learn and apply proven concepts for achieving what matters most.
Join the Best Year Yet global community to create and follow-through on your plan and inspire others to do the same at bestyearyet.com.
This post was published on the now-closed HuffPost Contributor platform. Contributors control their own work and posted freely to our site. If you need to flag this entry as abusive,
send us an email
.