Whether it's Super Bowl season or any time of the year, wing fans are always looking for the next wing adventure! Time to set your calendars and minds to be aware of the most excellent chicken wing festivals for you and your wing entourage to head to. Whether you're flying in from any part of the world, country, making that awesome road trip plan with friends or just bringing out the best people in your life locally...

Here are the Top Wing Festivals in New York.
1. The National Buffalo Wing Festival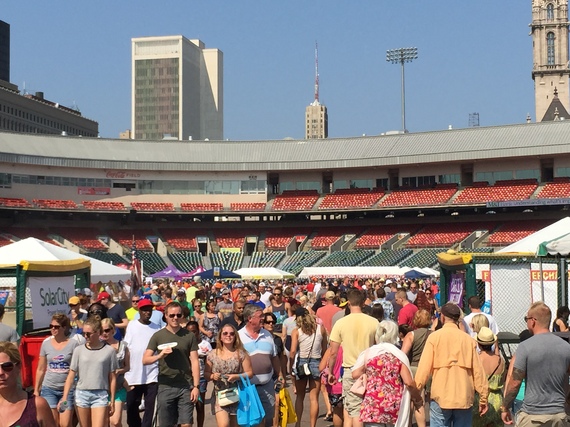 Photo by: @winghunters
Inspired by the movie, "Osmosis Jones," where a fictitious character named Frank DeTorre (played by actor Bill Murray) is a big junk food and chicken wing addict. His goal? To attend the National Chicken Wing Festival in Buffalo, NY. At the time, the festival didn't exist. That is when festival founder, Drew Cerza, affectionately known as the Wing King, decided to take on the challenge for his hometown, as well as for his love of Buffalo wings.
Fifteen years later, over 80k Wing Fanatics from all over the U.S. and the world, visit the National Buffalo Wing Festival, where over 30 of the top wing restaurants compete for the U.S. Championship Awards. The 2-day wing extravaganza is held on Labor Day weekend at Coco-Cola Field in Buffalo, NY with tons and tons of wings prepared over 100 different ways. It features the
U.S. Chicken Wing Eating Championships
, conquered by extreme competitive eater
Joey Chestnut
, and many other exciting attractions that every true Buffalo wing fan should experience and make the pilgrimage to the birthplace of the Buffalo wing!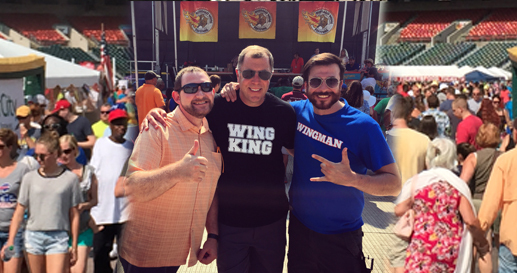 The Wing King, Drew Cerza (center) with Rob and Matt of Wing Hunters
2. The New York Best Wings Festival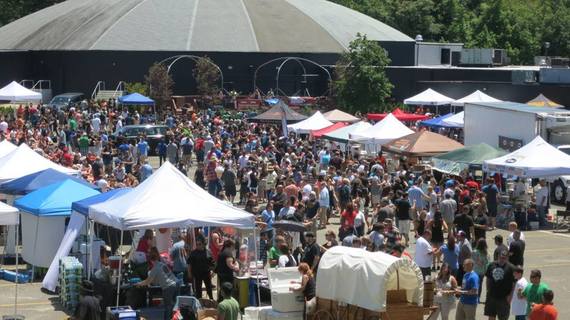 Photo by: Shay Motion
While western NY has the National Buffalo Wing Festival, eastern NY has The New York Best Wings Festival and Championships and it's "Grow-Wing" fast. Giving wing fans from west and east NY twice the wing adventures to be had and hit the road for. Bringing in over seven thousand wing fanatical friends and families from every borough, including Brooklyn, NYC, Queens, Staten Island and the tri-state area as well as national visitors flying in for its kickoff event that was held on Long Island. Putting more of a focus on unique flavor wings, like mango habanero wings, peanut butter & jelly wings, smoked BBQ wings, as well as traditional Buffalo wings, this wing wonderland event is "AmazeWing." Wing joints, restaurants of every type and sauce makers from every borough and the tri-state area travel to the fest in hopes of winning top honors of wing awards in the east and feeding and meeting thousands of wing lovers and foodies. Judged by the most notable wing hunters and seasoned wing judges in the wing world, this is the place to win awards, from those who have been on the search for the best wings all over the nation and abroad.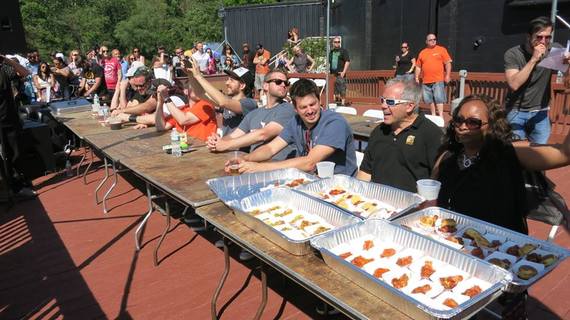 Official Championship "JudgeWing" Panel L-R, Adam Poch, Dave "Rev" Ciancio, Chef Plum, Derrick Prince, Rob Wittman, Matt Reynolds, The Ultimate Wingman, Brian Dempsey, JP WBAB 102.3, Christine Gerani, Chef Marc Anthony Bynum

The New York Best Wings Festival features the college wing eating championships, the melt your face hot wing eating challenge, foodie vendors of all kinds and other hilarious stage acts and street performers walking the grounds. Proudly showcasing local craft beer and its Official Beer, Coney Island Brewing Company, and Official Artisanal Hot Sauce, High River Sauces. Founded by two best friends and bandmates who, like most Americans, love chicken wings, wanted the area to have a real Buffalo wing experience with awesome fun for every person, age and walk of life. The Wing Hunter's adventures have taken them all over New York, California and even China and Pakistan (?!) to find the best wings. Having served as official judges at The National Buffalo Wing Festival, they are bringing the real Buffalo style wings and experience to eastern NY. The festival's coveted exclusive VIP ticket gets you unlimited wings and craft beer, and so much more. It's the ultimate chicken wing experience!
3. The Hudson Valley Wing Fest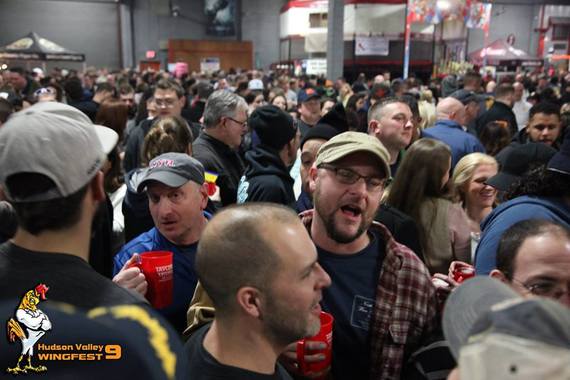 Photo Credit: HV WingFest
Already in its 9th year, the official biggest wing eating event in the Hudson Valley packs its house with ravenous wing freaks and the top wing joints! Eating all sorts of flavors from hot wings to dessert wings, like nutella and crushed walnut wings and chicken and waffle wings with bacon and maple syrup by Hot Shotz Pub and Grill!! The awesome wing fans who attend, decide all the winners of Hudson Valley's Best Wings by popular vote. Organized by the one and only Angelo Notaro, known as "Big Ang", who is responsible for a slew of awesome foodie festivals and fun events in the area. Showcasing the hottest wings you can find anywhere is a staple of this wild event. Great live music sets an awesome vibe at HV Wing Fest as over 70k wings are devoured in only a few hours. Now that's "Craze-Wing"!!! The event is so popular, it sells out with the quickness every year!
Get your palette wet with some of this "AmazeWing" wing porn and stay connected to these awesome festivals to live your wing life to the fullest all year round!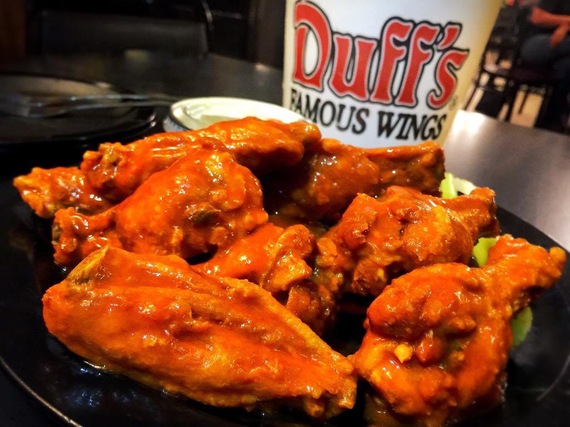 Duff's Famous Wings - Buffalo, NY Photo by: @winghunters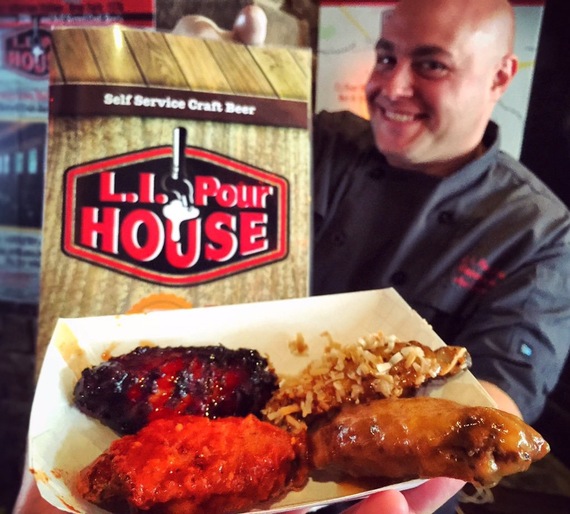 LiI Pour House Port Jefferson, Long Island, NY - Photo by: @winghunters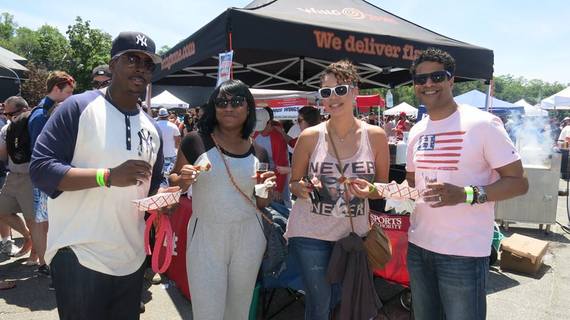 Wing Lovers at NY Best Wings Festival, Photo by: Shay Motion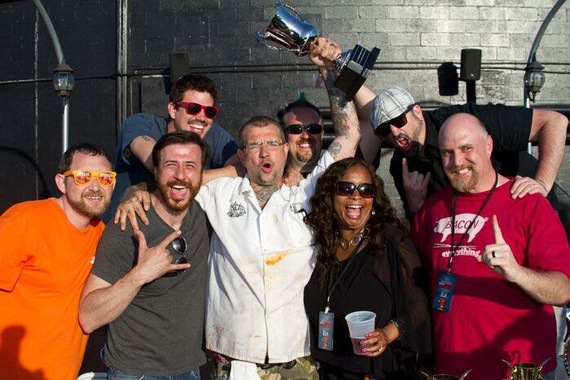 Heartbreaking Dawns Hot Sauce Wins Best Unique Wings at NY Best Wings Festival, Photo by: @winghunters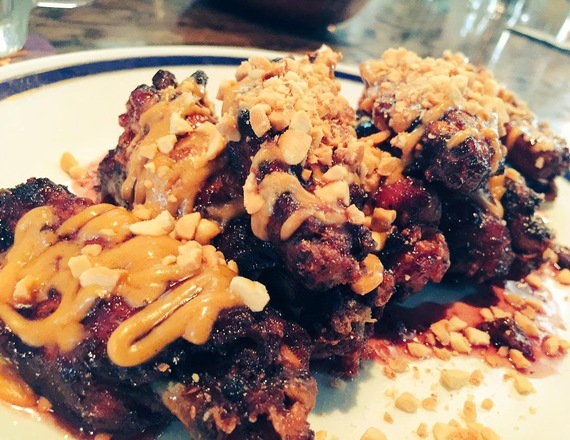 Brews Brothers Grille, Franklin Square, NY - PB & J Wings, Photo by: @winghunters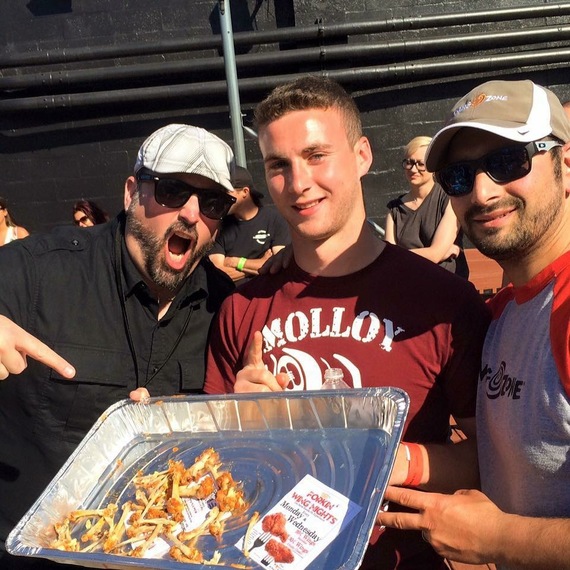 Tom Malinowski of Molloy College, First Ever College Wing Eating Champion at NY Best Wings Festival, Photo by: Dan Kourie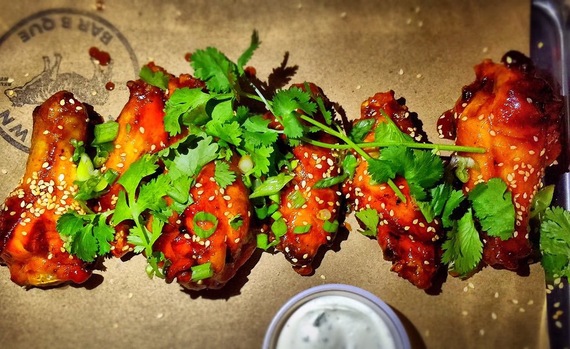 Hometown BBQ - Red Hook Brooklyn, NY -Sriracha Chicken Wings, Photo by: @winghunters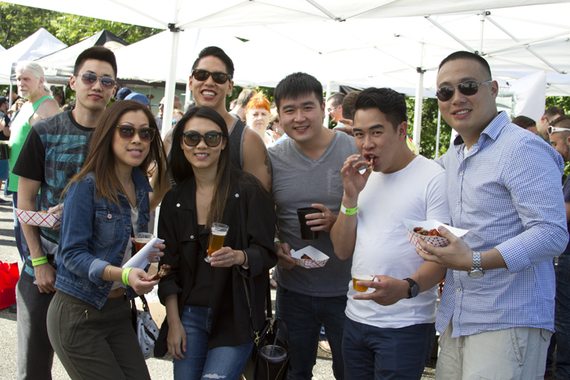 Wing Entourage at NY Best Wings Festival, Photo by: Shay Motion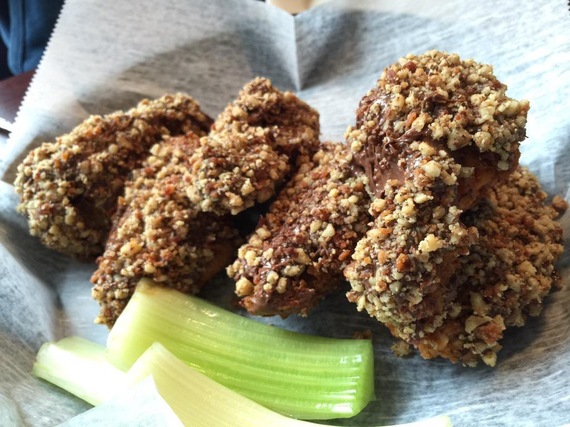 Marley's Gotham Grill, Hackettstown, NJ - Nutella, crushed walnut and candied bacon wings photo by: @winghunters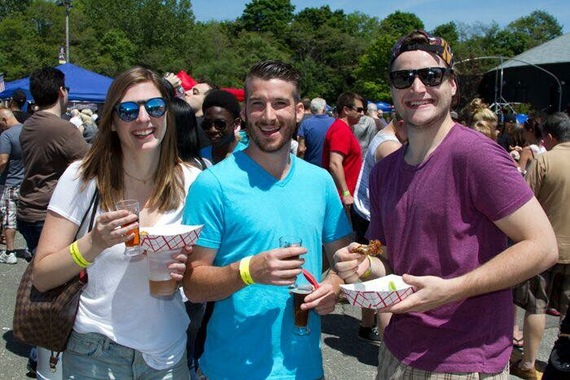 Wing Fans at The NY Best Wings Festival Photo by: Dan Kourie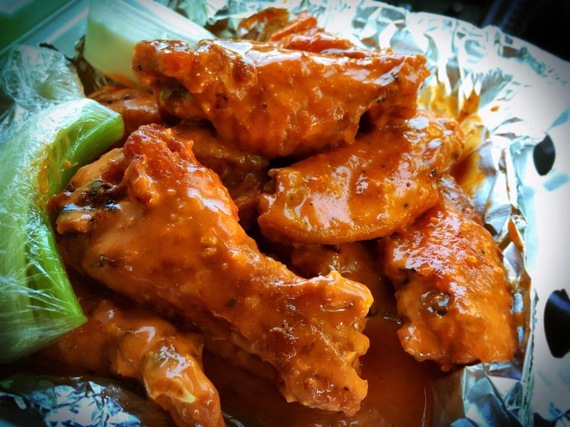 Abigail's Restaurant - Waterloo, NY Photo by: @winghunters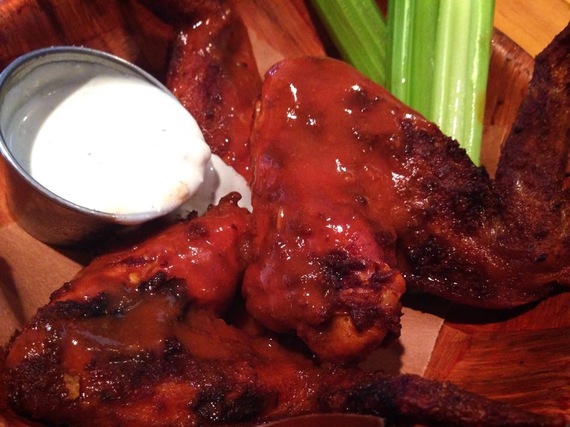 Swingbelly's BBQ - Long Beach, NY, Photo by: @winghunters
Also on HuffPost:
PHOTO GALLERY
Best Chicken Wings in the U.S.