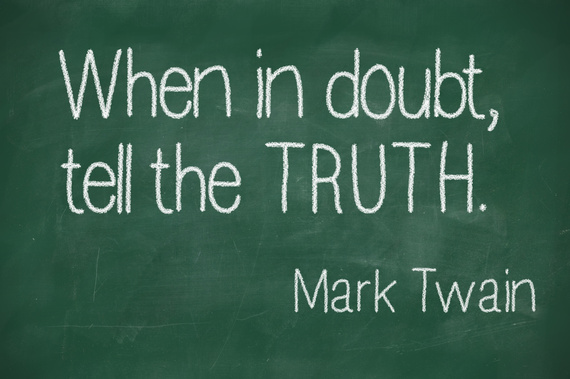 The truth about Landmark Education.
Why I share the Landmark Forum. - Luis A. Moro
I've written this article to address the people who ask me "Why I share the Landmark Forum." This article is part of a series covering educational, training, and development opportunities; including the people who deliver and participate in them.
I'm starting with the Landmark Forum because I've personally been in the Forum over hundred times. My ten and twelve-year-old daughters have also taken the "Forum for Young People" two times each by the age of nine and ten. I also have well over a thousand friends and associates who have taken the Landmark Forum and many other courses at Landmark Education.
I'm committed to giving you my experienced point of view as a participant. You can be assured I question everything and call out anyone if see or think there is something off. I have never worked for and I have never been paid by Landmark Worldwide.
Here's what I do know about all education, training, and development available today.
"With the education available today, there is no reason to live a disempowered life."- Professional Parent Associates.
The Truth about Landmark Education Worldwide.
I'm going to tell you the truth about Landmark Education, in particular, the "Landmark Forum." I call my quick answer "A Twitter Truth." It's quick, efficient, and to the point similar to a Twitter post.
"Landmark Education is an education, training, and development company." - A Twitter Truth
That's it.
I will share more insider details below, but that is the bottom line about Landmark Education Worldwide.
If you get value from improving yourself, becoming better at what you do or want a transformation that will positively improve what you are focused on; then register for the Landmark Forum.
If you're interested in creating life-altering, game-changing results with your goals. Then register in the Landmark "Curriculum for Living."
What is the Landmark Forum?
The Landmark Forum is an executive style course. That's why it's three days and an evening compared to a seminar which is over a few weeks, like a semester in college. You gain the Forum education in three days and a half and you get into action right away. In a seminar, the education is spread out with exercises. Both educational methods have their distinct value.
The Landmark Forum is the first course in a series Landmark Worldwide calls the "Curriculum for Living". The Landmark Forum just happens to be one of the best courses in a transformational curriculum I've ever taken. In the "Curriculum for Living," you learn distinctions to create and produce the results you want in all areas of your life.
One of my favorite courses is titled "Self-expression and Leadership." In self-expression and Leadership, you learn distinctions to access the actions you need to be fully self-expressed and empower the leadership required for your personal and business goals. For example; My personal goal is "We Speak World Peace." I'll share how I empower this goal and examples with links from others later in this article.
What makes Landmark Worldwide unique?
Part of what makes Landmark Worldwide unique is the distinct transformational-methodology Landmark Forum Leaders provide participants. The course is designed to open up a whole new realm of ideas, possibilities, and options for your life. The Landmark Forum empowers you to go after your dreams and goals with a foundation to actually produce the required results for your dreams and goals to become a reality. Note: this is one way of I describe the benefits. You can obtain a course outline directly from Landmark Worldwide.
My favorite element of Landmark Worldwide are the people taking actions.
If you take a moment and learn about the people and companies around the world who have taken Landmark Worldwide Forums, Courses, and Seminars you will find that you may know some of them. From NASA Kevin Bass robots to Jack Canfield books. Landmark Forum graduates are in the world making a difference for a living. They are in action towards their goals and dreams.
Landmark Forum Graduates are exceptional people.
Hundreds of thousands of Landmark Worldwide Graduates are in the world committed to "creating a World that works for everyone." Landmark Forum Graduates worldwide are committed to world peace, ending hunger, curing cancer, youth at risk, empowering parents, corporate integrity, high performance, and a host of other opportunities fulfilling and expanding our human potential.
These are few examples of Landmark Forum Graduates sharing the benefits they gained:
• Billionaire Chip Wilson founder of Lululemon. Now founder of Kit and Ace, pays for his employees to take the Landmark Forum and Seminars.
• With 1,400 restaurants worldwide, Andrew Cherng, Panda Express co-founder, and co-CEO offers scholarships to managers that attend the Landmark Forum.
• Claudette C'Faison, Executive Director of Unlocking Futures is transforming Youth at Risk and Empowering communities through Woman to Woman and Parent Hood programs.
• Cancer Specialist and Director of Breast Surgery, St Barnabas Hospital Dr. Bert Peterson, shares about his benefits learned from the Landmark Forum. Dr. Bert Peterson video.
• Robin Quivers and Howard Stern of the Howard Stern Show. Robin Quivers host Forum introductions for her communities.
• Acclaimed author, Chuck Palahniuk of Fight Club and a dozen other novels. Shares about his writing inspirations and credits Landmark Worldwide for helping launch his writing career.
• Tony Smith, Co-founder of VSA Consulting Group is trailblazing corporate empowerment with new C.E.O. integrity paradigms.
The Landmark Seminar Program provides a weekly structure for success.
On average three times a month, in many diverse seminars topics around the world, people meet and learn new distinctions with Forum graduates committed to producing their dreams and goals in reality.
That's why I love participating in Landmark Worldwide Seminars. It's my weekly structure to help me and the teams I work with produce results that make our goals and dreams come true. As a bonus, the guests we bring to Forum introductions participate in an exercise on how to create their own breakthrough-future results.
Like Yoga and exercise is refreshing for my body, the Landmark Seminar Program is invigorating for my thinking and re-thinking. I stay creative, empowered, and in action with others who are also up to producing life altering results in our lifetime.
World Peace is my life-altering goal.
I believe in your hearts you know world peace is possible. We simply need to create opportunities for everyone to speak world peace in action. I need your help to produce world peace.
United we can all act-towards-peace. First "We Speak Peace" and we invite others to speak peace. But as easy as speaking peace can be, it will take a united global effort to create world peace in action.
One reason to do the Landmark Forum is to gain new distinctions so you create your own peace-self-expression. Then you can create peace for others as your lifestyle choice. You first start with yourself, then your family, your communities and the planet. For example; Landmark Forum Leader Josseylne Herman-Saccio created United Global Shift as a way for people to take peace actions one person at a time.
How I Speak Peace in action.
I've dedicated my life to creating a "Fully functioning, Self-determining" planet. This requires "We Speak Peace" as a lifestyle choice. A lifestyle where people take on creating their own mindful way of living and creating world peace as the norm. Mindful training leaders like Psychotherapist and Licensed Professional Counselor Ira Israel have created a range of pathways for people to learn and create peaceful-mindfulness lifestyles.
Why do I want you to do the Landmark Forum?
"A Twitter truth" is: I love you and I want your dreams to come true as we help our communities unite and produce world peace as our generations result.
I want you to do the Landmark Forum because I know the education, training, and development will absolutely help you create and get what you want out of your life. And if you already have everything you want, then ideally you go empower everyone to have a fabulous life too.
If you know me personally.
I invite you to register for the next available Landmark Forum simply because I asked.
Yes. Deciding to take the Landmark Forum course can be that easy.
A friend or family member asks you and you say yes.
In the meantime, consider declaring "I SPEAK PEACE" as your lifestyle choice.
Thank you.
Luis Moro
I SPEAK PEACE
*This series of articles highlights education, training and development designed to unleash the human spirit. Luis Moro does not work for and never been paid by Landmark Education Corporation.