Augmented reality (AR) took the toy industry by storm in July with the release of Pokémon Go. The app was successful because it used augmented reality (AR) technology to make all Pokémon fans' dreams come true: catching Pokémon in real life.
The trend that is apparent from the popularity of Pokémon Go is more of a focus on how interactivity can engage kids like never before, which can be done through AR technology and through artificial intelligence (AI), Bluetooth, and other technologies as well. It is a new kind of play that lets kids expand on their imaginative horizons to view a new world. As technology continues to connect the world and enhance interactivity, kids continue to adapt.
By enhancing toys with apps, AI, and AR tech, kids can fully interact with their toys. It allows for a more enriching play experience, as well as a deeper connection with the toy, as opposed to "watch me" toys. Though app-enhanced toys have been on the market with little success before, this year companies are finding meaningful ways to integrate these technologies, providing kids with truly immersive, interactive experiences they would not get without the apps. See my favorites below: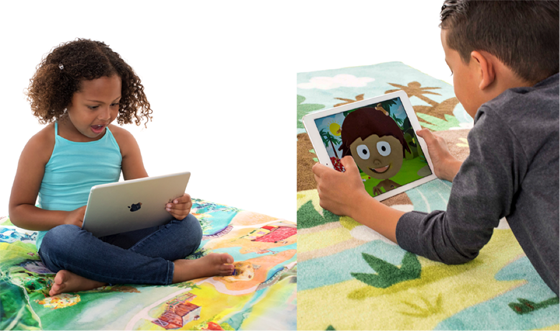 Can you imagine some of your every day products coming to life with the push of a button? TILT is bridging the boundaries between the physical and digital worlds with its new line of textiles that double as toys. The characters on the duvet and rug will come to life on their mobile devices using a free app, which also offers interactive games kids can play to move forward in a fairytale story. Kids will love that their favorite characters are jumping to life in their own rooms. Best of all, kids will have a beautiful bedding set or rug accessory, which are now available at Toys "R" Us.
Stay on track—literally! This year, Hot Wheels goes high tech with artificially intelligent cars that are able to identify the track they're on. The set comes with two cars—so kids can race the AI car or a friend—and 20 feet of track that can be arranged up to 40 different ways. Kids can even combine it with another set for double the track and a four-person race. The racing experience is completely customizable with three different levels of difficulty. It's time to start your engines and rev up R/C racing!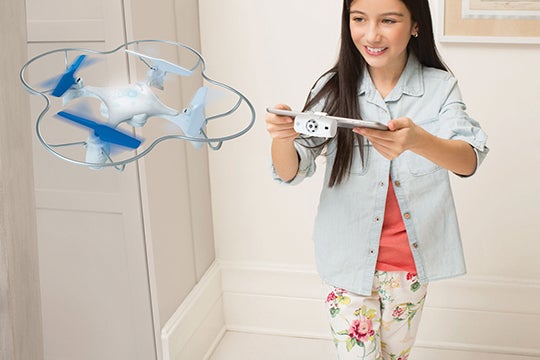 Take the stress out of flying a drone! Lumi is one of the smartest drones out there and literally flies itself, meaning kids don't have to deal with the fuss of flying the quadcopter and can play, direct, and command it using the companion app. Connecting via Bluetooth, kids can command one-touch stunts, play games, watch as it dances in the air, choreograph an air show, and more!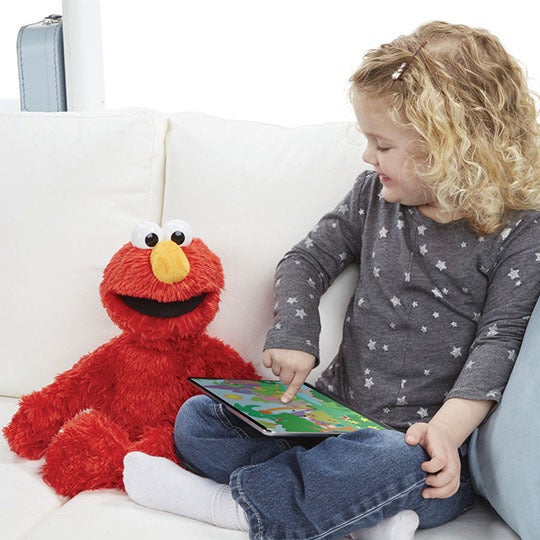 The iconic red monster from Sesame Street just got a serious upgrade! This plush toy delivers a personalized experience for kids, something we haven't seen in any of Playskool's iterations of Elmo yet. Parents can program Elmo to know their kids' name, favorite colors, and more, and then Elmo will talk and interact with kids based on those settings. He can teach kids letters, numbers, and more, and can offer support and encouragement in real time to clean up, use the potty, and more. With more than 350 responses and multiple sensors to react to kids' touch, kids will love their Elmo more than ever before!
Laurie Schacht, also known as The Toy Insider Mom, has covered the toy industry for more than 20 years. The Toy Insider is a year-round resource for parents, grandparents and other gift-givers looking for the best toys for their kids. The Toy Insider also produces an annual holiday gift guide featured in Family Circle magazine. Visit thetoyinsider.com for the latest toy news, reviews, giveaways, and more.
This post was published on the now-closed HuffPost Contributor platform. Contributors control their own work and posted freely to our site. If you need to flag this entry as abusive,
send us an email
.