For this family, dressing up in costumes is a great way to bond with the many animals in their care.
Pennsylvania mom and photographer Lindsey Bonnice captures her children's dress-up adventures with their animal friends for an Instagram series she calls #SweetFluffDressUp.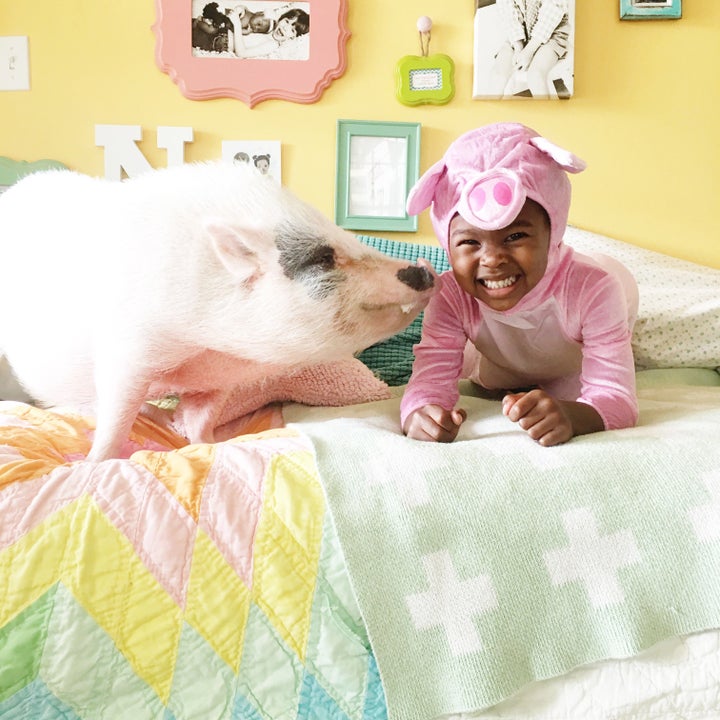 Bonnice has two sons, 8-year-old Noah and 7-month-old Finn, and one daughter, 3-year-old Libby. The family also has two dogs, four cats, two pigs, a hamster and a tortoise. Their small farm in rural Pennsylvania includes two goats, a sheep, bunnies and chickens as well. 
"The kids all love the animals," Bonnice told The Huffington Post. "Noah is old enough to be really helpful with them, so he is my big helper with all the animal chores."
"Libby thinks she's every animal's mother," she added. "She loves to carry them around, talk to them and cuddle up with them. Finn is so fascinated by all the animals. He loves watching them all and now that he can crawl he crawls up to them and tries to pet them. It's so sweet!"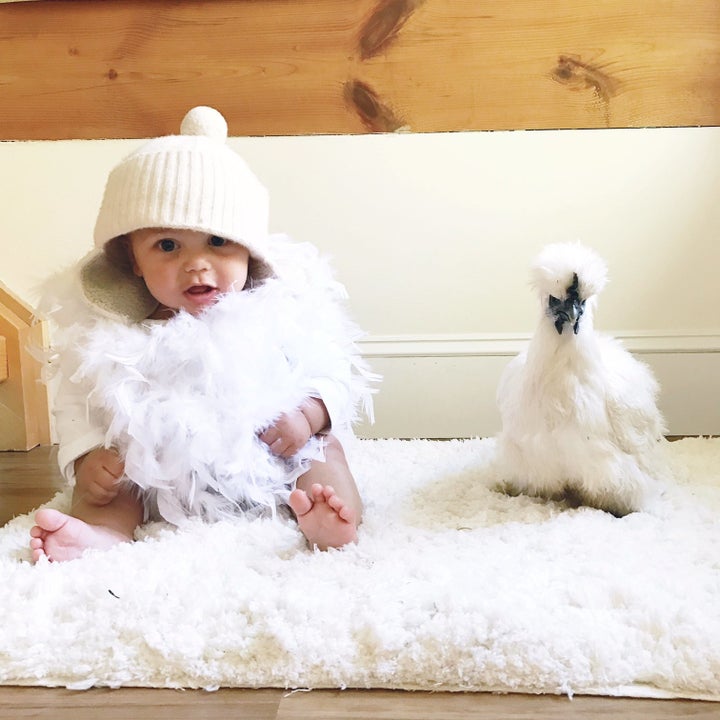 This month, the kids have dressed up both in animal costumes to match their pets, and costumes that coordinate with the animals. The result is sheer, unadulterated cuteness. 
"These pictures make me laugh every time I look at them," said Bonnice of the costume photos. "I know they aren't perfect and were all crazy and exhausting to photograph, but they make me so happy. I hope others will enjoy sharing them with their friends and laughing at the thought of how funny they were to create!" she added.
Keep scrolling to see more of Bonnice's family costumes. 
BEFORE YOU GO
PHOTO GALLERY
30 Adorable Dog and Kid Costumes