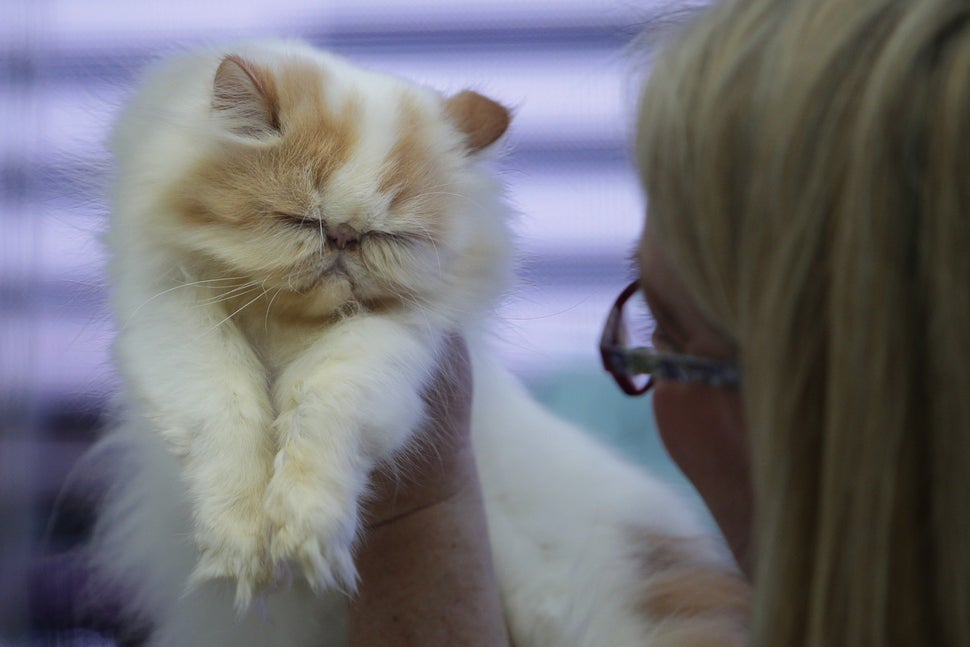 Did you groggily hit your alarm this morning, dreading another week ahead? Did you hope that somewhere in this world there were fluffy, soft cats winning awards for simply being cats? Could such a beautiful thing exist?
In short: Yes. It all happened on Oct. 22 at the fifth TICA (The International Cat Association) Cat Show. The festivities went down at the Aoshan Shiji Plaza in Wuhan, Hubei province, China, according to Getty Images. 
TICA calls itself the world's largest genetic registry of pedigree cats — think of it as the AKC (American Kennel Club) equivalent for feline friends. Other stated missions of the international organization include spreading spay/neuter awareness, encouraging members to be "responsible, caring cat owners and breeders of cats," and sanctioning shows for pedigreed and mixed-breed cats alike for public enjoyment and education. 
Check out some of the furry competitors at the Wuhan show below.
BEFORE YOU GO
PHOTO GALLERY
Cat illustrations