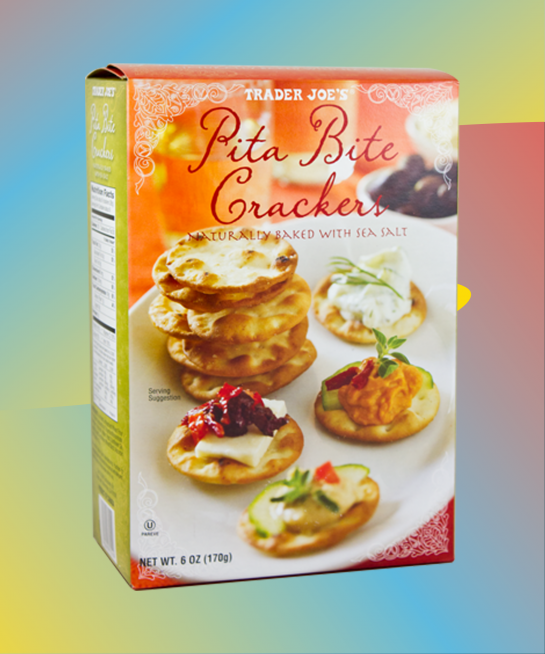 Our relationship with Trader Joe's is not platonic; it is full-on romantic. And just like any romance, it has its ups and its downs. But instead of focusing on the rocky times (ahem, the mile-long lines and general mayhem) let's take a moment to recognize the magical moments — a.k.a the cheese section.
The dairy area at TJ's is the stuff that gourmet-on-a-budget dreams are made of: delicious, well-stocked, cheap and filled with character. Running the gamut from classic, creamy Bries to full-bodied blues, unexpected goat-cheese blends, and so many more, there are enough insanely affordable options for total cheese-plate domination. And because we're so intimate with Mr. Joe, we won't stop there. We'll be pairing these wonderful wedges with some of their equally thrilling cracker counterparts.
So grab a bottle of wine, light a candle, and get ready to fall even more deeply in love with our favorite grocery chain (if that's even possible).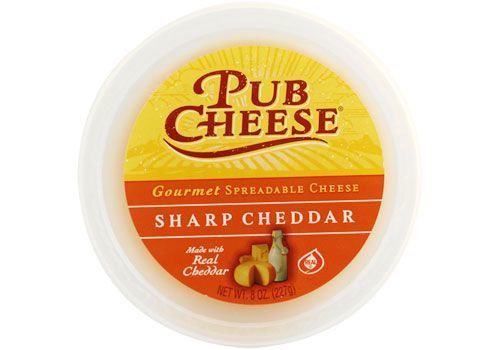 Pair: Pub Cheese A creamy, spreadable sharp cheddar blend.
With: Cornbread Crisps Sweet, salty, and crunchy cornbread crisps that are ready for dipping and dunking.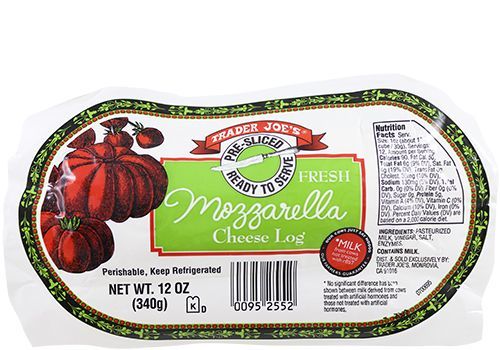 Pair: Sliced Fresh Mozzarella Creamy, pre-sliced cheese bliss.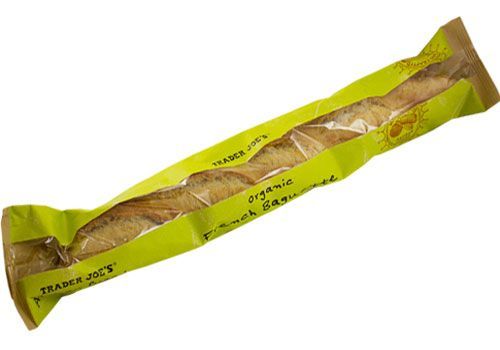 With: Organic Baguette Not quite a cracker — but toasted in the oven, sliced, and covered with TJ's fresh mozz and a drizzle of olive oil? We'll plate it, and take it.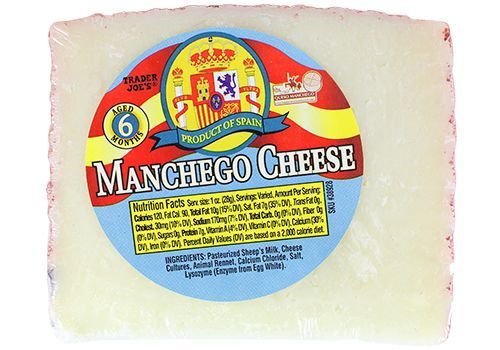 Pair: Queso de la Mancha Manchego This cheese is aged six months for an optimal light and nutty flavor.
With: Meyer Lemon Cookie Thins For a surprisingly tangy-sweet combo.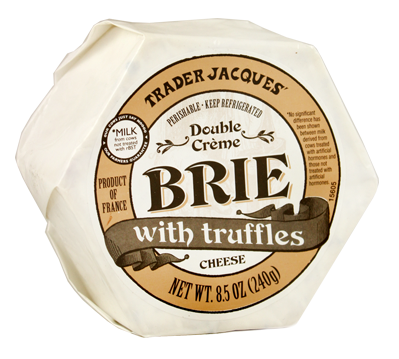 Pair: Double Créme Brie With Truffles Brie AND truffles? And we never purchased another cheese, ever again.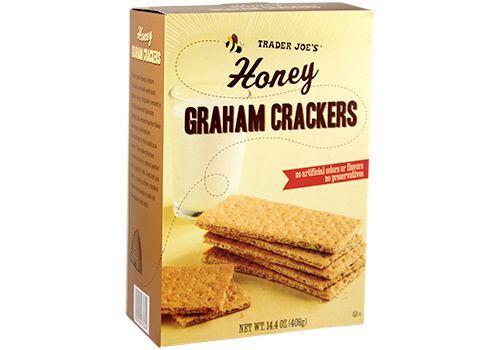 With: Honey Graham Crackers Trust us; The creamy brie and savory truffles compliment the sweet and crunchy honey grahams in a miraculous way.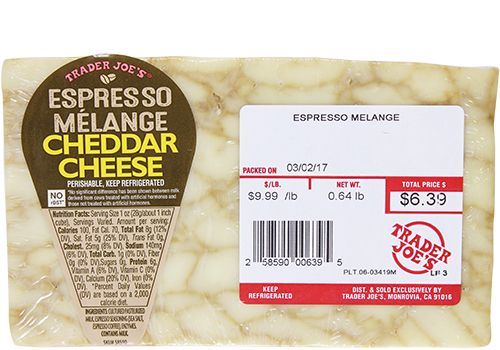 Pair: Espresso Mélange Cheddar Cheese Brace yourselves for a unique and punchy mix of cheddar, gruyere, AND espresso coffee grounds.

With: Classic Original Water Crackers The necessary even-keel base for such a loud slice of java-cheese.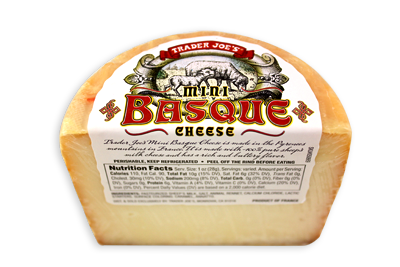 Pair: Mini Basque Cheese A semi-soft French sheep's milk, this mini Basque tastes (and slices) best at room-temp.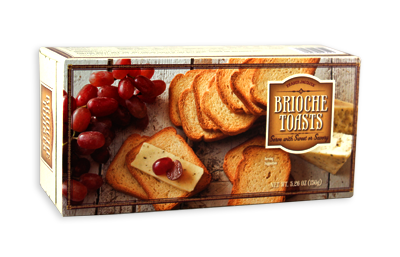 With: Brioche Toasts Like bread and butter, baby.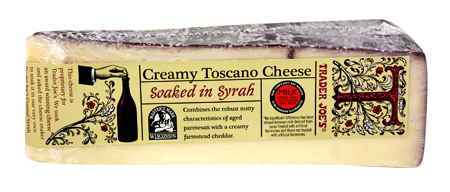 Pair: Creamy Toscano Cheese Soaked in Syrah for extra levels of creamy complexity.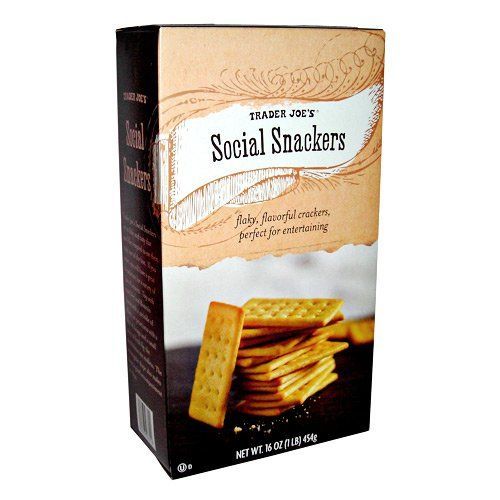 With: Social Snackers These crackers pack the perfect buttery flakes to compliment the creamy Toscano.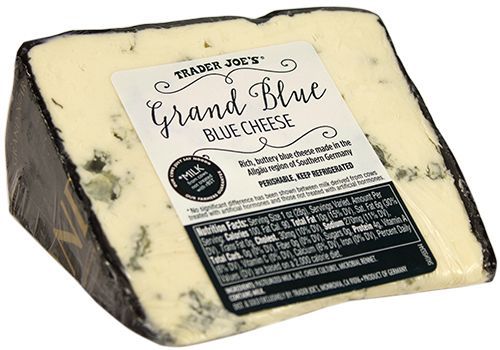 Pair: Grand Blue Blue Cheese This bold, sharp, and tangy blue is simply grand.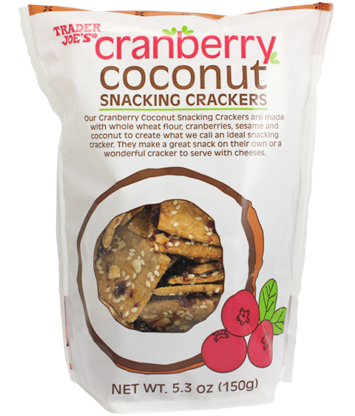 With: Cranberry Coconut Snacking Crackers The sweetness of these snacking crackers cut and compliment the Grand Blue's complexity.
For more of our snacking secrets, click here!