As a 24-year-old entrepreneur and part-time model in Brooklyn, Sarah Zickel has done some daring and amazing things.
But with Bodypainting Day in NYC approaching, she took the plunge into something she never tried before, allowing artist Andy Golub, the event organizer, to transform her body into a living canvas.
"It's so fabulous to turn your body ― especially parts of your body you don't necessarily love ― into art," Zickel told HuffPost.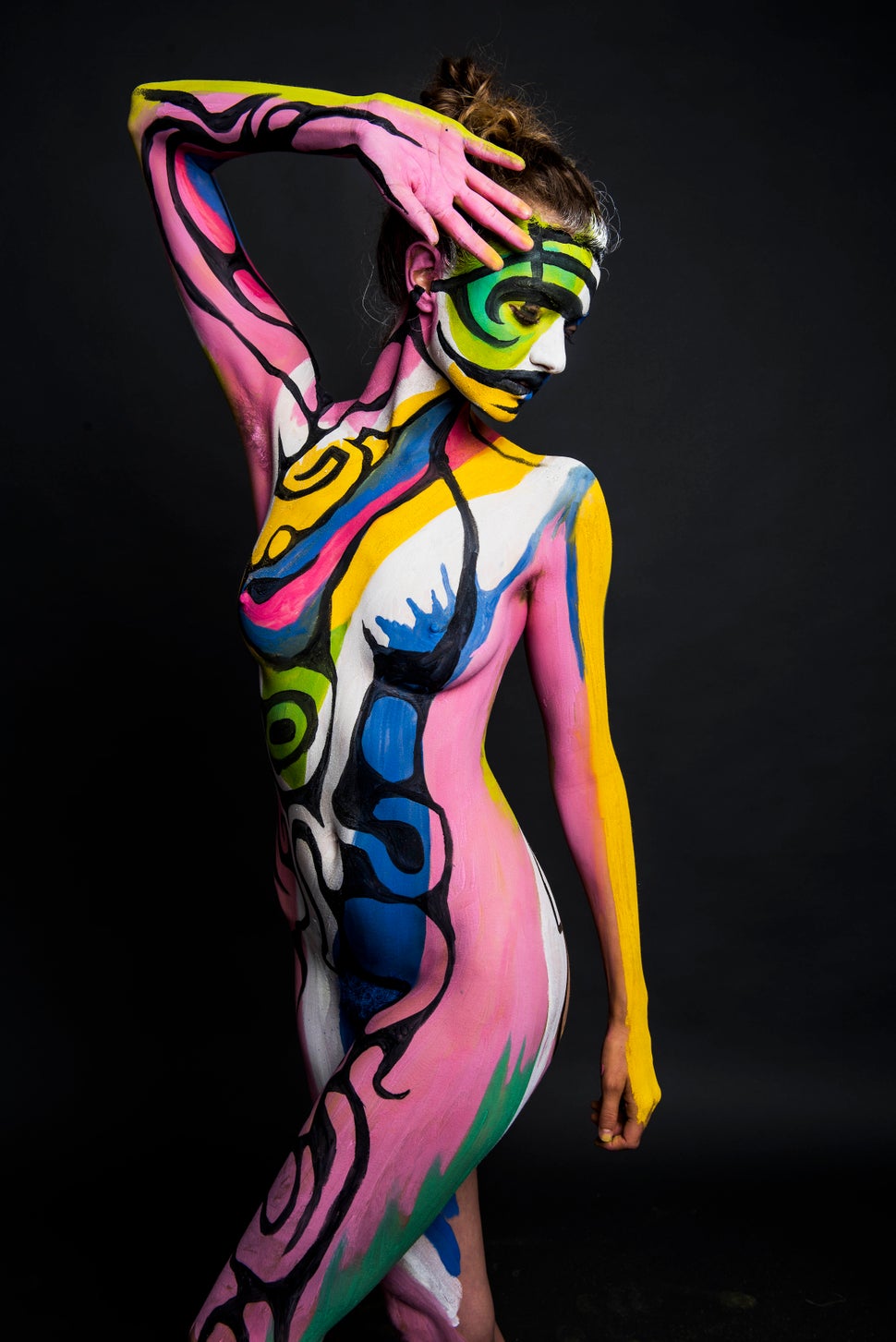 Of course, body painting is a bit of a misnomer. The paint is actually theatrical makeup. It's nevertheless a fascinating form of expression, and the process is amazing to watch. We've broken it down a bit in the images below, captured by HuffPost staff photographer Damon Dahlen.
Zickel: "I feel fine being nude. I've done other nude shoots. But as I got painted, I felt sort of clothed. I really didn't feel as nude as I did at the beginning of the shoot."
BEFORE YOU GO
PHOTO GALLERY
Incredible Body Painting (NSFW PHOTOS)