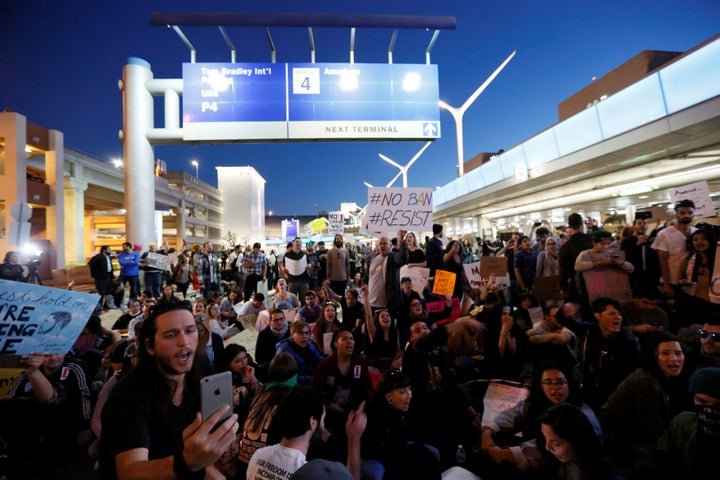 Thanksgiving is a time of reflection and giving gratitude. This year, I am grateful for the presidency of Donald Trump.
There's a popular Indian saying:
"Everything will be OK in the end. If it is not OK now, it is not the end yet."
Twenty years from now, the American people and the international community will be thankful for Donald Trump's election as U.S. president.
He has awakened our country from its slumber.
I was born and brought up in India, the biggest democracy in the world. I then immigrated to America, the world's oldest democracy, over 20 years ago. From what I've seen, democracy is reliant on the participation of its citizenry. This sentiment is aptly memorialized in Abraham Lincoln's 1863 Gettysburg address, whereby he defined "democracy" as a "government of the people, by the people, and for the people."
Sadly, Americans before the Trump era had chosen not to participate. Almost half of those eligible to vote chose not to. By abdicating this sacred responsibility, we have chipped away at a democracy that serves as a beacon of hope for millions of people around the world who have no voice in their home countries.
This apathy has been due partly to our success in having built a strong and rights-based society. We've taken our freedoms and rights for granted. The for-profit news media — once defined by investigative journalism, thoughtful commentary and impartial reporting — instead became entertainment in response to consumer demand. America became an island — in the wake of September 11, we were left to grapple with the reasons why so many people in parts of the world hated us.
This 2012 video from former Supreme Court Justice Souter on the dangers of America's 'pervasive civic ignorance' went viral during the 2016 Presidential election.
Since President Trump's victory, we are seeing remarkable levels of civic participation. The Women's March, held the day after President Trump's inauguration, is the largest recorded protest in U.S. history. Globally, there were close to 700 women's marches on every continent, including Antarctica.
Since then, we are witnessing protests and marches with citizens coming out to raising their voice on issues they feel are important. Other major protests include: the Airport Protests, A Day Without Immigrants, the Day Without a Woman, the Tax March, the March for Science, People's Climate March, March for Truth, amongst others. And, the country is presently in the midst of its greatest protest through the #Metoo movement, which is bringing light to the persistent sexual harassment and abuse of women by men in power.
Many of those who have made their voices heard, are signing on for greater civic commitment. It's heartening to see rising interest amongst youth — organizations such as Run for Something are helping young citizens under 35 years of age to run for elected office.
The call to civic protest  —  a hallmark of a great democracy  —  is being heralded by millions. The debate about our society's value system and resulting civic engagement has become regular dinner table conversation.
BEFORE YOU GO