The White Box is a customized wedding planning kit designed for today's Millennial couple. Inside each box, brides & grooms will find curated items that have been handpicked by a team of seasoned wedding professionals, Carrie Turner and Michelle Chamoures. The White Box brings an elevated approach to the planning process, allowing couples to play an active role in designing their big day.
Delivered to the couple's doorstep, their White Box includes a customized budget (based on priorities not industry standard percentages) inspiration board, planning checklists and design recommendations for linens, invitations, menu and more. These resources complement each couple's individual planning experience from start to finish, to ensure their wedding is personalized, original, warm and inviting.
Together, Carrie and Michelle are sharing their innovative instinct and entrepreneurial experience for business success.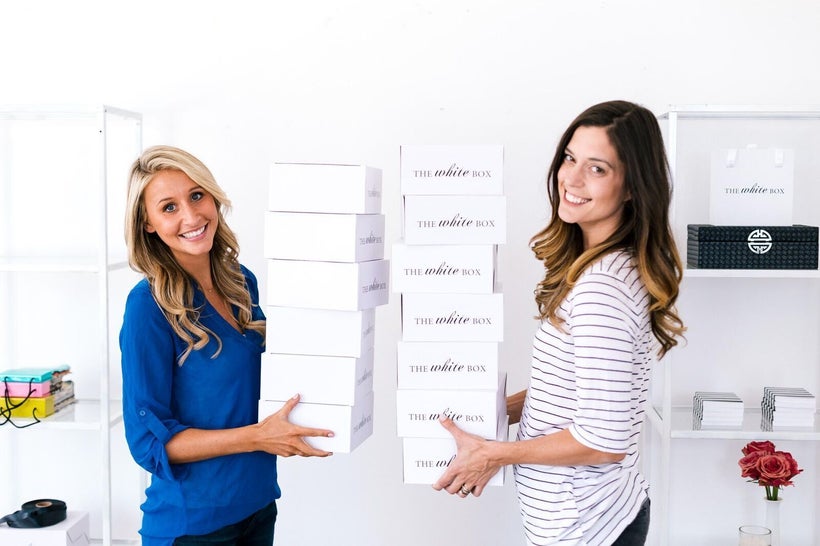 Where did you get the idea for this "Wedding Planner in a Box?"
We were inspired by the interior design industry, and the growing trend of direct-to-consumer design packages delivered to homeowners. These custom plans included design recommendations based on their style, budget and room layout. Realizing how well this simplistic idea translated into our roles as wedding planners, the concept for The White Box came to fruition very naturally. Simultaneously, we were both working with a number of brides that just could not afford quality wedding planning help. There was a true need to fill a gap in the wedding market for an affordable but expertly-driven service for couples planning their own celebration.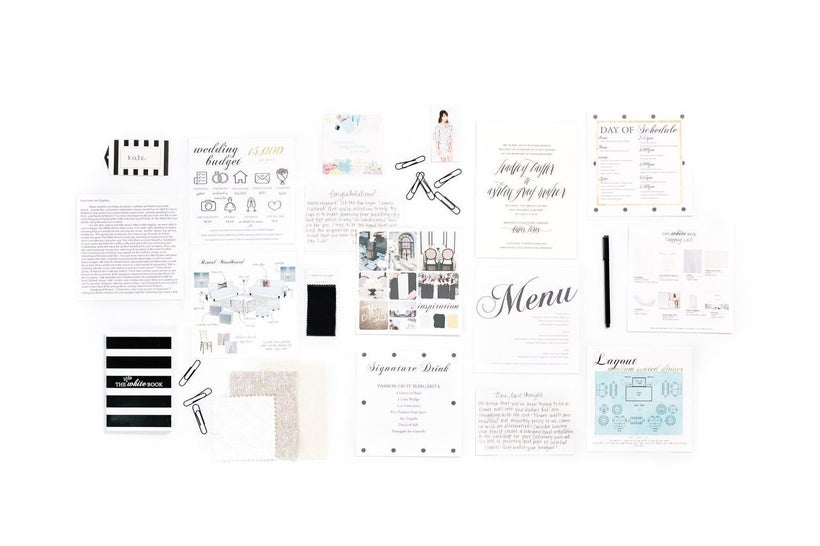 What is in the box, and how does it work?
The experience begins with an online wedding questionnaire where couples describe their vision, style and budget. Each is designed and delivered to their doorstep within 2-3 weeks. Inside the box, couples will be excited to find a made-to-order roadmap including an inspiration board, design samples, menu plans, tactical checklists, a signature drink recipe, and more. These items will help couples feel organized and provide the confidence they need to execute their dream wedding, without missing a beat. Our "Little White Book" that's included in the box will list insider tips for planning, as well as a month-by-month guideline to make sure couples are staying on track and bringing their vision to life. With their White Box in hand, they are invited online to a personalized dashboard where every detail is housed for a truly seamless planning process.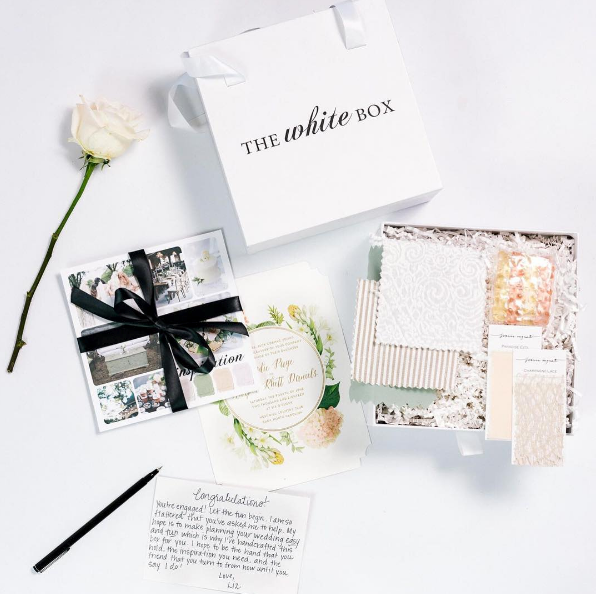 Many people have ideas for a business, and yet few actually turn those ideas into reality. How did you do it?  
In the early stages, we were pretty much just basing our ideas and decisions off prior experience within the wedding planning industry. It wasn't until we worked past the product development phase that we started to grab hold of a concept that we knew could be a game changer. We've needed to wear so many hats in order to keep The White Box going; web and graphic design, sales campaigns, financial projections – the list goes on and on. In the midst of it all, we've learned so much about ourselves, our business and this industry. The White Box is a direct product of our combined experience in the industry, and our desire to help brides and grooms feel empowered to plan and execute a wedding that is a unique reflection of them as a couple.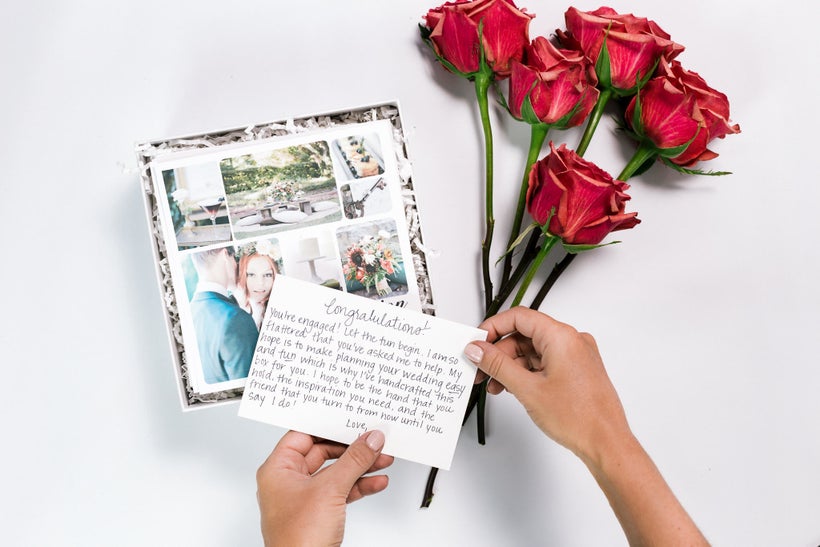 We can see that you've built partnerships with several vendors.  What do you look for in a partner?  How have these collaborations contributed to your success?  
We loved the idea of collaborating with vendors of similar interests because we're able to combine forces to introduce couples to the best products. Throughout the lifecycle of The White Box, we've been able to provide a truly curated collection of trusted vendors and products that we know couples will love. We've focused our partnerships on boutique brands with creative vision and a unique position in the market. Our connections with these companies are genuine and play such an integral role in our growth and the service we provide. Their belief in our business model not only pushed us to keep moving forward but has also provided us with a platform to reach and help more couples in their wedding planning.
This post was published on the now-closed HuffPost Contributor platform. Contributors control their own work and posted freely to our site. If you need to flag this entry as abusive,
send us an email
.