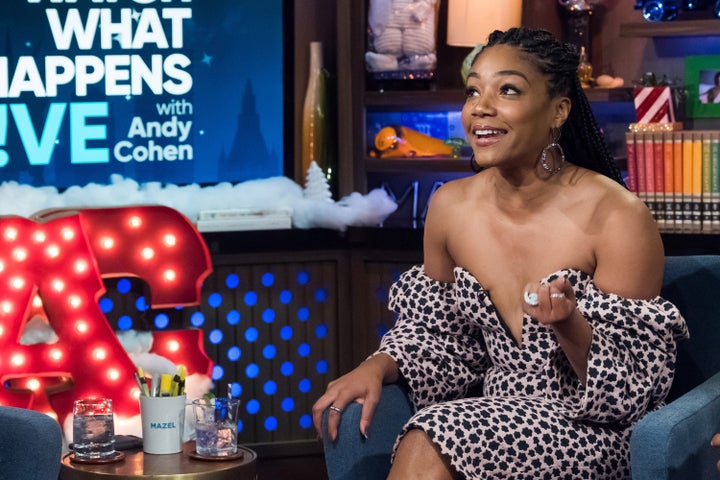 Tiffany Haddish is the gift that keeps on giving. 
Haddish gushed about the purchase, saying it was the "best thing I've ever bought."
"It was $298, and I haven't needed a man since," she said. "I'm telling you, it's the most awesome thing in the world. Toilet paper lasts so long in my house because [the bidet] has a dryer on it. I love it, I gave that five stars. Everybody needs it. I tried to share it on Twitter and with all my girlfriends. They're like, 'Oh my God, Tiffany, why you are you sending us toilet seats?'"
If you're wondering how Haddish became enamored with bidets, it all goes back to a work trip she took to Japan. 
"When you go into the bathrooms in Japan, they have bidets like right there... they have them in the toilet," she recalled. "And so you push the button and it rinses your butt, like, 'Oh my God, this is amazing.' I didn't even know exactly how to use it, but I figured it out. And when I came back to the States, I was like, 'I got to get me a Toto or something.' Then I happened to be on Groupon and decided to see if they had bidets — and boom, they had them [screams in excitement]."
The star went on about the wonders of bidets and everything she did to get hers installed ― not to mention the heated water. Fans of the actress are all too familiar with her endless love for Groupon.
"No, I didn't hear from them after Jimmy Kimmel!" the actress told Vulture in an interview published Wednesday. "A few months went by before I heard from them, although I think my team had been talking to them... I mean, I have been actively promoting Groupon for years — they say I'm in the top one percent of Groupon users — so when they finally told me, 'Yo, Groupon wants you to be a spokesperson,' I was doing the nae nae for, like, five minutes."