This week's Time magazine cover features an illustration of a hair-on-fire President Donald Trump, summarizing his multi-alarm first year in office.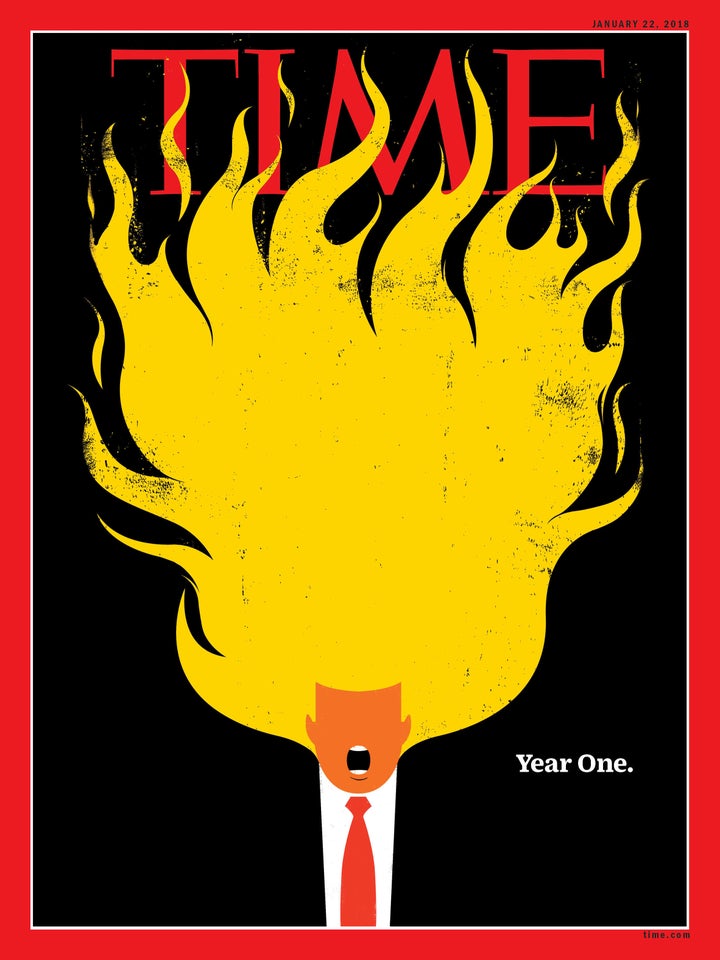 Rodriguez said the flames also evoke Trump's taunts of North Korea, including his statement that the country would be "met with fire and fury like the world has never seen" if it continued threatening the United States.
"We used to live where the United States was a pretty steady country, and now you wake up every day and try to figure out where's the next fire, where do we have to go, what do we have to try to contain," Rodriguez said in the interview.
"It's sort of this president that you're always trying to contain, like a wildfire that's moving from one place to the other at all times."
Rodriguez also mocked up an idea for an illustration for Wolff's book jacket ― also flame-fueled:
A Cuban-American, Rodriguez told Time that free speech was the reason he left his homeland.
"The reason I left was to make my work and to speak freely, and so I'll keep on doing it," he said. He added that he's "not inspired by [Trump] at all," but feels he can "make pictures that communicate well."
"I don't really see that many people visually taking him on," Rodriguez said. "It's a bit of a responsibility for me to do it."
BEFORE YOU GO
PHOTO GALLERY
Time Women Firsts