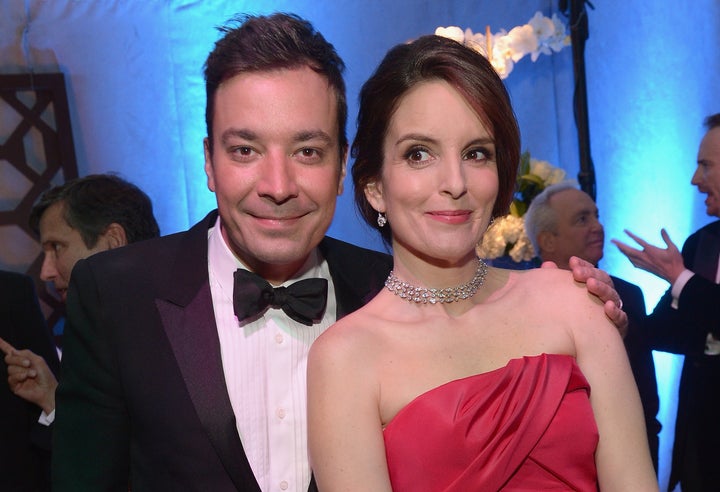 Last month, Jimmy Fallon had Republican presidential nominee Donald Trump on "The Tonight Show" for an interview that was jovial and light. So jovial and light, in fact, that Fallon faced loud criticism in the days following for providing Trump with a stage on which he could come across as fun, rather than dangerous.
Even Fallon's own backup band, The Roots, staged a subtle protest that night, playing Erykah Badu's "20 Feet Tall" as he entered the room. (Example lyrics: "Then you, you built a wall/ A 20-foot wall / So I couldn't see.")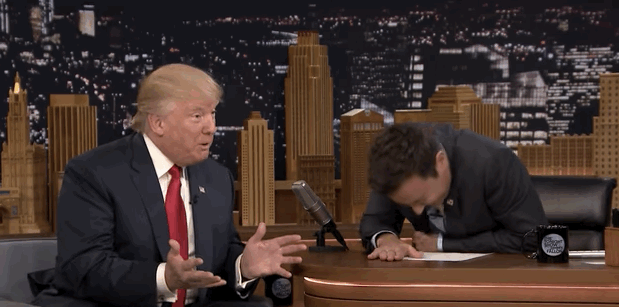 But Tina Fey feels the criticism Fallon faced was unwarranted. On Saturday at the "Produced By New York" conference, the writer, actor and producer defended her former "Saturday Night Live" colleague's lighthearted interview with Trump, according to Deadline.
"This election is so, so ugly, it's not business as usual," Fey said. "I really felt for Jimmy when people were so angry. It's not Jimmy who peed in the punchbowl. It's not Jimmy who created this horrible world we're living in."
The role of a talk show host in the political sphere has remained a matter of personal taste. Some people prefer the David Letterman route, stating the truth on air even if it's uncomfortable for everyone in the room. Others prefer hosts to remain comedians first and foremost, and to live outside political debates.
Which side of that divide Fey falls on, we don't quite know. But it's clear she doesn't think Fallon deserves the flak he faced in September. 
BEFORE YOU GO
PHOTO GALLERY
#TrumpAHorrorMovie Scares The Living Daylights Out Of Twitter