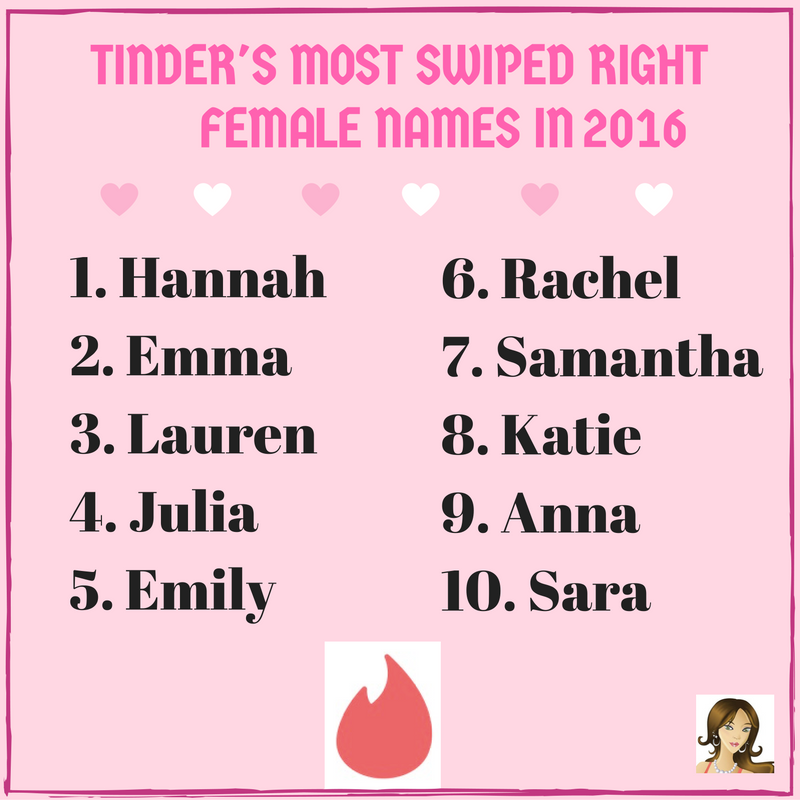 If you're wondering if you're getting less swipes on Tinder than your BFF, perhaps your name is to blame.
Tinder just released a list of the ten most popular female names and ten most popular male names that are garnering the most right swipes in the United States, which could lead to more matches and meeting your new boo faster IRL.
Topping the list is Hannah, followed by Emma, Lauren, Julia, Emily, Rachel, Samantha, Katie, Anna and Sara for the ladies.
Does that mean you should change your profile name and put a disclaimer in the bio? Perhaps, but then again, authenticity is in style big time, so I suggest taking your chances and using the name that appears on your drivers license.
For the guys, if you're named Lucas, Ryan, or Matthew you're in luck to fill your date card with right swipes.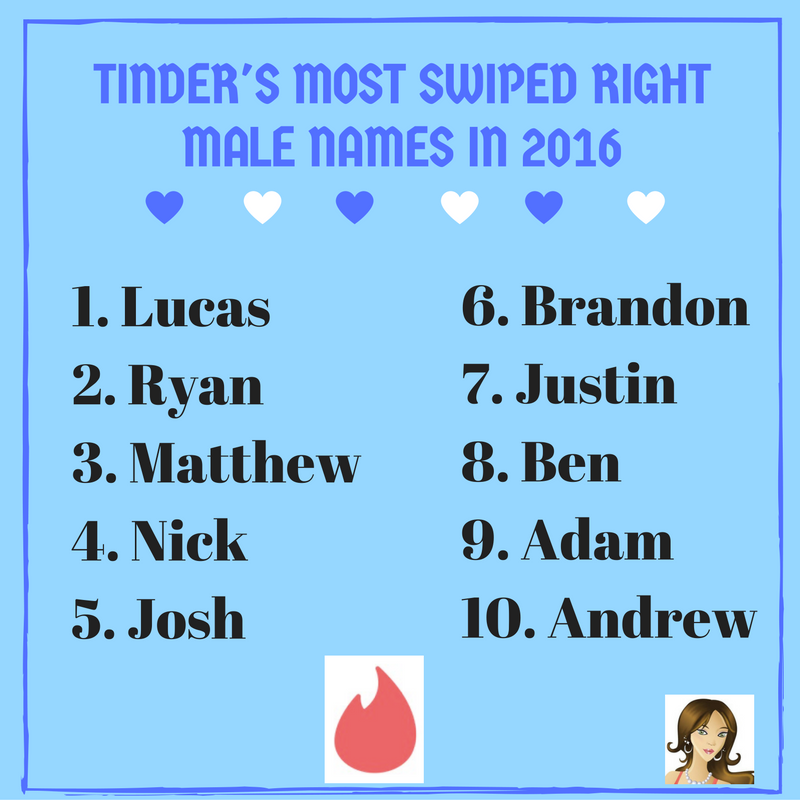 Tinder reports their top ten list for 2016 of the most popular right swiped also includes Nick, Josh, Brandon, Justin, Ben, Adam, and Andrew.
This post was published on the now-closed HuffPost Contributor platform. Contributors control their own work and posted freely to our site. If you need to flag this entry as abusive,
send us an email
.