As journalists, we dutifully report on what's going wrong, from scandals and corruption to natural disasters and social problems. But far too often the media fails to show the whole picture, neglecting to tell the stories of what is working. From scientific breakthroughs to successful crime-reduction initiatives, the What's Working Honor Roll highlights some of the best reporting and analysis, from a range of media outlets, on all the ways people are working toward solutions to some of our greatest challenges.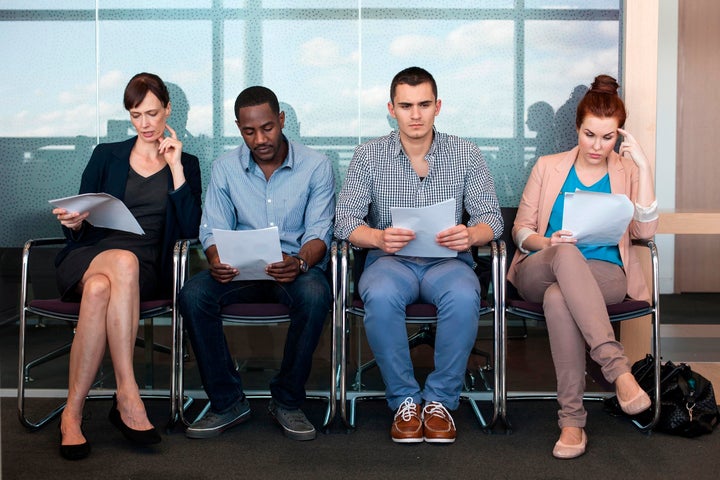 What if finding a job a could be more like auditioning for The Voice, where judges hear the contestants before seeing them? Gap Jumpers, a hiring website started by entrepreneur Petar Vujosevic in 2014, is a platform that allows tech companies to screen applicants while trying to eliminate bias on the basis of gender, education or racial/ethnic background.  
GapJumpers allows employers to post jobs along with a challenge or problem for applicants to solve -- for example, developing an app for mobile devices or coming up with a social media strategy. All job-seekers have to do to apply is create a profile, anonymous to the employer, and then take on the challenge. After completing the task, the submissions are presented to job managers who select the best applicant for an interview. Only then is the applicant's profile revealed to the employer.  
"There is definitely room to improve how we view talent, how we screen talent, how we engage with talent and how we end up interviewing talent," Vujosevic told NPR.

Typically, hiring managers post job listings, sift through an avalanche of resumes, and then move on to interviewing applicants. But as research shows, staffers usually pick applicants with a background and characteristics similar to their own -- especially in the tech industry. 
Vujosevic says that often, gifted job applicants get overlooked for positions at tech companies because they don't fit a particular mold -- for instance, they may not have graduated from college or have a strong accent. 
Websites like GapJumpers level the playing the playing field so unconventional candidates who may not shine on paper stand a chance.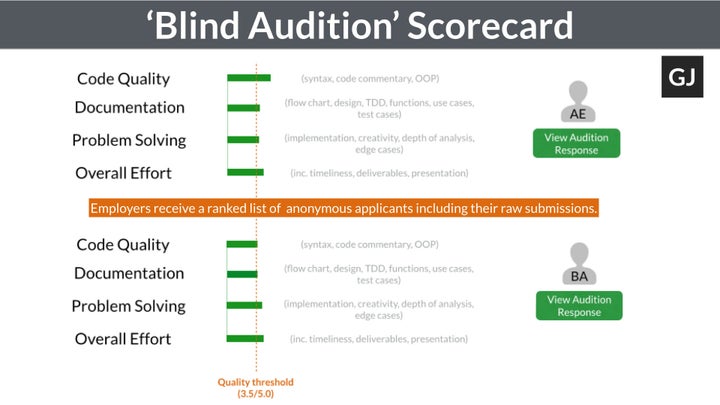 Jeremiah Reyes, head of hiring at Dolby Laboratories, was surprised once he found out that his favorite candidate for a particular position was a community college grad. "Wow, I think if I just saw his resume on my desk, I don't know if I would have selected him," Reyes said of another hiring manager's reaction. 
Currently, GapJumpers offers blind auditions for software engineering, design, marketing and communications. Hopefully, this model of talent acquisition can be used by other industries to create a more equitable selection process. 
PHOTO GALLERY
10 Ways Companies are Making Workplaces More Flexible