The FBI and NFL security have recovered the jersey that was stolen from Tom Brady following the Patriots' historic comeback in this year's Super Bowl.
"The items were found in the possession of a credentialed member of the international media," the league said in a statement.
The uniforms were recovered in Mexico with the assistance of Mexican authorities, Houston Police Department Chief Art Acevedo said.
At the time that the uniform went missing, Patriots owner Robert Kraft told his star quarterback that he "better look online."
Here is a picture of Tom Brady looking for the jersey in a bag.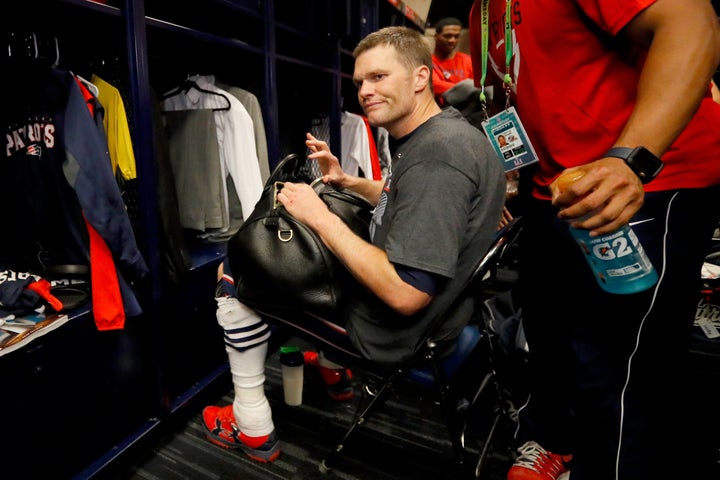 Brian McCarthy, Vice President of Communications for the NFL, shared the league's statement on Twitter:
BEFORE YOU GO