DENVER ― People across North America finally got to view the highly anticipated total solar eclipse on Monday. 
Observers outside the path of totality have been able to see a partial solar eclipse, protecting their eyes with highly sought-after special glasses. 
In the Sloan's Lake neighborhood of Denver, people gathered under a cloudless blue sky to watch the moon slowly obstruct the sun, eventually blocking just above 92 percent of it. 
Jordan Van Wyck, 30, called the spectacle "surreal." He and his friends wondered what solar eclipses might look like on a planet with multiple moons.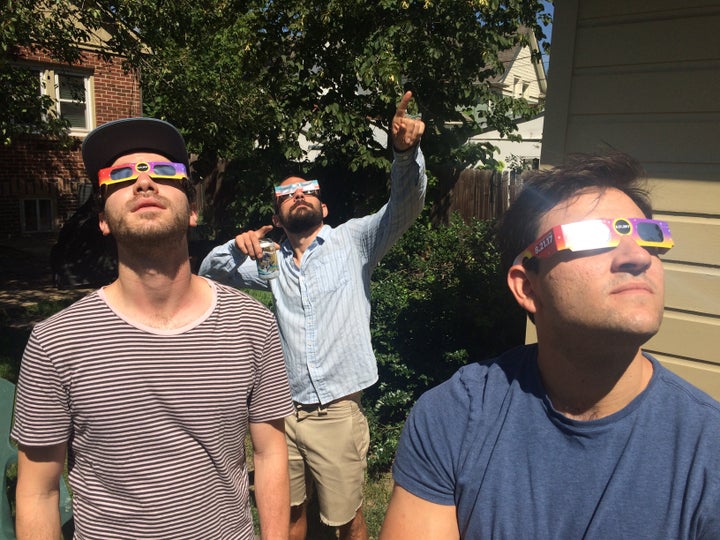 Viewing events were held across the country, including at the White House where President Donald Trump stood on the Truman Balcony. "Don't look!" a voice from the crowd bellowed as Trump briefly looked up at the partial eclipse without protective glasses.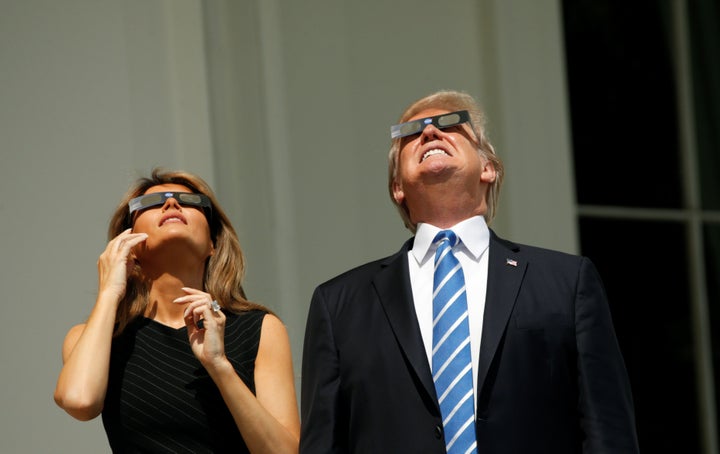 In Washington, D.C., the moon covered about 81 percent of the sun in the afternoon. 
During totality ― the few minutes when the moon completely obscures the sun ― the sky fades to black. A video shared by the National Oceanic and Atmospheric Administration on Monday shows what that wave of darkness looks like from space:
See more photos below of the event as seen from across the U.S.