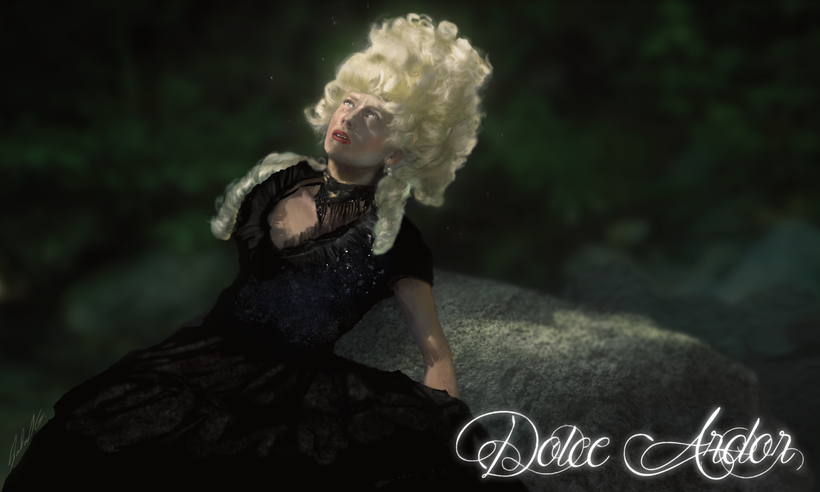 The award-winning multimedia creation "Dolce Ardor" born from the minds of Dave "DTO" Kemp and Andrea Saenz is coming to Los Angeles on Saturday, December 3rd for a live performance followed by a Q&A with the cast and crew. This budding artform blends the timeless traditions of 18th century opera and regalia with the modern culture of electronic music. Starring Andrea Saenz with music by DTO, storyboarded by Isabel Gomez and produced by the Buddha Music Group, "Dolce Ardor" is a collaborative art with each individual playing an integral role in the project from conception to stage.
The story begins in classical opera fashion with powdered wigs and long, opulent gowns adorned in fine embroidery. Saenz wistfully sings of yearning and woe, paying tribute to the evocative spirit of a bygone era. As the story progresses, so does the imagery and sound. DTO's trip-hop compositions combined with the help of producers Tarin Bai and Nicky Genesis layer into the music, shifting the vibe from an 18th century flashback to a psychedelic flash-forward. With stunning makeup by Bria Styles, Saenz transforms from a gown clad noblewoman to a paint covered acid trip. Beneath the blacklights, the cosmic paint glows with an otherworldly aura as the audience time travels from the 1700s to the 2700s in a matter of minutes.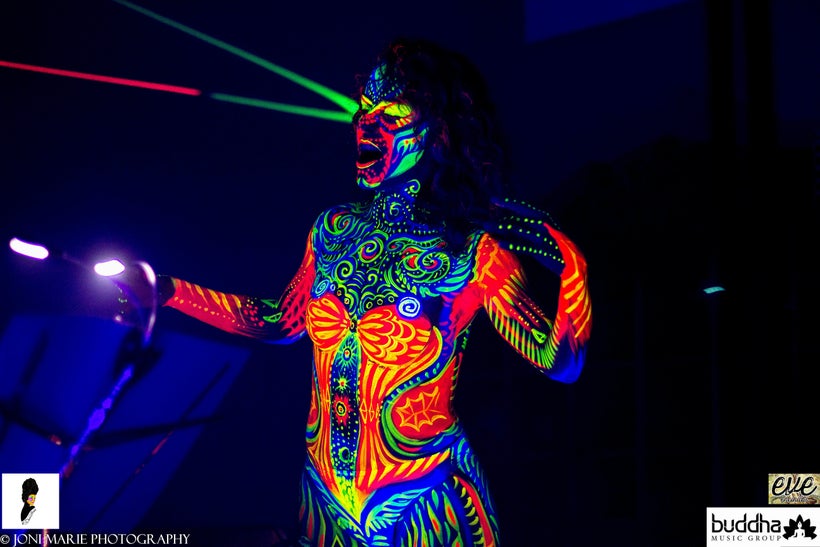 "Dolce Ardor," which means sweet fervor in Italian, is a modern operatic production conceived from a desire to bring the grace of the 18th century to a conscious audience. By weaving the classical sounds of opera with the transcendental beats of trip-hop and electronic music, "Dolce Ardor" opens a portal to a new type of musical experience. Saenz' haunting vocals travel up your spine and into the cosmos as DTO's music gently guides it there. Opera has become a dying art among new generations and artists such as Andrea Saenz are using innovation and imagination to keep it alive.
In addition to supporting all of the artists who tirelessly built this creation for us to enjoy, a portion of the funds generated from ticket sales for the Los Angeles premiere will be donated toward the Standing Rock movement. Together we create beauty and through that beauty we can create change.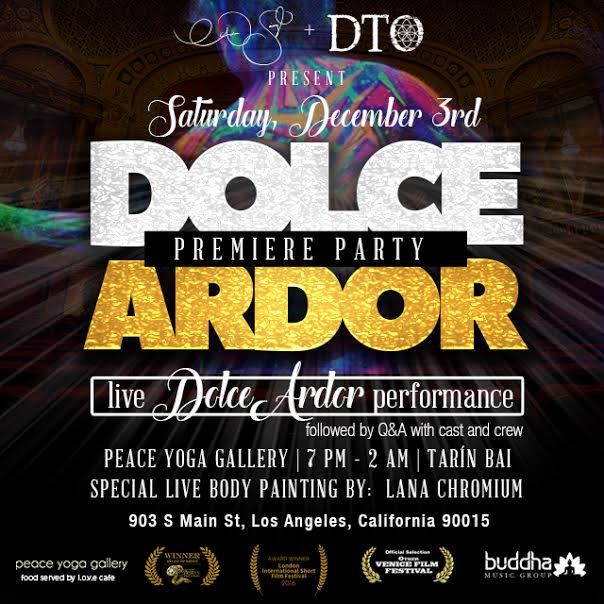 This post was published on the now-closed HuffPost Contributor platform. Contributors control their own work and posted freely to our site. If you need to flag this entry as abusive,
send us an email
.