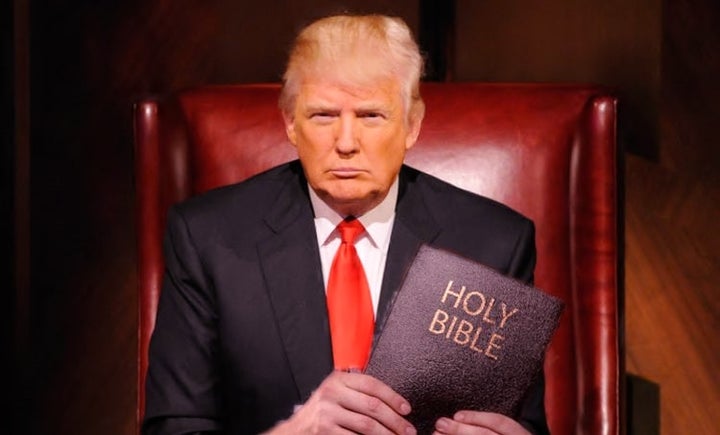 Mr. President, on October 15, 2016, twenty-five days before you were elected the 45 President of the United States of America, you doubled-down on a promise you had made in New Hampshire to help end the heroin epidemic killing 144 Americans every day. In fact, you released a written guarantee "to make sure all of those people so seriously addicted get the assistance they need to unchain themselves."
Now regardless if you are a Republican, a Democrat, or an Independent, those are your words, your promise, and that is a fact. The truth is something you cannot escape. And here is the truth, the United States of America is in the middle of the deadliest health crisis in the history of our nation.
The budget is a head fake. On paper, it looks like a 2% increase in heroin treatment spending. But unfortunately for the President, facts get in the way again. That 2% includes the $500 million added by the 21st Century Cures Act, which was approved by Congress and signed into law by Obama. Take that out, and Trump's budget dramatically cuts spending on drug treatment this year.
But the biggest head-fake to the American public who elected Trump is the fact that the Cures Act money was only allocated for fiscal years 2017 and 2018. Once those funds go away, heroin addicts that are now dying at record numbers in West Virginia and New Hampshire, 41.5 per hundred thousand people and 34.3 per hundred thousand respectively, have a high probability to be placed in body bags stacked in makeshift morgues.
No joke, this year, for the sixth straight year, West Virginia's indigent burial fund, which helps families who can't afford a funeral pay for one, ran out of money. In fact, Fred Kitchen, the president of the West Virginia Funeral Directors Association, said, "Families take out second mortgages, cash in 401(k)s, and go broke to try and save a son or daughter, who then overdoses and dies."
Bottom-line, Mr. President, you broke your promise to America. The budget you recently proposed will cut Medicaid 47% over ten years, will take away 400 million to the Substance Abuse and Mental Health Services Administration, cut hundreds of millions to mental health block grants, and gravely reduce access to those you President Trump personally guaranteed to help.
Mr. President, I implore you to rethink your administration's strategy on how to combat this worsening health crisis. The track you are on is just a whole lot of dumb. But the solution is simple. We need treatment facilities, we need them now, and we need to create a radical model to accomplish the herculean task.
Take Tim Grover, a Massachusetts businessman, who buried his 26-year old daughter, Megan in 2014. On Christmas Eve, Megan had to leave a treatment center because of red tape. It is not clear exactly what happened that evening, but it had something to do with insurance mandates for the separation and clarification of detox facilities versus treatment centers.
Again, no joke, it was something along the lines of my friend's son who first detoxed himself off heroin in the basement of his mother's house and then pounded the streets looking for a 30-day treatment facility. The only problem, he was shut-out because he had to be 'referred by a licensed detox facility."
He had no choice but to get high, go to a detox and then attempt long term treatment. Desperate, he did just that. But now his mother visits him in the cemetery. The first bag of heroin he bought was Fentanyl, and it ended his life.
Back to Tim Grover and his daughter, Megan. The Christmas Eve debacle wasn't their first rodeo. After a serious automobile accident when Megan was 17, she was prescribed OxyContin to treat pain from her injuries. That, unfortunately, like so many countless others, rang the bell that sounded rehab after rehab and relapse after relapse.
But on the night of December 29, 2014, Tim received a phone call from Megan. She was extremely happy. There was a bed available in a Boston treatment facility the next morning. Tim told Megan he loved her and went to bed at rest.
Tomorrow never came. Tim Grover buried Megan, on January 5, 2015, and 24 hours later, Tim purchased a vacant Riverside School in Lowell, Massachusetts and opened the residential treatment home for women, Megan's House, on September 30, 2015. Tim Grover was angry at God, angry at the system that failed his daughter, and felt socially responsible for helping other young women like Megan.
The Megan House is a free opioid treatment facility for all its residents. They receive no federal funding and only in the past couple of months have received state funding. But how do they survive? It costs money to feed residents and pay for staff. Nothing is free, right?
Tim Grover owns businesses in 14 states. From New Jersey to Florida, to Illinois, Grover has amassed a small fortune using sound business principles just like Trump.
In fact, Tim also believes strongly in conservative principles. He doesn't think it is government's place to pay for everything in our society. But he firmly believes that people in his tax brackets do have a social responsibility to help end this heroin epidemic.
The Megan House model Grover has initiated and plans to take all over the United States is simply remarkable. For example, The Megan House Raffle envelopes the same emotional stimuli that ensure gambling casinos and state lottery agencies such a profitable business: The chance to win something that potentially changes a person's life.
Mr. President, if you persist in patrolling Twitter in the early hours of the morning, jump on Megan House Twitter and check out Tim Grover's business model for diminishing the undeniable fact that opioid overdoses now claims one life every four minutes in America.
Finally, Mr. President, Congress and the millions of Americans who are financially stable, it is time to be socially responsible and unite against this health crisis. We can never Make America Great Again if we just stand by and watch the impact heroin is having on poverty, joblessness, crime, and the deteriorating communities of the Heartland of our great nation.
President Trump, nobody likes to be called a liar. But it's never too late to do the right thing.
BEFORE YOU GO