A land where "America" is spelled "Amreica," if only you believe hard enough. A land where anything can be made real, including crudely altered images of your dad's approval rating.
Alas, that dream exists in only two places: Donald Trump Jr.'s head and Donald Trump Jr.'s Instagram feed.
On Friday the president's son shared a poorly doctored image on his Instagram account claiming President Donald Trump's approval rating is at 50 percent, according to CNN. But if you look closely at that "50 percent," you'll notice the figure is in a red box, which overlays the actual number: 40 percent.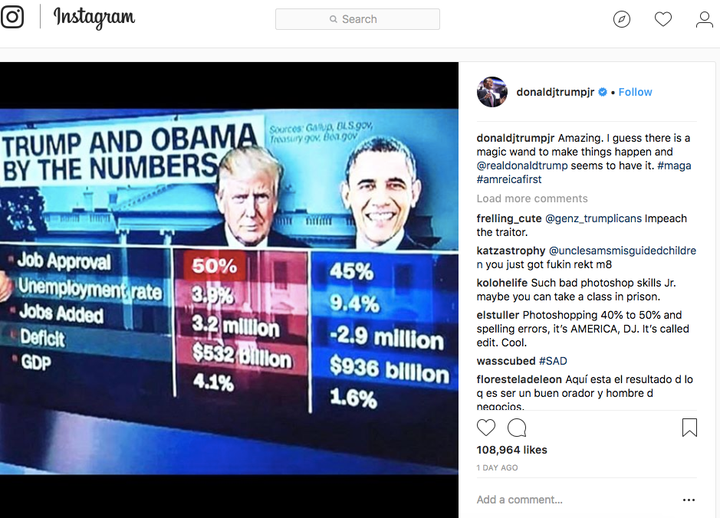 "Amazing." Trump Jr. wrote in a caption alongside the fakery, which he has since deleted. "I guess there is a magic wand to make things happen and @realdonaldtrump seems to have it. #maga #amreicafirst [sic]."
In his defense, it's an easy mistake to make when you presumably don't bother to watch the segment, then misrepresent its conclusions on social media. Anchor John King's point was that while Trump deserves some credit for solid economic numbers, Barack Obama took office amid a historic recession, so it's not a fair comparison either way, despite what the president may tweet: