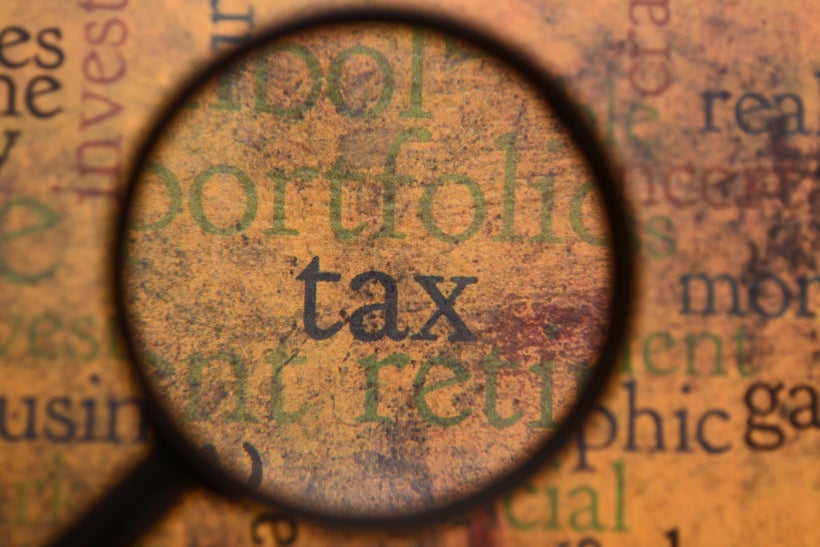 It's official. Donald Trump will be the next president of the United States. The presidential debates touched upon numerous topics that were hot button issues for Americans across the country. Now that the election is over, it's time to take an even closer look at Mr. Trump's plans for our future. 
How will Donald Trump's tax plan affect industries once he's sworn into office on January 20, 2017? This is an interesting question, but it may be too soon to answer. The new tax plan will affect everyone from business owners, to the real estate market, and of course the economy as a whole. I spoke to a few experts in each industry to garner some insight for my readers. 
According to Jeff Reeves of MarketWatch.com, "Particularly if you're an investor, there has never been a better time in history to get into real estate." The real estate industry is one of the first industries that come to mind when reviewing Trump's new tax plan. I had the pleasure of interviewing the #1 real estate broker in NYC , Ryan Serhant of Nest Seekers International. Ryan is also the star of the widely popular Bravo TV show Million Dollar Listing New York. 
"If the American people have more disposable income due to lower taxes, then the real estate industry will benefit. Anytime you hurt the disposable income of Americans, the appreciation of tangible assets, like real estate, will deteriorate," Ryan explained. 
This is a very good point. I asked Ryan if there are any common complaints about real estate taxes amongst clients. Ryan noted, "I don't think I've ever worked with a client who, when buying or selling a home, has enjoyed paying taxes. In New York, to buy a new home, you have to factor in roughly 6% of the purchase price in cash to have at closing, for taxes. That affects what a buyer is willing to pay for property."
It's hard to predict what exactly will happen in 2017, but Mr. Serhant feels confident the market will be just fine, "Everyone thought the stock market was going to crash today (November 9, 2016). It did the exact opposite. To everyone who is predicting a real estate market crash, I'd be happy to list your home for sale." 
If you plan on selling your home next year, rest assured, there are realtors out there like Ryan Serhant, who can help you see it through. Platforms like UpNest.com helps buyers and sellers alike. The innovative website compares realtor services and commission rates for sellers, while providing rebates for buyers, ensuring both parties meet their end goal. 
As a small business owner, I'm very intrigued by the new tax plan that will resonate next year. I spoke with Gareth Amon, Chief Economist at Freelance Economist, to get his thoughts on how the new tax plan will affect both big and small businesses alike, "Lower taxes for businesses would be great for owners and shareholders, but it is unlikely the benefits would entirely be passed down to consumers and workers." 
It may be too early to tell how business owners will react to the new tax plan. This brings up the question I've been hearing quite a bit within the media; If you cut taxes, will business owners be more apt to hire more people? Gareth explained, "I think its marginal, lowering taxes is not truly a business strategy, they are more of an expense or cost. If taxes are lower, businesses may have more incentive to hire. When corporate taxes are cut, business owners have more capital to hire additional employees. If the proposed tax cuts do in fact create new jobs, the housing market could increase. Typically, when the number of jobs increase, it spurs growth in the housing sector and more homes are sold." 
What does this all mean for the future of our economy? I think we can all agree that a consistent increase in employment opportunities is a necessary and vital component of any healthy growing economy.  They don't call it the "Engine of Growth," for nothing.
Gareth Amon later added, "Lower taxes can spur the economy through increased consumer spending and consumption. However, unless incomes rise, the gains cannot be sustained. 
Lower corporate taxes can spur the economy if businesses pass some of the monetary benefits to their employees. When employees receive bonuses or an increase in pay, consumer spending and consumption, rise. When this happens the economy starts to expand. However, unless incomes rise permanently (not just due to a new administration) the gains in the economy cannot be sustained. Additionally, because housing is such a large part of the economy and is typically the largest portion of a household's expenditures, any tax benefits could spur the housing market."
At the end of the day, there's only one way to truly know how our economy will be affected by the aforementioned tax plan. I guess we'll just have to wait and see. 
Jenny Miranda is the Founder & CEO of Jenny Miranda Public Relations, LLC (New York, NY) & the Editor-in-Chief of The Manhattanite News. Add Jenny Miranda PR on Snapchat for daily tips @JennyMariePR
This post was published on the now-closed HuffPost Contributor platform. Contributors control their own work and posted freely to our site. If you need to flag this entry as abusive,
send us an email
.