As a former NASA engineer and a VP for Rolls Royce, Harleen Kaur has seen her fair share of "big" projects (including NASA's New Horizons project) -- and the inevitable slower pace at which these projects can progress. Harleen's background in these massive industries with labor-intensive team input led her to a more complete appreciation for the power of software. Aero engines and space shuttles are important, certainly, but there's nothing more 'scalable' and potentially impactful than a viral software: accessed by anyone with baseline technology around the world. This reasoning was a big part of what led Harleen to step into the tech world and take on her own projects. And as the only female among 79 other males in her space engineering class, stepping into tech as a female was, if anything, an afterthought rather than a roadblock.
Harleen took off running in the industry, becoming the COO & CFO at a $100M app company. For her latest project, Harleen has stepped into CEO shoes to found a company alongside her brother -- UCIC. The concept is, simply put, a "Quora meets Periscope", allowing anyone to see other places in real-time.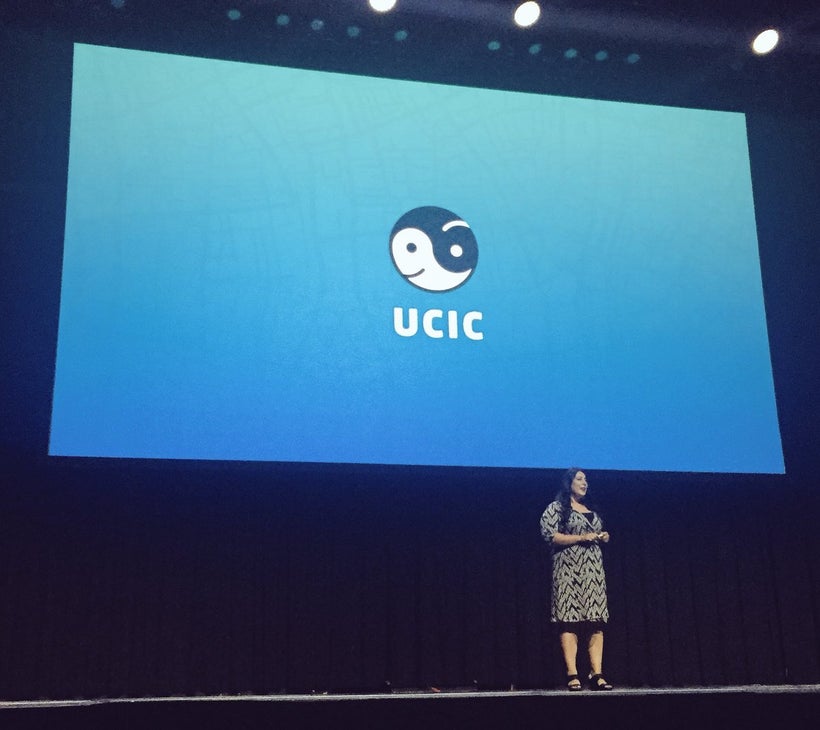 "Most social networks/apps fall into two categories: people you already know and one-sided content sharing," Harleen explains. "There are 2 billion smart phones, but we are still limited in who we can talk to or communicate with. Why can't we just point on a map, and contact anyone in the world?"
Like many founders, Harleen and her brother worked on UCIC part-time until it wasn't feasible, forcing Harleen to make the tough decision to leave her current company, where she had a significant role and 2% equity in the company. "I had to believe in the UCIC idea so much to leave this behind," she adds. Fortunately, upon its launch at CES in 2015, UCIC was named Best New App of the year, which gave both Harleen and her brother the confidence to take things full-time.
Since then, the small startup was accepted into a Techstars program and has since started gradually and carefully building their ideal team. "I want to build a team that feels 100% convinced about our mission," Harleen says. "That's one reason we are going slowly. We want to hire the right people and empower them to do the right thing. I am delighted about our team -- I go into work on the weekends and they are already there. I know that building the right team is more helpful than building a team quickly."
In the meantime, UCIC is poised for greater impact through an exciting corporate partnership with The Weather Channel. "With a tool like UCIC, they [The Weather Channel] can pinpoint on a map -- tornadoes, snow, etc. and the user can send a video or photo. Now they'll have access to all this great user-generated content." The partnership should commence around the same time that UCIC expects to have a new version of the app out (mid-January).
The team has raised $500K in angel funds, and hopes to reach 1M users before undergoing a Series A round.
The long-term goal? Connect the world like it's never been done before. A goal of epic proportions, to be sure, but if anyone can envision the path it might as well be the woman who always dreamed of space as a little girl.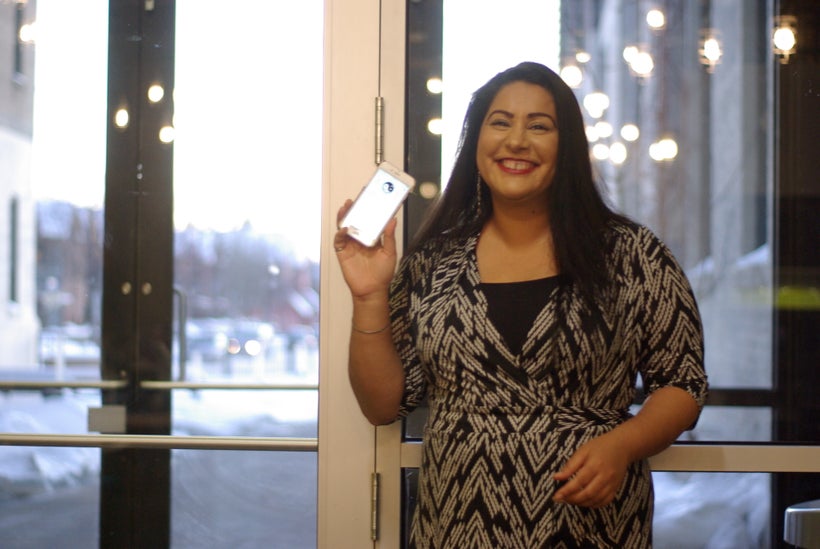 This post was published on the now-closed HuffPost Contributor platform. Contributors control their own work and posted freely to our site. If you need to flag this entry as abusive,
send us an email
.