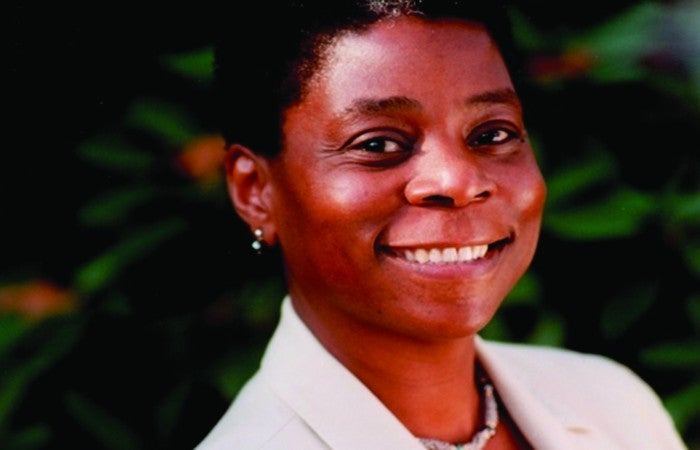 "Many people told me I had three strikes against me: I was black. I was a girl. And I was poor," (LeanIn.org). This was the reality that Ursula Burns, current chairwoman and former CEO of Xerox Corporation, dealt with growing up as a child. Living in low-income housing projects in the rough city of Manhattan, Burns overcame great adversity to get to where she is in life now.
Burns' mother, who was a role model for Burns, instilled core values in her from a young age, emphasizing that education was the way up and that success could be achieved through hard work and dedication. Having a role model that believes in you is vital to success because they instill confidence in you and steer you along the right path. That is why Powers Education, a tutoring and mentoring company, provides role models to empower and guide young women in STEM.
While pursuing her bachelor's degree in Mechanical Engineering at New York University, Burns used her holidays for internships that would kickstart her career. She spent a summer in upstate New York, interning at Xerox, where she never imagined she'd one day hold the title of CEO. The internship was a fantastic learning opportunity for Burns and encouraged her to further her studies. After obtaining a master's degree in Mechanical Engineering from Columbia University, Burns permanently entered the company. Over the years, she steadily rose up the career ladder to become the first ever African American women CEO of a Fortune 500 Company.
Burns has said, "Dreams do come true, but not without the help of others, a good education, a strong work ethic, and the courage to lean in. That's why I spend so much time with organizations that help minorities and women gain the education and self-respect they need to take risks, to dream big, and, I hope, to someday pay it forward."
This is exactly what Powers Education stands for. Powers Education helps build the confidence of women, encouraging them to also take risks, dream big, and pay it forward someday. The mentors in Powers Education are other women who have found success in STEM, and want to share their expertise with younger women who want to follow in their footsteps.
As a woman in an influential position, Burns has worked tirelessly to advance other women in STEM. She is passionate about giving future generations the ability to rise to the top like she did, and serves as a role model through her involvement in various initiatives and organizations – including the Lean In Movement, the U.S. Olympic Committee, the National Academy Foundation, and FIRST (For Inspiration and Recognition of Science and Technology).
The transformative powers of education are exemplified through Burns' career trajectory. Burns' mother was a firm believer in the importance of education, and worked multiple jobs in order to send her and her siblings to a Catholic School. Without this schooling, Burns may have never discovered her incredible aptitude for math. Consequently, her stellar performance in school afforded her the opportunity to attend New York University for an engineering degree, which then led to her internship with Xerox, and ultimately paved her way up the career ladder and out of her humble beginnings in the projects.
Powers Education aims to create more success stories just like Burns'. It is an organization built on one of the same key values that Burns held growing up: the importance of education. Research has shown that students who have early exposure to science and math – like Ursula Burns – are more likely to choose those areas as career paths in the future. By exposing high school women to the STEM fields and active professionals in those fields, Powers Education aims to prove that science is a feasible career option for many young women.
Burns cites her own insecurities after receiving the acceptance letter from NYU's engineering school. She says, "I panicked… I didn't have the right preparation. The school was in a different borough of New York City that seemed foreign and distant. I feared the students would surely be smarter than me." Burns surely wasn't alone, as many other women feel or have felt serious doubts in their abilities in succeed in STEM courses. This is partially due to the negative stereotypes underestimating women's abilities to perform in STEM and the lack of female role models in these fields.
Burns was brave enough to take the risk and delve into her engineering studies despite these self-doubts; and Powers Education wants to empower more women to do the same. This goal is achieved by providing a non-judgmental atmosphere where the tutors act as mentors and friends for the students, allowing students to make mistakes and turn challenges into motivation. Hopefully the transformative powers of education can touch the lives of more women through Powers Education, and create more success stories like Ursula Burns'.
This post was published on the now-closed HuffPost Contributor platform. Contributors control their own work and posted freely to our site. If you need to flag this entry as abusive,
send us an email
.