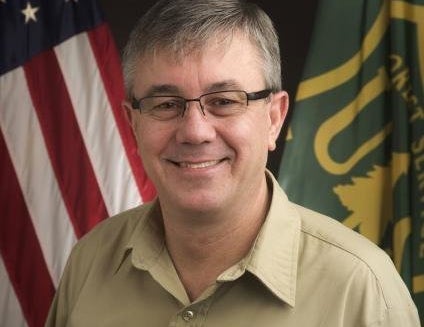 Tony Tooke, the chief of the U.S. Forest Service, has resigned amid reports of widespread sexual misconduct throughout the agency, including recent allegations against Tooke himself.
He announced his immediate retirement in an email to Forest Service employees on Wednesday just days after PBS "NewsHour" published a sweeping investigation about the "boys' club" culture within the service. "NewsHour" spoke to 34 women who work for the agency in 13 states, many of whom detailed a workplace hostile to female employees who were often retaliated against when they reported harassment.
Some said they were raped and also faced retaliation when they reported the assaults.
"Many of you have seen the news reports which included the stories from women who told of their experiences with sexual harassment in the Forest Service. I admire their courage," Tooke wrote in his departure email. "We are in a moment at the Forest Service when we have a tremendous opportunity to mold a bright and successful future in delivering our mission. To seize this moment, however, the right leadership must be in place to create an atmosphere in which employees can perform their very best work."
PBS noted that during its reporting it uncovered claims that Tooke had engaged in relationships with subordinates before his tenure as chief. The Agriculture Department said last week it had hired an independent investigator to conduct a "thorough review" of his behavior.
"We take very seriously the responsibility to promote a safe, respectful and rewarding work environment for all employees," Babete Anderson, a Forest Service press officer, told PBS at the time.
Tooke, a 38-year veteran of the Forest Service, was appointed chief by Agriculture Secretary Sonny Perdue last August. In a statement late Wednesday, Perdue thanked the chief for his service but noted that, "in order to effectively lead any organization, you must have the moral authority to inspire its members."
"The Forest Service is filled with dedicated employees from across this nation who devote their lives to promoting healthy and productive forests for the benefit of taxpayers and our environment," Perdue said. "Chief Tooke has determined that it is best for the Forest Service, its future, and its employees that he step aside."