In a recent survey of older skiers, the majority perceived themselves to be 20 years younger than their average age of 66. This isn't to suggest that you take up skiing to feel younger, but who knows? Senior skiers I know have a passion for the sport, and it extends to other areas of their lives -- Valentine's Day included!
With that in mind, here are some Valentine's gifts that might feed the passion for your partner and for playing in the snow.
Romantic Getaways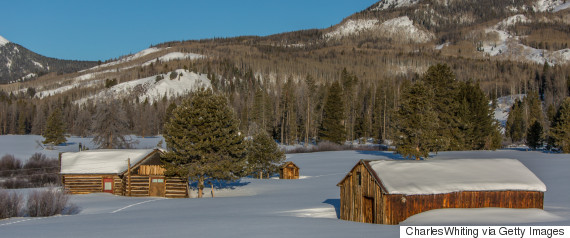 For older skiers who want to kick back in the luxury of a private home, Airbnb has a range of offerings from a 5-bedroom log cabin in Tahoe City, California, that accommodates 10 and boasts a game room, gourmet kitchen, and hot tub ($680 per night) to a 7-bedroom ski in/ski out beauty that accommodates 16 or more in Steamboat, Colorado ($2000 per night). A terrific alternative to the local lodging bureau!
https://www.airbnb.com/wishlists/mountain-escapes-and-luxury-getaways
The Perfect Pair
Foot discomfort is one reason older skiers retire to the beach. It's fine to purchase ski boots off-the-shelf, as long as feet aren't fickle and the fitter has been properly trained in a program such as the one offered by Masterfit University. (You'll know by the certificate in the store.) Surprisingly, truly custom-made boots don't cost that much more than quality off-the-shelf boots. DaleBoot actually molds the foot area to the shape of the foot. Then they attach a variety of components to build a boot that functions beautifully and keeps the most difficult feet comfortable throughout the day. DaleBoot fitters in North America can be found at http://www.daleboot.com/stores-northamerica.html. The finished product, custom formed to each foot: $795.
Ski in Comfort
Merino wool ski socks are an affordable luxury for skiers of all ages. But the older set will appreciate their natural ability to repel bacteria and odor. The Darn Tough ultra-light over-the-calf ski sock is seamless, which translates to greater in- boot comfort. They're made in Vermont and guaranteed for life. Company policy is to replace any returned sock. At retail or online: $23. http://darntough.com
Slipping into Pure Pleasure
This Austrian-made, natural boiled wool closed heel clog is perfect for ladies serious about après ski. Its shaped footbed provides instant comfort following a day in boots. The slip-resistant tread makes it suitable for walking on slippery surfaces, essential for older bodies. Those things aside, the Giesswein Vent looks great, especially in red. A very, very nice Valentine's surprise. At retail or online: $134. https://www.giesswein-usa.com/product/womens/lodge-shoe/vent
Nice for the Noggin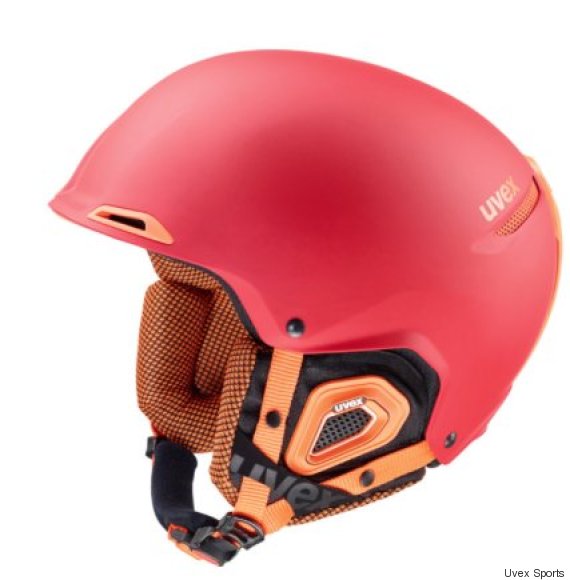 Many older skiers have not upgraded from hat to helmet. A well-fitting helmet is comfortable, warm and essential to providing protection against head injury. Until the introduction of the Uvex JAKK+ ski helmet, shoppers needed to try on numerous helmet options until finding the best fit. This helmet utilizes a unique octopus-inspired technology that fits every noggin regardless of shape or size. In red-orange it's a perfect and thoughtful Valentine's. Uvex JAKK+ ski helmet. Retail or online: $220. http://www.uvex-sports.us/wintersports/ski-helmets/uvex-jakk-red-orange-mat-us/
Keeping it Hot
Hot coffee on the way to the mountain or hot soup on the way up the lift is a little luxury everyone can enjoy. It's even better when delivered in a Valentine-colored, stainless steel vacuum bottle designed for easier gripping by older hands. Japanese manufacturer Zojirushi makes a 16 oz. Cherry Red Travel Mug that keeps the contents piping hot (or icy cold). $37.20 online. http://www.amazon.com/dp/B01077GI06/ref=twister_B017IAFX9C?_encoding=UTF8&psc=1
Gourmet Jerky
I have never tasted a more delicious or satisfying jerky than Epic. It's made from all natural ingredients -- grain fed beef and bison, pork, free-range chicken, and turkey. All are paleo and gluten-free. Packaging is gift-pretty. This Valentine is available at gourmet markets and outdoor retailers. Prices range from $2.49 to $6.99. https://epicbar.com
Love Those Little Eggs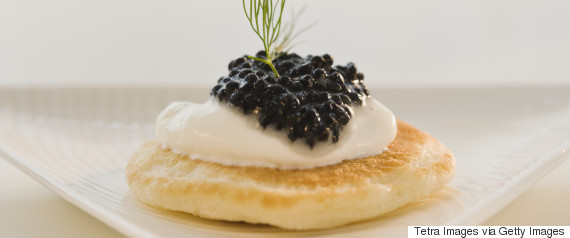 Forget the candy. For those with more sophisticated palates, give a selection of domestic caviars. A delightful and reasonably priced selection is available from Khavyar, the young US company specializing in sustainable farmed roe. Try the Sturgeon Hackleback ($42 per oz.). Harvested from the waters of Illinois and Kentucky, it pairs well with bourbon. Available online: http://www.khavyar.com
Skiing Stuff
Other than cold, the big complaint about skiing is stuff, lots of stuff. Changing your choice of underwear may not make much of a dent, but ExOfficio undies are ideal for older skiers who want to minimize. They breathe, wick, resist odor and dry in a few hours (faster in higher elevations). Wear one pair, pack two. A highly practical Valentine's gift for men and women. Available online and in specialty travel and outdoor stores. $22 - $32. http://www.exofficio.com/collection/sport-mesh
PHOTO GALLERY
More Boomers Are Sacrificing Retirement