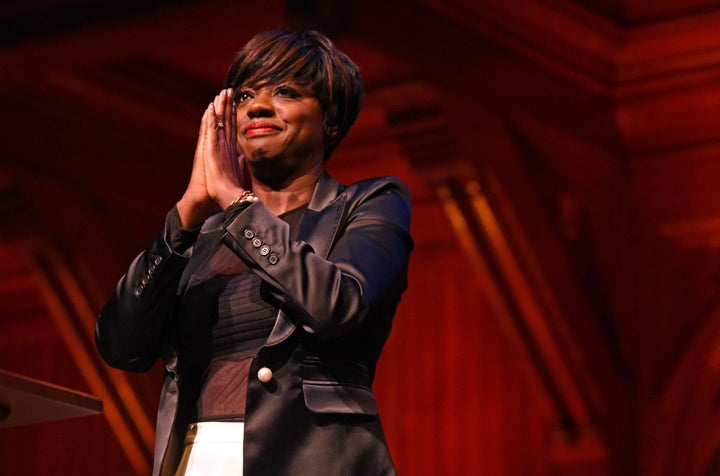 Viola Davis is just murdering the 2017 awards season. 
Less than a week after receiving an Academy Award for Best Supporting Actress, Davis was recognized as Harvard's Artist of The Year on Saturday during the university's Cultural Rhythms festival. 
"Oh, my God, these beautiful singers and dancers," Davis said, referring to the performance acts that preceded her speech. "I'm like, 'Who is this Viola Davis?' You guys are awesome."
The actress then went on to talk about the sensitive yet invaluable nature of acting. 
"It's a very sacred place, the stage and the screen," Davis said. "Because really, at the end of the day, even what I do as an artist, when I channel characters and people and their stories, and those moments in their lives that we sometimes hide, that we feel like is just our mess, our shame." 
"I want people to be seen," she continued. "I want them to feel less alone ... Your job as an audience is to bear witness. To come open and willing to transform."
Watch Davis' speech below:
BEFORE YOU GO
PHOTO GALLERY
Viola Davis' Style Evolution