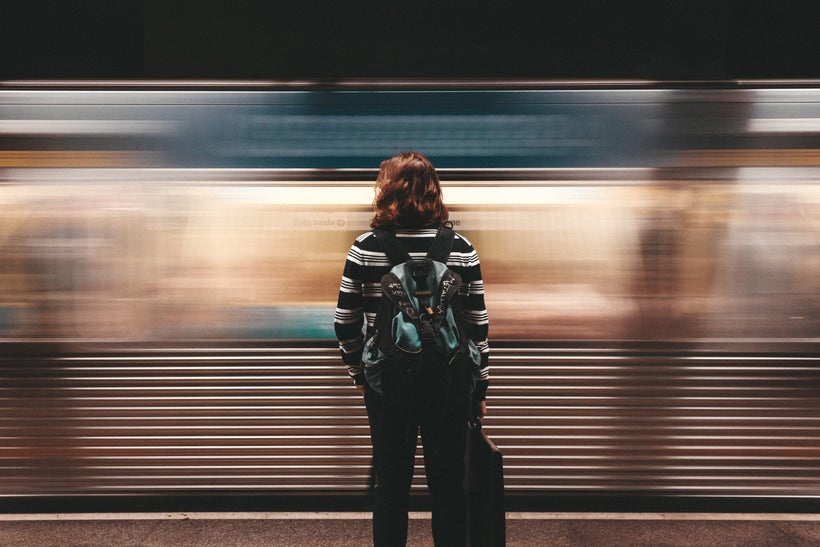 This is the third installment of a four-part series on helping you navigate away from common mistakes made when launching an email marketing program. In this segment, you'll learn how to avoid creating and sending emails that are not memorable or engaging for your audience. For even more tips, and inspiration on easy email design, what to write and what to send, check out The Ultimate Guide to Email Marketing.
Assuming you've read part one and part two, by now you're confident in the purpose of your email marketing program and how you're going to effectively build an audience with quality subscribers. Congrats, you're on a roll.
Now your focus is on creating and sending the most relevant and engaging emails possible. But wait! The rush and excitement with hitting send can become addictive. It can also do more harm than good when it comes to building an engaged audience. Particularly, it's easy (and seemingly satisfying) to send an email 'blast' to your audience thinking that you're providing value.
From this point forward, let's not ever be satisfied with "blasting" anything to your audience.
Part three will provide insight on common mistakes that will cause you to create and send the most lifeless, useless and valueless emails to your most valuable asset: your email audience.
Part Three: Creating and Sending Value
Whether you've amassed 50, 500 or 5,000 email subscribers, your mentality should be about creating the most value for them. When you keep a 'customer first' mindset, you will be successful in avoiding the following mistakes that occur when creating and sending emails.
Mistake #1: Not setting up an automated welcome email
It is considered the most important email when growing an audience. Not having one is putting your subscriber relationship in jeopardy before you've even had a chance to make a first impression.
Create your welcome email (the first email received by anyone who signs up to your list via a form or link) to provide transparent, valuable information about the expectations you intend to set with your readers.
It could include a simple thank you, a quick story on why you started the email series, a special product or service offer, or a simple reminder on what, and when, they'll be receiving future content from you.
Mistake #2: Not segmenting emails
With a welcome email in place, you now have to think about ways to send more relevant emails via segmenting or an automated series. Segmentation can be an overwhelming strategy to think about, but there are some easy ways to get started based on easily accessible data in your email marketing platform or based on what you captured in your sign up form.
For instance, craft and send messages based on activity. Subscribers who clicked on links in an email should continue to get more progressive content. While those who did not click certain links, should recieve content focused on the value tied to the action you want them to take (e.g. download content or make a purchase).
You could also provide content specific to an identified experience level (e.g. novice vs. expert tips). Or, send a message to segments based on how they signed up for your list. A message to someone you met in person, at an event, could be written differently than a message to a person who signed up via a link from your Facebook page.
Mistake #3: Overlooking personalization
Don't send your email from a company domain. Keep it personal and use your name or a real person in your company as your 'from' address (e.g. use 'Erik from AWeber' instead of 'Help' or 'no-reply').
Also, go beyond the subject line when making mention of your subscriber's name. Use the [firstname] prompt at the midway point of your message. When someone sees their name (even if they're skimming your email), it brings their attention back to the value you're providing them and why they're on your email list in the first place.
Mistake #4: Ignoring the mobile experience
When the experience of viewing your content is not easy, nor user-friendly, you'll lose the interest of your subscribers in no time. However, many email marketing service providers do provide you with mobile-ready templates to use when building and sending messages.
Mistake #5: Sending email monologues
Don't get caught up in writing emails that are consistently just pushing information, updates, or calls to action. Remember that your email tone and content should be written as if you were speaking to just one person.
Show that you recognize this and that you want to create a meaningful dialogue. Take the opportunity to engage them. It doesn't have to be every email, but it should be a part of any email series that you're sending, whether it's three or thirty emails.
Asking your subscribers to 'hit reply' and provide you feedback can support more dialogue and it sends a signal to inboxes that you're sending engaging emails. Ask readers to reply with their biggest challenge, a reason why they decided to make a purchase or sign up to receive your messages. The point is to entice them with something relevant to your business and something that you can use to improve the overall subscriber experience.
The final part of this series will focus on ways to avoid "analysis paralysis" when it comes to measuring the success of your email program. Which metrics should, or shouldn't, you obsess over?
This post is hosted on the Huffington Post's Contributor platform. Contributors control their own work and post freely to our site. If you need to flag this entry as abusive,
send us an email
.