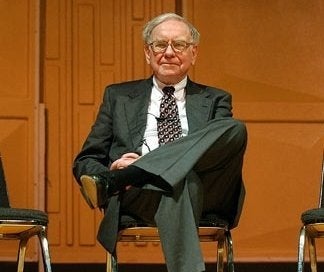 Warren Buffett is the richest man on the planet.
Riding the surging price of Berkshire Hathaway (nyse: BRKA - news - people ) stock, America's most beloved investor has seen his fortune swell to an estimated $62 billion, up $10 billion from a year ago. That massive pile of scratch puts him ahead of Microsoft (nasdaq: MSFT - news - people ) co-founder Bill Gates, who was the richest man in the world for 13 straight years.
Gates is now worth $58 billion and is ranked third in the world. He is up $2 billion from a year ago, but would have been perhaps as rich--or richer--than Buffett had Microsoft not made an unsolicited bid for Yahoo! (nasdaq: YHOO - news - people ) at the beginning of February.