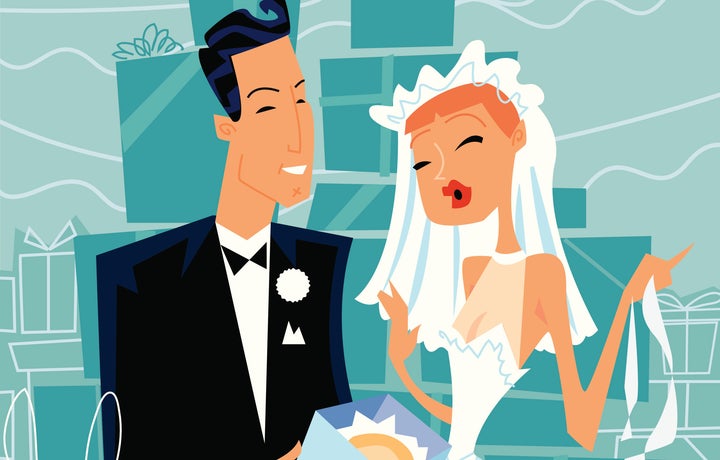 The rules of wedding etiquette are constantly changing, making it difficult for modern brides, grooms and guests to find up-to-date and correct information. That's why we launched #MannersMondays, a series in which we ask our followers on Twitter and Facebook to submit their most burning etiquette-related questions. Then, with the help of our team of etiquette experts, we get you the right answers to your biggest Big Day dilemmas. Check out this week's question below!
"Should you write a thank-you note to people who attended but didn't give a wedding gift? What if they brought a card?" - Leslie K. 
Amber Harrison -- Wedding Papers Divas' resident etiquette expert -- is here to help us answer this week's question. Here's what she had to say:
I applaud you for being so conscientious about your thank-you notes! You should absolutely take the time to thank all of your wedding guests – even if they did not bring a gift. Thank them for attending and helping you celebrate such an important occasion. You could mention a special moment you shared on the big day, or if they penned a thoughtful card you could let them know how meaningful it was to you. Write on!
You can submit your wedding etiquette questions via Facebook or tweet them to us @HuffPostWedding with the hashtag #MannersMondays.
PHOTO GALLERY
Wedding Etiquette Rules You Can Break