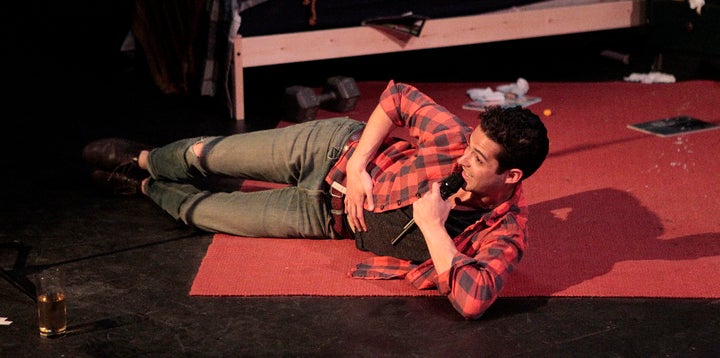 There are two types of people in this world: people who would like to go on a date with Wells Adams, and fools.
On last night's episode of "The Bachelorette," our fair hipster radio DJ was cruelly ripped from our TV screens. He finally got a one-on-one date with JoJo, a chance to slide half-nude around a suspended shallow pool with her, a first kiss -- it was enough screen time to raise our collective swoon levels from "I'm feeling faint" to "grab the smelling salts, I'll be unconscious on the chaise lounge over here." Then, far more quickly than he'd blossomed in front of our eyes, he was gone. 
"Today I had to face the reality that you are an incredible human being, but I don't know if you are the person that I will spend the rest of my life with," said Jojo as the sound of a thousand fingers frantically tweeting got louder and louder.
JoJo's pained goodbye to Wells solidified for viewers the kind of man she's looking for: a confident, cocky, muscular, stoic sort who offers more smoldering desire than playful banter. That's fine! (After all, we are first and foremost #TeamJojo.) But Wells' departure seemed to reflect a trend on "The Bachelorette," as the Andis and Kaitlyns of the world opt for the all-American quarterback bro instead of the sensitive modern man.
Ultimately, what makes Wells so appealing to the masses of slightly cynical coastal viewers who spend two hours every Monday night on Twitter -- during his exit, "Wells" actually started trending -- is that he seems so damn "normal." He's the guy you went to journalism school with who you actually wanted to date, and maybe even had a chance to! Wells actually majored in broadcast journalism in college! He loves dogs and tacos! He's terrible at contrived physical activity that takes place in 100-degree weather! He looks like a really amazing, cuddly hugger, based on the few times we've seen him hug JoJo!
Wells actually seems to understand the realities of a long-term relationship. "We were very similar people. At the end it seemed like we were just best friends living together," he said of his ex-girlfriend. "We just need[ed] to kind of go our separate ways."
JoJo was taken aback by Wells' openness about having been in a relationship where love fizzled, but that awareness is the first step to being a good partner who proactively works on a romance to make it strong on every level instead of being driven by unquenchable lust. After years of intimacy and friendship and love, sometimes -- or, often -- that "spark" Jojo is seeking truly does fade. That's life.
Wells' only fatal flaw is that he's not super into pizza, but maybe that means he'd let his date have the whole pie! OK, and he would never get a cat, no matter how much you love waking up to a loving kitty nuzzling your face. Dog-lovers, you can have him. [Editor's note: Only Claire is attached to cats.]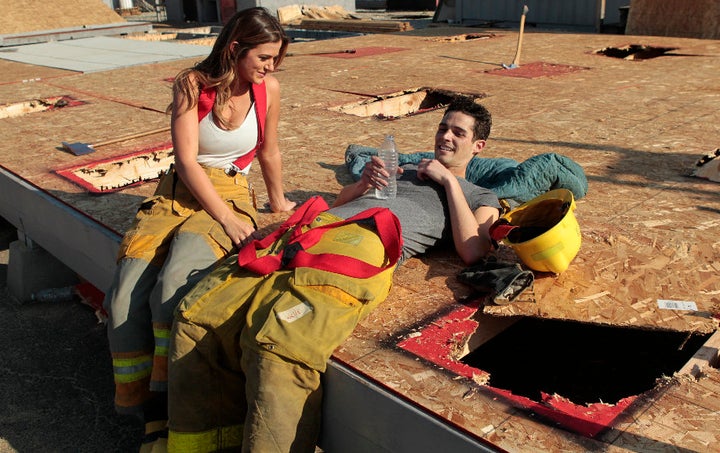 For all that JoJo emphasized the importance of vulnerability and openness this season, it's brave-faced, macho dudes who appeal to her. For women like us -- neurotic, excessively feminist ladies who watch "The Bachelor" in large part to dissect gender norms -- men who seem emotionally literate and sensitive are the idealized unicorn of reality TV dating. There's not much left to choose from this season, but Wells was a rare, beautiful exemplar. Without seeming self-loathing or self-pitying, he allowed us to see his insecurity about JoJo's feelings and his relief when she seemed to be opening up to him. When he flashed a smile, it looked boyish and warm rather than smug. He had things to say. He seemed like someone who would be your best friend as well as your boyfriend, in the best possible way.
Are we projecting our romantic dreams and values all over Wells, a man who, to be honest, we know very little about? Yes. Duh. That's what "The Bachelorette" is all about. But for once, to see a guy who actually represents our boy-next-door cute-nerd crushes on the most gender-normative dating show ever, that feels like a tiny win.
Do people love "The Bachelor," "The Bachelorette" and "Bachelor in Paradise," or do they love to hate these shows? It's unclear. But here at "Here to Make Friends," we both love and love to hate them -- and we love to snarkily dissect each episode in vivid detail. Podcast edited by Nick Offenberg.
BEFORE YOU GO
PHOTO GALLERY
Tweets About "The Bachelorette" Season 12, Episode 6