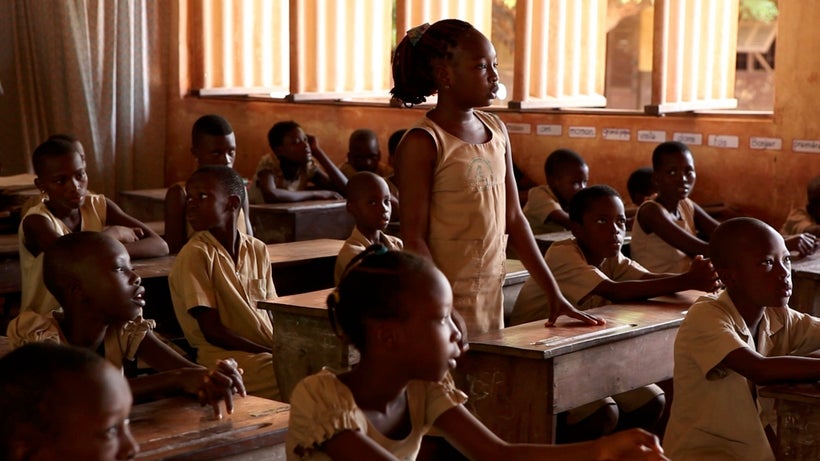 In America, we are far removed from the horrors of decimating tropical diseases such as malaria. However, not all the world is as blessed as we. In many equatorial countries, disease is a part of daily life and a general distrust of corrupt governments by citizens makes offering healthcare a difficult undertaking.
According to the World Health Organization's 2015 World Malaria Report, there were 214 million new cases of malaria worldwide with the African region accounting for 88% of these cases. The report also estimated 438,000 malaria deaths worldwide with 90% of these deaths also occurring in the Africa region. The Center for Disease Control and Prevention stated that Africa is more susceptible than other regions because "scarce resources and socio-economic instability have hindered efficient malaria control activities." Malaria is both preventable and curable which is what makes these statistics all the more harrowing.
While there has been a decline in malaria mortality rates since 2000, it is still an ever-present problem that is not going away. Despite these odds, the tenacity of the human spirit remains resolute in its confrontation with a disease that many people of the world have forgotten about. The "Kids Against Malaria" campaign was initially conceived by award winning environmentalist, educator and filmmaker Sarah DuPont and uses music to share two things that are necessary to end malaria: awareness and education.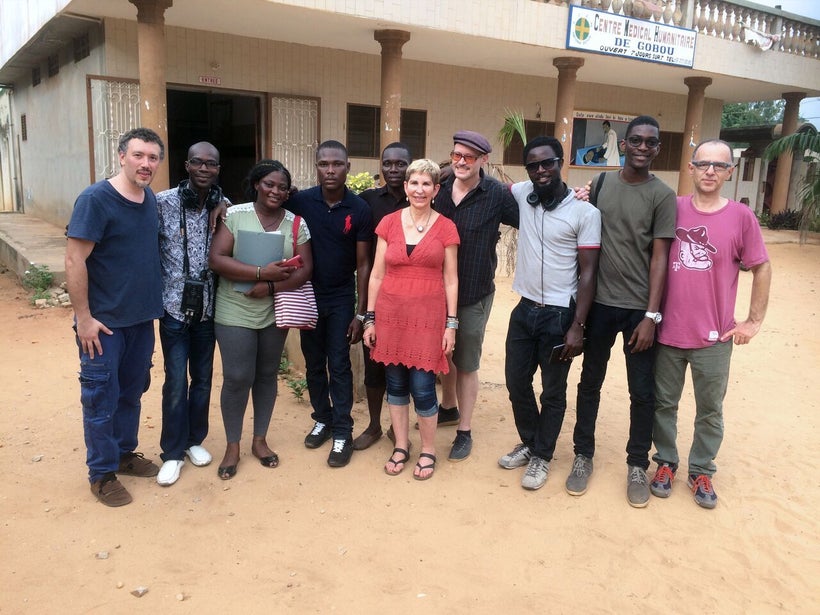 The movement began with a song written by teacher Sim D'Souza and his students at an elementary school in Benin, West Africa called The International Center for Art & Music in Ouidah (more commonly known by its French acronym CIAMO). D'Souza believes that music empowers these children intellectually and is an indispensable necessity to their community. Founded in 2010, CIAMO was built in the coastal village of Ouidah and sits beneath the shade of giant Iroko trees which can live up to 500 years and are believed to possess supernatural properties by many West Africans. Imbued by the magic of the trees and the sea, CIAMO was founded by DuPont and her long-time friend and humanitarian, Gigi Hancock, who is the wife of legendary jazz musician Herbie Hancock.
The free, community based school now has 500 students and is flourishing under the guidance of an amalgamation of musicians, artists, Peace Corps volunteers, filmmakers and diplomats. For kids between ages 5-12 there is a daily after school program that is run by Dah Kidjo who is the brother of Beninese Grammy winning singer-songwriter, musical icon and activist, Angélique's Kidjo. CIAMO is teaching children the impact of arts and culture and how important it is to nurture these gifts, for their voices can reach much farther when sung together over a melody.
Utilizing their talented staff of musicians and bright-eyed students, "Kids Against Malaria" was born as a way to bring attention to the school as well as awareness to malaria. The song began traveling across Africa and beyond until it reached musician and filmmaker Jon Fine whose documentary work includes Herbie Hancock: Possibilities and Bill Wither's Still Bill. Being immensely moved by the kid's song, Fine realized the progress that "Kids Against Malaria" could make when used as a vessel for increasing awareness around the prevention and treatment of malaria. Co-producing the project with DuPont, they set off on a sonic adventure to smite this microscopic adversary.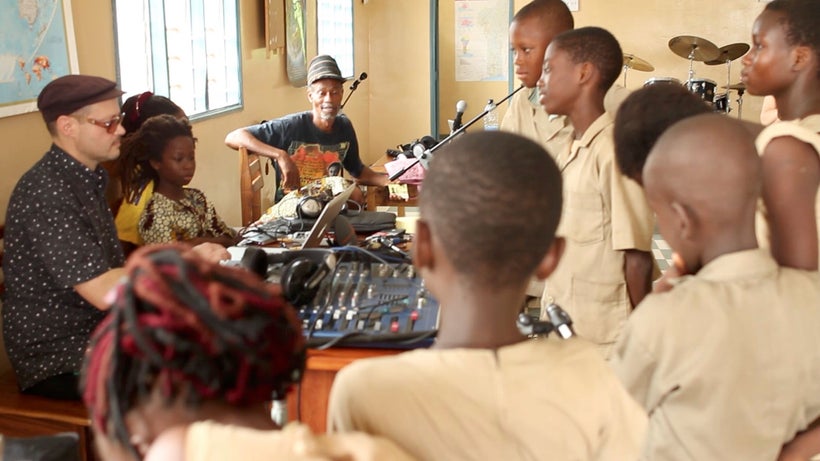 Fine enlisted the talents of Martín Perna, members of afrobeat band Antibalas, Logozo, Gangbe Brass and Angélique Kidjo to play together with CIAMO on the song. The finished product was a polished rendition of the original that quickly took on a life of its own. Artists, communities, filmmakers and organizations came together in support of "Kids Against Malaria," a multi-language musical project that shows the importance of art and music education in third world countries. It is often the quietest voices that need the most help and through music, these children whose voices would otherwise remain silent within this loud world, were given a chance to be heard.
The video was filmed in both New York and Benin with support from the US Embassy in Benin, UNICEF, The President's Malaria Initiative, USAID, Peace Corps, the CDC, the UN Foundation and Harvard University. "Sarah [DuPont] and I talked about ways to amplify the student's message," Fine says. "We refined and shaped the narrative of the video, designing a message that works on radio, TV and online. This message is urgent, despite fading from the headlines; we must keep the fight against malaria high on the international agenda. This is a disease that we can beat."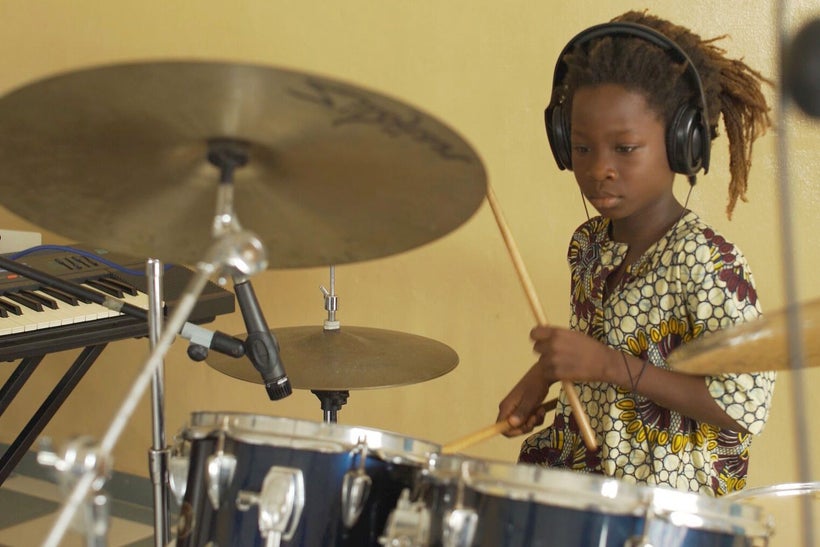 Pregnant women and children are the most susceptible to malaria with 1,200 children dying per day from the disease worldwide. "Kids Against Malaria" is sung by those who are directly affected. They are singing to save themselves as well as the future of their country. "I am a great believer in music as being the ultimate weapon to break silence and to move things forward," says Angélique Kidjo. "You hear the joy the children have in singing this song. It is about time we really tackle the eradiction of malaria in this world."
Can a song truly end malaria? The children at CIAMO believe it can but the song alone is not the answer. "Kids Against Malaria" is just the beginning, it is the herald calling for the world to hearken. Something as simple as always sleeping with a mosquito net can significantly decrease new malaria cases and yet many are still either unaware of this fact or unable to provide themselves and their families with these nets. "Kids Against Malaria" is opening up a dialogue between West Africa and the world with the hopes that open dialogues will lead to open hearts. There are many incurable ailments that plague our planet but malaria is not one of them.
GET INVOLVED. SHARE THESE VIDEOS AND VISIT THESE SITES.
The making of "Kids Against Malaria"
This post was published on the now-closed HuffPost Contributor platform. Contributors control their own work and posted freely to our site. If you need to flag this entry as abusive,
send us an email
.