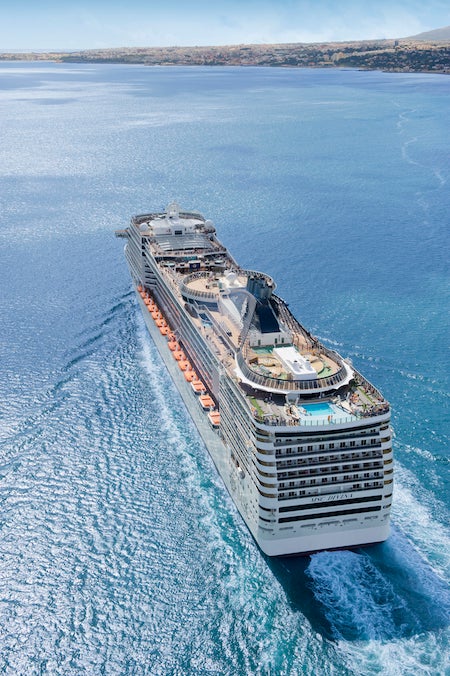 I'm ready for a vacation.
When my children were young I used to say vacations were too much work. It was easier to stay home. After researching and booking reservations and transportation and scoping out entertainment for everyone, packing my bags and my children's bags, making arrangements for the dog, coordinating coverage with colleagues at work, paying top dollar for the sunscreen I forgot…really? A vacation?
And now that my children are grown and I'm three years into a healthy lifestyle that includes weekly meal prep and daily exercise, whenever I start to think about and plan a vacation, I'm stressing over how complicated it will be to take my fitness and clean eating regimen with me.
Sorry, I put too much effort into this, and my body doesn't bounce back from debauchery like it used to.
What I'm really craving is a vacation that doesn't sabotage my fitness goals or one that might even promote or focus on healthy living.
Thankfully, I'm not alone.
Health tourism is big business, according to the Global Wellness Institute, which reports the industry is experiencing a growth rate twice as fast as overall tourism with revenues hitting $3.7 trillion in 2015.
What about the midnight buffet and eating, eating, and more eating? Wait, sorry, eating, eating, drinking, and more eating?
I called Weight Watchers to see what's up with this idea. I've been on a cruise or two, and full disclosure, if it floats, I'm interested. So I know about the cruise lifestyle.
"We're creating a safe place for people to enjoy a vacation, and we're doing it in a space that is hospitable to what we're trying to do overall," according to Ryan Nathan, the Weight Watchers vice president who's responsible for spearheading Weight Watchers' partnership with MSC Cruises.
"A cruise is a fantastic platform for Weight Watchers' Beyond the Scale program," said Nathan, who's also a Weight Watchers member and an Ironman triathlete. While Weight Watchers may be centered on food, Nathan said, Beyond the Scale incorporates fitness and overall mental well being and the role of how your attitude and how you feel may impact your weight loss journey.
Weight Watchers, which was founded in 1963 by the late Jean Nidetch, has about 1.1 million active meeting subscribers who could attend about 32,000 Weight Watchers meetings around the world. In December 2016, Oprah Winfrey, Weight Watchers member, board member, and investor, kicked off the company's "Live Fully" campaign, which expands Beyond the Scale, focusing on helping people enjoy what they love, including food, people, and experiences and the energy that comes with good health, Nathan said.
"We thought the cruise would be a great way to engage members in a new way in a new environment."
Nathan's always been a fan of cruising. He said when Weight Watchers was looking at research for Beyond the Scale, he worked with Ship Shape Vacations to develop a cruise program that would bring to life the broader health and wellness platform, including physical fitness.
What can you expect on the May 2017 pilot cruise?
Weight Watchers isn't taking over the entire ship, but Weight Watchers cruise participants will have the opportunity to enjoy an agenda full of workshops, cooking classes, seminars, yoga, exercise, and shore excursions that are geared toward a broader health and wellness lifestyle. Nathan said yoga instructor Chandrakant Hiester, personal trainer/recovery specialist Larry Krug, and licensed nutritionist and noted holistic chef Jane Stanchich will be onboard to conduct lectures, seminars, and workshops on the topics of eating healthier, moving more, and shifting your mindset. Sample topics include "Laughter Therapy for Body and Soul" and "The Art of Taking Risks, Living Bold, and Being Free."
There will be a section of the ship's buffet where anyone can have Weight Watchers pointed items, but in the dining room, Weight Watchers will have its own seating where people registered on the Weight Watchers cruise can order off the regular menu or choose from Weight Watchers dishes. Weight Watchers cruise participants will also get cheat sheets to help them navigate the buffets, including breakfast, with helpful tips on what items to build your omelet or what happens to your points for the rest of the day if you decide to have a chocolate croissant, for example.
For the inaugural cruise, Gary Foster, psychologist, obesity investigator, and behavior change expert as well as chief scientific officer at Weight Watchers International, will join guests onboard to deliver remarks on the evolution of the Weight Watchers Beyond the Scale program since its launch in December 2015. He will also touch on the latest insights and science around weight management.
Other than that, those registered with the Weight Watchers cruise will be able to participate in all of the activities and amenities you would find on any cruise, including spa treatments and entertainment. You don't need to be a member of Weight Watchers to register for the cruise.
"I'm most looking forward to the points-friendly meal options," said Lisa Zoelch, a Weight Watchers leader in Erie, Colorado, who signed up for the cruise with a member. "But I'm also excited by the focus on fitness." Zoelch joined Weight Watchers 20 years ago when she decided once and for all to get her weight under control. When she retired in 2014, she signed on to be a leader.
Zoelch, a Zumba-class enthusiast, plans to do a lot of walking on the ship and to use the elliptical machine in the ship's fitness center, but what she's most looking forward to is dancing onboard.
Zoelch said she's a fan of cruising but typically doesn't always have a positive outcome when the vacation is over in terms of her weight.
In fact Nathan said while some Weight Watchers members already have experience cruising, the Weight Watchers cruise might have special appeal for individuals who've never been on a cruise, possibly because of the challenge of the unlimited food.
The whole point of Weight Watchers is to avoid depriving yourself of the things you enjoy and to learn how to keep your weight at a place that is comfortable for you, even on vacation, Nathan added.
"At the end of the day we are Weight Watchers," Nathan said. "The ultimate goal is health and wellness with a focus on weight, but it's not the only avenue and channel. We're getting people to move more, to feel better about themselves, and to have more self esteem."
Additional information on Weight Watchers programs can be found here.
This post was published on the now-closed HuffPost Contributor platform. Contributors control their own work and posted freely to our site. If you need to flag this entry as abusive,
send us an email
.