For some black Mormons, the lack of diversity in the church can make things awkward at times. In a video posted Tuesday on the Facebook page, LDS Living, two black Mormon authors offer a lesson in tact to their white co-religionists. 
Tamu Smith and Zandra Vranes, co-authors of Diary of Two Mad Black Mormons and creators of comedy duo Sistas in Zion, described some of the uncomfortable things black Mormons experience in church, from having people touch their hair to hearing people use slang in conversations with them.
A little tip from Smith: "Don't speak slang to me if that's not your native language."
Among their "don'ts" for interacting with black Mormons are: "Don't assume" things, including where they're from, what they like to do or who they know.
"All black people don't know each other. I cannot get Alex Boyé to speak at your farewell," Vranes said.
For those who are curious, though, the women say: "It's ok to talk about race."
"It's ok to ask me, 'Are you black or are you African American,'" Smith said. "I'm both. And I'm also Tamu."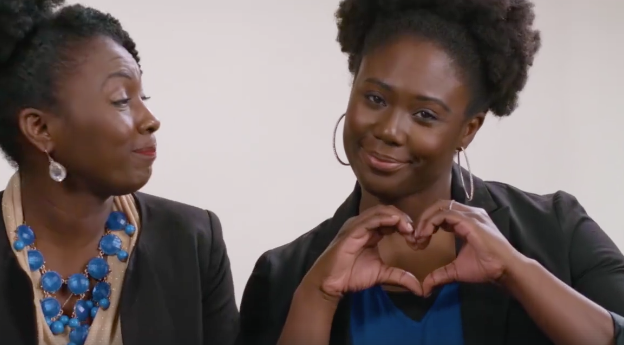 The light-hearted framing of the video hints at the Mormon church's complicated history with race. In 1852, church leader Brigham Young announced that men of African descent could no longer be ordained to the priesthood, which is an important milestone for male members of the church. Black men and women were banned from participating in other meaningful church practices until 1978.
Smith and Vranes suggest a path forward, though, in the form of open dialogue and greater honesty surrounding issues of race in the church.
"At church sometimes we say things like, 'I don't see color,' which is not true. But it is awkward," Smith said. "We understand that. We're going to have some awkward moments. But we're just going to ride this through, and we're going to get through this because we're all brothers and sisters and we're in this together."
BEFORE YOU GO
PHOTO GALLERY
Inside a Church of Jesus Christ of Latter-day Saints Temple