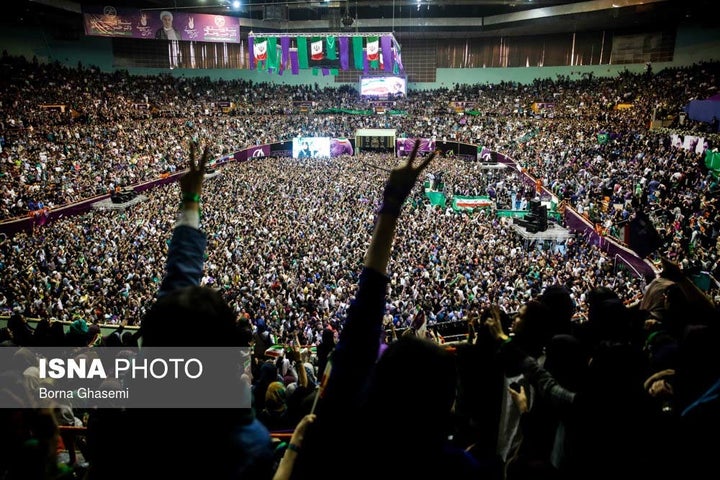 As a young Iranian student studying abroad, I first practiced my citizenship rights of voting in Iran's 2013 presidential elections in the United States of America. I drove up to the Washington D.C where there was a polling station, so I could vote for whom I believed to be the right candidate for Presidency in my country.
It was the first presidential elections after the disputed 2009 elections and Iran had no positive image on the international stage at the time. The former President Ahmadinejad was leaving office with terrible legacies for both Iranians living inside and outside of the country. Domestically, there were economic uncertainties, mind-blowing financial corruptions, and awful treatment of political dissidents. Internationally, Iran was isolated and perceived as a threat to world security for the administration's nuclear adventurism and harsh anti-Western rhetoric.
My Iranian and American friends questioned, criticized, even made fun of me for driving all the way to Washington D.C to participate in an election of a country that had such a hideous reputation both inside and outside of Iran. I was bombarded with questions like; "Does your vote even matter? Haven't you learned your lesson? Does it really matter who is the President in Iran? Aren't they all the same anyways? What about human rights, women's rights, and minority rights situation in Iran?"
Four years have now passed since those elections and the truth of the matter is that Iran is now in a completely different and relatively much better economic, political, and social position when compared to the previous administration. Regardless of this undeniable fact, I still hear the very same rhetoric all over again as Iran gets closer to its twelfth Presidential elections this week.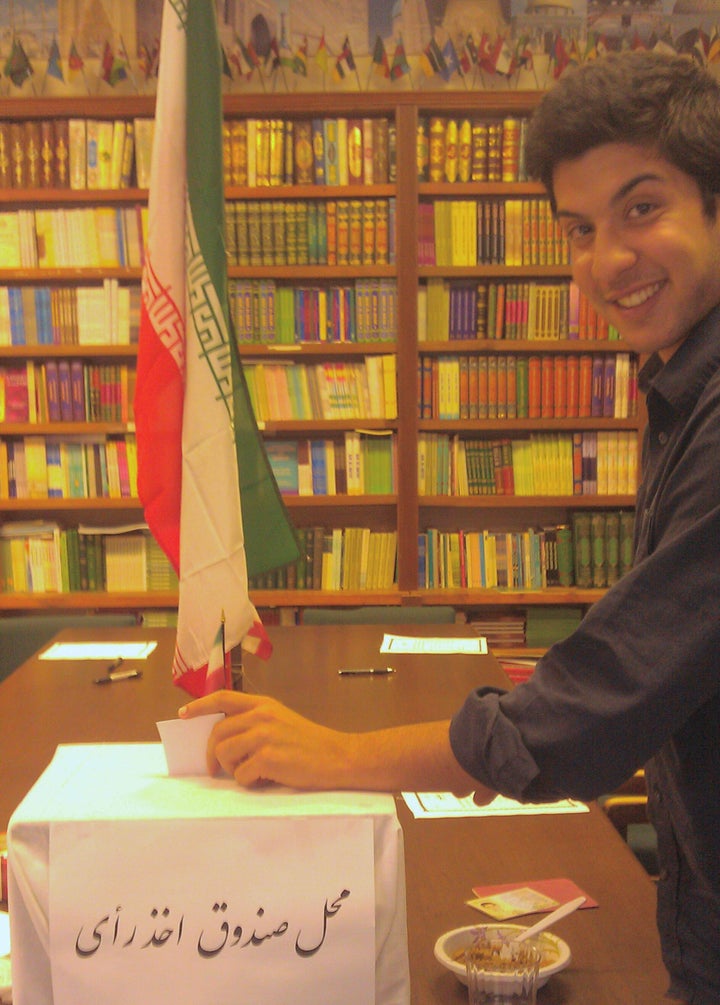 After six years of living in the West, I have come to realize that these kinds of questions mainly originate from two main factors; either because these groups of people (Iranians or non-Iranians) are disconnected from the constantly changing environment inside Iran or they are simply misinformed by incomplete information, which is often politically-motivated and designed by the opposition groups, hostile countries, and the Western media.
Consequently, the majority of the Western population do not have a comprehensive understanding of the importance of elections in Iran. Therefore, it would be worth it to hear an unheard perspective of a young member of the Iranian society who has studied, worked, and more importantly lived under different Presidencies in Iran.
Presidential Power Within the Islamic Republic
In Iran, the President is directly elected by the people for a four-year term, which could be extended to a second term in case of re-election (this cannot exceed two consecutive terms). The President holds the highest elected office in the bureaucratic structure of the Islamic Republic, but yet, remains subservient to the office of the Supreme Leader, who acts as the final arbiter on key domestic and foreign affairs including nuclear-related program, military, and national security.
Despite the Supreme Leader's superior political authority, the constitution still grants considerable power and autonomy to the President. For instance, the President heads the executive branch with responsibilities ranging from appointing and overseeing Vice Presidents, ministers, provincial governors, and ambassadors to planning and executing national budget and signing legislations and treaties with foreign entities. More importantly, the President sits on the Supreme National Security Council, which basically sets the country's security and defence policy.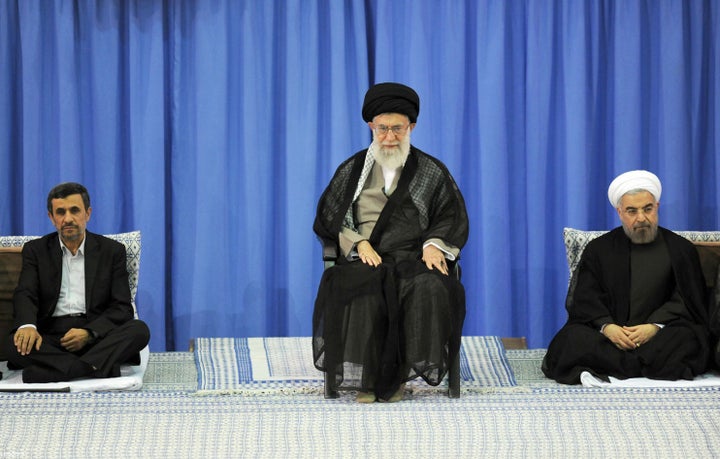 Therefore, the President has an extremely influential role in shaping both domestic and foreign policies in the highly centralized system of government in Iran. Indeed, this is the reason that each administration, regardless of the same direct and indirect constitutional limitations from the Supreme Leader and the Guardian Council, has an entirely various economic, political, and social legacies in the history of the Islamic Republic.
Why it Matters Who is the President: Ahmadinejad vs Rouhani
There are only a handful of candidates who can pass the Guardian Council's vetting process to officially run for Presidency. This is a mechanism used to ensure that the candidates' ideologies are aligned with the principal of the Islamic Republic. This has become one of fundamental arguments in the West that the President only has a symbolic role in the Islamic Republic as he has to represent a unipolar voice and a one-dimensional perspective of the establishment. However, a simple comparative study between the legacies of the current and the previous administration proves the complete opposite.
President Rouhani inherited a government that had the worst economic, political, social legacies in the history of Islamic Republic. When Rouhani took office in 2013, the inflation rate was at 44%, the economic growth was at -5.4%, and the value of currency was at half of what it was worth it in 2010. Iran was economically isolated by the comprehensive economic/financial sanction regime imposed by the U.S, the EU, the UN. Politically, Iran was listed under chapter 7 (Action with respect to threats to the peace, breaches of the peace, and acts of aggression) of the Security Council due to its nuclear adventurism and violation of the International Atomic Energy Agency's obligations. It is important to note that all the countries that had been previously added to this list were either collectively attacked or their governments were overthrown. Socially, there was unilateral dissatisfaction among the people, particularly the youth about the heavy crackdowns and limitations on political, women, and human rights activists in universities and the civil society as whole.
In the past four years, President Rouhani's administration resolved the long-standing nuclear issue, relieved the entire crippling nuclear-related sanctions, removed Iran from the chapter 7 of the Security Council while engaging more with the international community, stabilized Iran's economy, and greatly reduced the intensive and securitized environment for students, women and the press.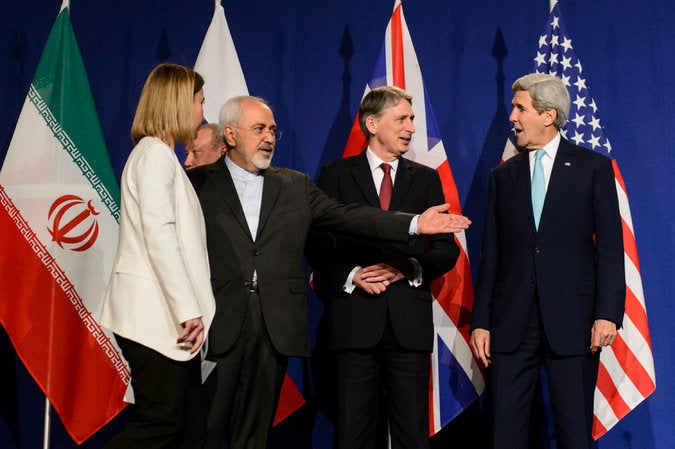 Since the implementation of the historical nuclear deal, Rouhani's government managed to bring down the inflation rate down to the single digit number of 9.5%, to stabilize the currency exchange, and to move from a recession, with negative annual economic growth rate, to a positive 7% economic growth rate. Internationally, there is a greater desire to engage with Iran on both economic and political level. Economically, this has allowed Iran to sign multi-billion contracts and trade deals with European, Asian, and even American partners to develop its timeworn industries and infrastructure. For instance, China and Iran have mapped out a plan to promote bilateral relations up to $600 billion over the next 10 years. Italy signed $20 billion deal with Iran in energy cooperation. The US and Iran, known as sworn enemies also signed a landmark Boeing deal, allowing Iran to buy more than 100 civil aircraft (estimated to be worth around $25 billion) for its civil aviation sector. Politically, the Great Britain restored full diplomatic relations with Iran; Italy and France both hosted President Rouhani in their capitals, and countries such as China, India, South Korea, Switzerland, and Italy sent their heads of state to visit Iran. More importantly, Iran is no longer conceived as security threat but a major regional player that is now invited to different talks to be part of the solution for cases like the Syrian crisis and the fight against extremism.
Domestically, Rouhani's government has pushed for more politically open Iran and has constantly criticized restrictions placed on political parties and opposition activists inside the country. After a decade of police-state atmosphere and repression, Iranian journalists, students, and activists finally could enjoy greater freedom for their civil activities under President Rouhani. Iranian newspapers can now cover and discuss issues once considered red-lines for the establishment. One simple example is that many political dissidents detained after the disputed elections like Saeed Laylaz, a well-known Iranian economist and Mohammad Ali Abtahi, the former Vice President have made their way into the press again. Saba Azarpeik, a prominent journalist working for a number of reformist publications said, "during Ahmadinejad's second term, editors had been encouraged to send drafts of their newspapers to the intelligence services, who could edit or delete stories, but "Today, no one sends advance copies; there are fewer taboos, fewer calls by the judiciary to explain our articles."
The situation is quite similar in university environments. In an interview I had with Ehsan Hamidi, a recent graduate and a former chairman of the Student Association of Culture and Politics at Amirkabir University, he claimed that; "the situation is not even comparable; I started my student activism with writing in one of the university's magazine, which I was censored and even threatened for ... We had no student organizations, student unions, and publications that could criticize the government's policies during Ahmadinejad's era. But when Rouhani became the President, not only we could write and express our opinions on different subjects in different publications, but we got permission to form three Reformist student organizations in which we felt secured to engage in all forms of political, economic, and social activities."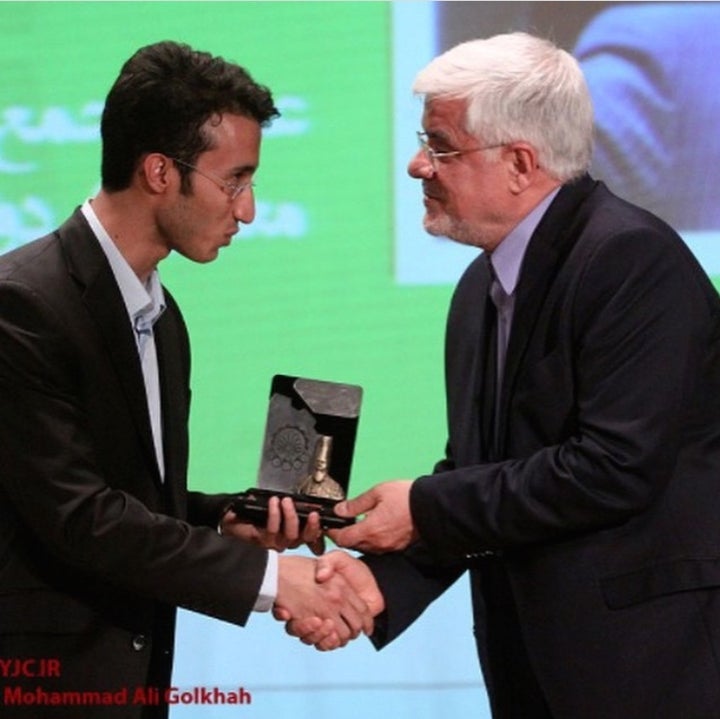 When it comes to human rights, Rouhani's government is by no means the champion. However, his administration has taken some positive and brave steps to improve the human rights situation Iran. The most important step was President Rouhani's implementation of the Citizen Rights Charter which, for the first time, officially recognizes the obligations of the Government of the Islamic Republic of Iran to provide the conditions for the right to life, human dignity, and justice for all Iranians, including those living outside the country, regardless of ethnicity, religious belief, age and gender. Another step was his political push to pass a bill in the parliament that eliminates the death penalty for non-violent drug offences, which indeed accounts for more than 75% of the hanging in Iran. Last but not least, President Rouhani has incorporated more women into his government; there are currently four women who hold cabinet positions at the rank of vice presidents in his administration. Other women have also been appointed as deputy minister level and secretary general level. Marzieh Afkham's appointment as the Spokesperson of the Foreign Ministry and later the first woman ambassador was among the major female appointments of the Rouhani government.
Let Iranians Practice and Strengthen Their Own Democracy
In less than a week, Iran will be holding the Presidential elections, which will determine whether hardline conservative political factions take over power and domestic and international tensions recommence; alternatively, whether the current moderate government retain power to continue mitigating of domestic tensions and re-integration of Iran into the global economy.
However, I, along with thousands of Iranians residing in Canada, will not be able to cast our ballots for the upcoming presidential election in this country. Despite great effort and number of requests from the members of Iranian-Canadian community to set up the polling stations in Canada, which was welcomed by Iran, Canada simply denied that request due to lack of diplomatic relations wit Iran.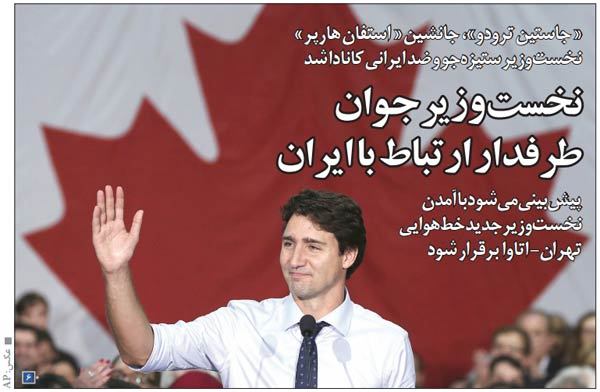 It is rather unsettling that a country like Canada that claims to promote democracy at home and abroad, put such obstacles in the way of Iranians who want to practice their basic citizenship rights outside of their country. Then again, I return to the same two arguments: that Canada, like other Western countries, does not have a clear understanding about the constantly changing environment inside Iran or they are simply misinformed with an incomplete information, which often is politically-motivated and designed by the opposition groups, hostile countries, and the mainstream media.
The reality is that there have always been more than 50% turnout in the Presidential elections regardless of all restraints, meaning that Iranians still have great faith in the President that represents them. Apart from that, the people rightly recognize that boycotting elections will not solve anything, but simply result in freeing up the playground for the hardliners to take over and form a uniform government. Moreover, we understand that there are no overnight solutions to our country's problems, just like we know that revolutionary and interventionist approach is detrimental and destructive to the country's political future. We want to protect and practice this limited democratic principles because democracy is not strengthened by complaining nor boycotting the democratic principals of the system; but rather, through the gradual reform that comes from within a politically and socially active civil society.
BEFORE YOU GO