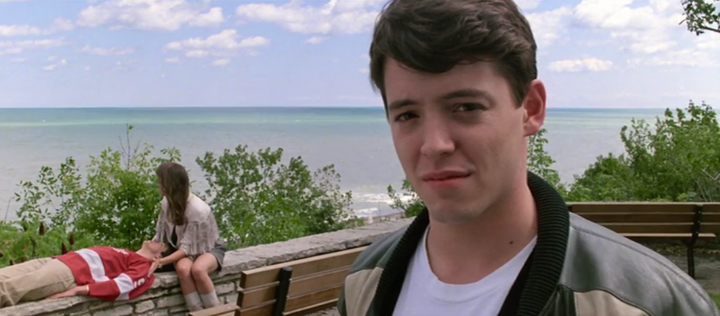 Netflix moves pretty fast. If you don't stop and look around once in a while, you could miss it.
April is a perfect example. The month is giving us plenty of new titles and originals to enjoy, but we're also losing some faves.
"House M.D."? The diagnosis isn't good.
"The Princess Bride"? It's inconceivable, but that's gone, too.
Either check them out while you can, or be left wondering whatever happened on "Ferris Bueller's Day Off."
April 1
"Ally McBeal" (Seasons 1 to 5)
"Angel" (Seasons 1 to 5)
"Better Off Ted" (Season 1)
"Barbershop 2: Back in Business"
"Bones" (Seasons 1 to 4)
"Buffy the Vampire Slayer" (Seasons 1 to 7)
"Chaplin"
"Dollhouse" (Season 1)
"Ferris Bueller's Day Off"
"Firefly"
"House M.D." (Seasons 1 to 8)
"Lie to Me" (Season 1)
"Menace II Society"
"Resident Evil: Extinction"
"Roswell" (Seasons 1 to 3)
"Snow Day"
"Stomp the Yard"
"Superman II"
"Superman III"
"Superman IV: The Quest for Peace Superman Returns"
"Superman: The Movie"
"The Agony and the Ecstasy"
"The Boys from Brazil"
"The Escapist"
"The Princess Bride"
"The Riches" (Seasons 1 to 2)
"The Usual Suspects"
"The X-Files" (Seasons 1 to 9)
"Vanilla Sky"
April 3
"Collateral Damage"
"The Circle"
April 7
"Legit" (Season 2)
"Wilfred" (Season 4)
April 9
April 10
"Legit" (Season 1)
"Flower Girl"
April 14
April 15
"A Fantastic Fear of Everything"
April 17
"American Dad!" (Season 6)
April 26
"The Nutty Professor 2: Facing the Fear"
April 30
"Under the Tuscan Sun"
"The Mirror"
"Born to Defense"
"The Defender"
BEFORE YOU GO