Richard Polsky's new book, "The Art Prophets: The Artists, Dealers, and Tastemakers Who Shook the Art World," which has just come out from Other Press, focuses on people with visionary abilities who, as he puts it, "snatched something out of the wind and conjured up a hurricane that redirected the art scene." In this entertaining book of essays, Polsky has profiled ten of these "prophets" and the movements they helped launch during the last 60 years or so.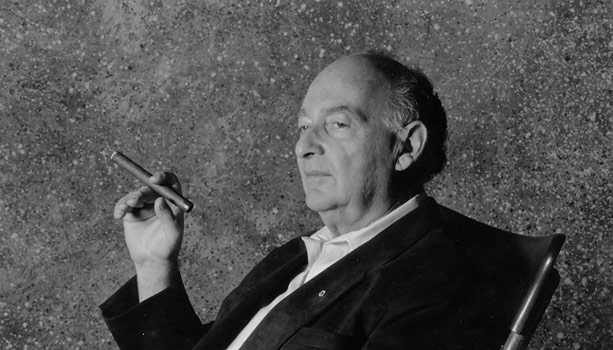 Pop Art dealer Ivan Karp is showcased in Richard Polsky's book "The Art Prophets." / Photo by Melanie Eve Barocas / Courtesy of OK Harris Gallery
An art dealer based in California and the author of "I Bought Andy Warhol" and "I Sold Andy Warhol (Too Soon)," Polsky has met many of those he writes about, and brings a wealth of professional experience to the task. Images of the artworks discussed would have enhanced the book, but Polsky's inside information and chatty tone make for a stimulating read. Plus, any author who gives equal due to legendary Pop Art dealer Ivan Karp and comic book genius Stan Lee gets ARTINFO's full attention. Here is our take on some of the essential qualities that can lead to art prophecy, as gleaned from the pages of Polsky's book.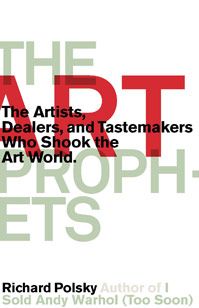 Courtesy of Bill Kane
According to Polsky, Jeffrey Fraenkel has a rare ability to communicate his love of photography to collectors, and his efforts helped to establish the photography market in the U.S. He became the first West Coast dealer for Richard Avedon, Diane Arbus, and Lee Friedlander. "When Fraenkel started out, it was beyond comprehension that a photograph would someday sell for $100,000, let alone $1 million," Polsky reminds us. "At the time he opened his gallery, a $5,000 purchase was considered a sale of substance."
Fraenkel got an early intimation of his keen eye in 1979 when he went to New York to bid on a trove of photos by the 19th-century photographer Carlton Watkins. Knowing that the rare find might launch a bidding war, he had acquired the financial support of an established dealer and was able to acquire the works for the then-outrageous price of $98,000. The next day, the New York Times published a story on the sale with the headline, "Spectacular Bidding Defeats the Met." The 24-year-old had beaten out the most prestigious museum in America.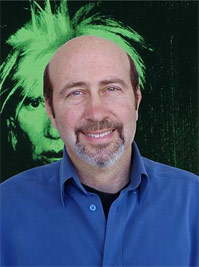 Author Richard Polsky / Courtesy of Bill Kane
As a fifteen-year-old in New York, Louis Meisel broke his curfew to spot Ab Ex painters like Willem de Kooning and Franz Kline hanging out at the Cedar Tavern, and, later, scored a thankless job supplying Mark Rothko with art paper. Thankless, that is, until the gruff Rothko ordered him to "take one of those!" as payment for his services -- "those" being his own paintings on paper.
Meisel ended up gravitating toward a very different kind of painting: painstakingly realistic canvases inspired by photography. When a critic named Gregory Battcock asked him, "What are we going to call these guys?" Meisel coined the term "Photorealists." Polsky describes Meisel as a maverick, dressing in blue jeans and cowboy boots at a time when dealers favored dark suits, and, most significantly, choosing to show nothing but Photorealist works in his gallery. He wrote three volumes on the movement, and is now working on a fourth, devoted to Photorealism in the digital age.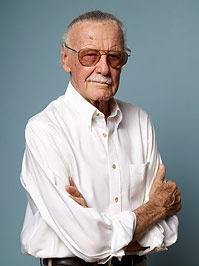 Comic book writer Stan Lee /Courtesy of Getty Images
Joshua Baer is "the man most responsible for transforming classic Navajo blankets and Mimbres pictorial pottery from crafts to fine art," Polsky writes. He realized that Native American objects had to be removed from cluttered bazaar-like shops in order to be taken seriously, so he displayed blankets like paintings and bowls like sculptures. And, in the realm of popular culture, Stan Lee had a vision that enabled comic books to grow beyond simple juvenile entertainment. For the first time, he had the artists develop the stories as they worked, instead of just following the writer's instructions with no room to improvise. This allowed for more original art, complex plots, and genuine characters who spoke to readers on an entirely different level.
When Tony Shafrazi took a can of spray-paint to Picasso's "Guernica" at MoMA in 1974, the gesture horrified many in the art world, but he was able to take advantage of the resulting notoriety in his career as an art dealer. He displayed a more understated (as well as legal) kind of showmanship when, together with Swiss dealer Bruno Bischofberger, he put on a show of collaborative paintings by Andy Warhol and Jean-Michel Basquiat in 1985. For the show, Shafrazi designed posters featuring the artists as boxers in the ring. The success of this show -- which Polsky sees as inaugurating a new era of dealers playing the role of curators -- means that Shafrazi's name continues to be closely associated with that of Basquiat, even though he only put on one solo Basquiat show during the artist's short life. According to art-world rumors, Shafrazi courted Basquiat but the Brooklyn-born artist was too repelled by his defacement of Picasso to sign on.
The way to acquire recognition for a new kind of art usually comes down to getting people to buy it, so money validates and drives a lot of what art prophets do. Virginia Dwan -- who is today largely forgotten -- was an exception: both prophet and patron for the Land Art movement, she used her personal wealth as an heiress to the 3M company fortune to buy land for Robert Smithson's "Spiral Jetty" and Michael Heizer's "Double Negative," and she also bankrolled Walter De Maria's "Lightning Field." Since it can't be sold in a gallery, it's hard to imagine that Land Art could have become a movement without the support of someone like Dwan to fund it. She believed in the artists' visions and helped them to develop their projects. She also gave them a tremendous amount of freedom, only visiting the sites of "Spiral Jetty" and "Double Negative" once they were finished.
You're not going to make a name for yourself -- and perhaps change the art world in the process -- without a healthy dose of ambition. Some art prophets seem to have an unhealthy dose, such as Tod Volpe, who, like Joshua Baer, used lighting and presentation to establish ceramics as an art form. Lured by a lavish Hollywood lifestyle, he later scammed other dealers and embezzled from actor Jack Nicholson, who had set up an art investment fund with Volpe as his partner and manager -- making him a "prophet," we suppose, of some of the more spectacular contemporary art fraudsters as well, like Lawrence Salander.
- Kate Deimling, ARTINFO

More of Today's News from ARTINFO: