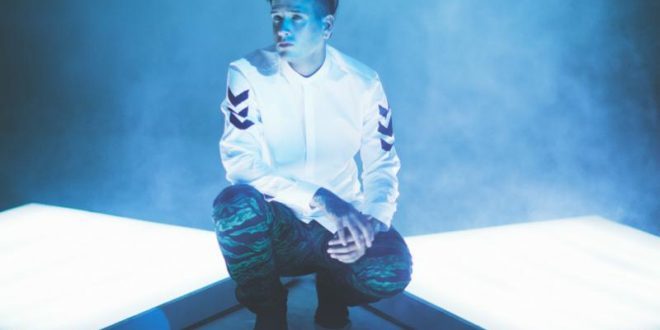 Finding old music you used to love is like getting back in touch with an old friend. This always rings true when I think of Mystery Skulls, from randomly catching him at Terminal 5 to attending literally every show when he's in town - yeah, he's that awesome.
It's almost amazing how at every live show Mystery Skulls evolves in ways one can't even imagine - from insane light shows that fit every song beat to a gorgeous anime background projection at Mercury Lounge, there's visually pleasing aesthetic to each.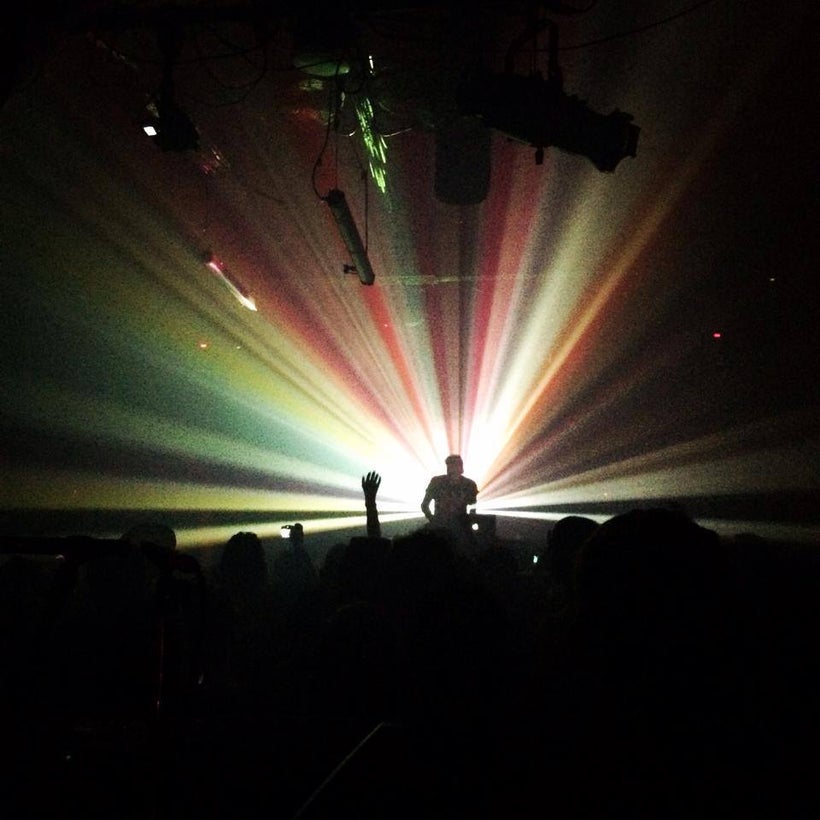 It's interesting to see how music connects us in many ways - I've made so many friends on the dance floor while Mystery Skulls played his songs from "Forever" and sweet remixes at shows. There's a certain inexplicable element that Mystery Skulls' music contains - it's infectious and catchy, while deep and unique.Every time I attend at concert, I love going around the crowd and catching the ambiance, it's always a pleasure at a Mystery Skulls show - you can tell when everyone is having a good time. Even that one person who stays still at concerts starts feeling the beat.
Recently releasing his new album, "One of Us", you can sense the excitement from fans all over social media and it definitely lives up to the hype. When words fails, music speaks - this is exactly how I felt when I first heard, "Music". Each song on, One of Us, beautifully intertwines and creates a story as each song smoothly transitions into the next. You'll find yourself repeating each song many, many times. Mystery Skulls is also on tour with Phone Call & Hey!dw!
I had the pleasure to interview him and got some really interesting answers! Check it out below!
Congrats on your new album release, One of Us, when working on it did you ever worry if a song is missing something or too over produced? When do trust your gut and say this is perfect?
Thank you, I began working on the batch of songs that would become the album in nov 2014 just one month after the release of FOREVER, and I purposely wasn't recording any vocals, so I would just sing over top of the tracks I had made for almost a year before I ever recorded it, I think this helped hone in on some of the sweeter elements of the album. When making my tracks and albums, I am always looking for "history". I can always tell when something is actually meant to be there. Its an odd thing when it happens, but its beautiful all the same and a joyful experience to just let the art guide the art itself.
What's been the toughest song you've worked on for any of your albums?
I think on ONE OF US I worked on "Losing my Mind" for literally years before it was ever recorded. I remember going up to the label (WBR) and playing the track to my A&R Michael Howe and Just singing the words to everyone in the room. They Approved my album just off of that impromptu performance
You mentioned "if you listen to the album front to back, the album is the single" - was this planned out or did it happen just out of coincidence?
This was purposeful; The album is a soundtrack to a film I wrote that was meant to be the exact length of the album. Ultimately the film didn't happen due to funding/time. A lot of the words Im singing on the album are lines that the characters were meant to be singing to each other. (this is why songs like ERASE ME are shorter in length) In that particular scene, we see our main characters being dechipped in an underground lab. Once the chips have been removed, they feel each others love like they could never feel it before in the following track/scene ON FIRE.
It was a bit of a let down to not be able to have the film made, tho I am immensely proud of it, and If someone were to make a film/stage production of it, with my music as the center piece, I would be all for it!
When you're not working on music, do you work on any side projects or hobbies that you geek out on?
When I'm not working on music, I'm listening to music - when I'm not listening to music, I'm at Amoeba Records in Hollywood buying more music.
Do you have any favorite song that you love playing live?
When I perform Live I really enjoy sneakily dropping in my super old music, beccause I love watching peoples faces light up when I do! Tracks like Money, Brainsick, even Beautiful.
If you can get drinks with anyone alive or dead, who would it be and why?
Excellent Question: It is my dream to meet Alejandro Jodorowsky and musically, it is my dream to meet and work with Jeff Lynn (ELO IS MY FAVORITE BAND OF ALL TIME)
What music are you currently listening to?
This summers playlist around the house (I live in DTLA) has been Mystic Moods , Living Strings, and 101 Strings, all peppered in with a helping of Patrick Juvet's Brilliant "Got a feeling" single, which features a B side with a 14 mix extended mix of I LOVE AMERICA.
Check out what Mystery Skulls is currently up to!!
This post was published on the now-closed HuffPost Contributor platform. Contributors control their own work and posted freely to our site. If you need to flag this entry as abusive,
send us an email
.