This post originally appeared on Bustle.
If you just turned 20, well, then... congratulations? Welcome to a decade full of tough choices, indecision, ambition and insecurity. It can seem paralyzing, I know. When you turn 20, you're no longer sheltered under the label of "teenager" and people are beginning to think of you as a real-life adult, even though we all know you are anything but.
Twenty is the awkward entry to one crazy decade, make no mistake. You can't (legally) drink yet. You can't even rent a car. You're navigating the social settings of college and learning about life in and out of the classroom. You've maybe hit the sophomore slump, changed your major twice and have already begun to dread what post-grad life will look like. No one tends to write songs about being 20. No one ever really talks about 20.
But the thing is, being 20 is actually pretty liberating. You're allowed to be unsure about everything. You're allowed to change your mind about what you want in life. Success can come later, but for now, just know that you're not alone.
Check out where these 13 famous women were at 20, and remember: Your 20s are an awkward marathon, not a race.
Gloria Steinem
A good place to start for #WomenHistoryMonth? Gloria Steinem. Watch her story: http://t.co/iQQqVXiM0N pic.twitter.com/E9DCZHettv

— MAKERS (@MAKERSwomen) March 3, 2014
Long before she founded Ms. magazine and became an icon of the women's rights movement, Steinem was a sophomore at Smith College in 1954. Her youth had been spent caring for her mother, who suffered from mental illness, in Toledo, Ohio.
At Smith, Steinem realized that the traditional woman's role was not what she wanted -- but it wasn't until the early '60s that she began to tackle feminist issues as a journalist.
Ellen Degeneres
I had such a good time at prom with you @TheEllenShow pic.twitter.com/K9fG0aSK6A

— NICHOLAS (@nicholasmegalis) July 6, 2014
While she made the decision that comedy was her goal, things weren't going smoothly for Degeneres at 20. After one semester at the University of New Orleans, she dropped out and worked as a bartender, TGI Friday's waitress and house painter, among other odd jobs. She had also just come out to her mother.
"I decided this was not going to be something that I was going to live the rest of my life being ashamed of," she says.
Sonia Sotomayor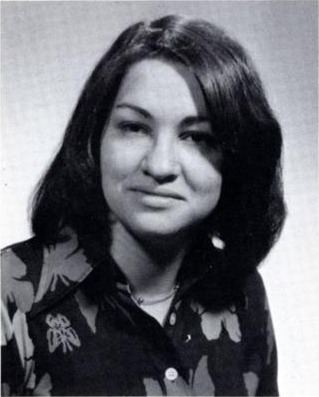 The first Latina Supreme Court justice, and only the third woman to grace its bench, Sotomayor wasn't always so confident in her abilities.
Her first year of college at Princeton was one "of fevered insecurity, a reflexive terror that I'll fall flat on my face," Sotomayor writes. She got a "C" on her first midterm paper, her English writing skills and vocabulary were weak and she lacked knowledge of classic books that many of her peers read in more privileged high school. Sotomayor went on to graduate summa cum laude.
Meryl Streep
A young Meryl Streep in her HS production of OKLAHOMA! See more of her stage work here: http://t.co/dWe8je5WGT pic.twitter.com/zqDPJqBurA

— Playbill (@playbill) November 7, 2014
It's hard to believe that Meryl Streep was ever anything but an infallible queen, but even she had her share of youthful struggles. Ever the actress, in high school she "studied the character I imagined I wanted to be -- that of the generically pretty high school girl."
Like so many 20-year-olds, Streep began to figure out who she really was. During her time at Vassar, Streep eventually found her true self again, one that was "goofy, vehement, aggressive, and slovenly and open and funny and tough" with the help of new friends.
Lupita Nyong'o
.@Lupita_Nyongo talks learning how to act in this vintage vid: http://t.co/L5SBxBQkpI #tbt pic.twitter.com/JNOUnLbNSf

— MODMODS (@Mod_Mods) April 24, 2014
Like many young adults, Nyong'o knew she had a passion, but was unsure how to pursue it. Her parents stressed the importance of an education and success -- things she didn't think acting was synonymous with.
"I was shy about admitting that that's what I wanted to do with my life," she says. She didn't attend the Yale School of Drama until she was 26, when a childhood friend got in and led her to believe that chasing her dreams was not only a possibility, but something that she needed to try. The Oscar-winning actress didn't land a breakout role until 2013's 12 Years a Slave, just weeks before her graduation from the Yale School of Drama at age 29.
Patti Smith
Patti Smith & Robert Mapplethorpe, 1969. Photograph by Norman Seeff. pic.twitter.com/rnc3eCZGQ1

— History In Pictures (@HistoryInPics) March 28, 2014
Before she was a punk rock icon, Patti Smith was just another a college dropout who moved to New York with only a suitcase and dream of becoming an artist. The summer of her 20th year was spent bumming in parks and couch surfing at friends' apartments.
"That wasn't much fun, but I had my mantra, "I'm free, I'm free." [...] I wasn't worried, though. I just needed a break and I wasn't going to give up," Smith recollected in Just Kids.
In a few short years, she would be changing the face of the rock and art scene of New York City for good.
Diane von Furstenberg
#tbt "I didn't know what I wanted to do, but I knew the kind of woman I wanted to be." - @DVF #sodvf pic.twitter.com/p1qu41Cmtn

— DVF Los Angeles (@DVFLosAngeles) September 26, 2013
The designer may have been on the path to fashion icon status at just 29, but she spent the earlier part of the decade swept up in indecision. At 20, it may seem like you're swept up in a state of constant change, and von Furstenberg was not immune to the feeling.
"There's something very special at the beginning of your life, when you are somewhere between 18 and 25, where everything is possible and you have no idea where you're going. All the doors are ahead of you and you don't know which is your door," she says. The designer found a door through her then-husband Egon von Furstenberg, who helped her make fashion industry connections needed to launch her iconic wrap dress that would be lauded by women for decades to come.
Katie Couric
Happy #TBT! @TriDelta Spring Formal! pic.twitter.com/viOa0VXQYU

— Katie Couric (@katiecouric) May 1, 2014
Success in your college years does not equal happiness. Katie Couric spent her college years as a sorority girl and aspiring journalist. But behind closed doors, Couric was struggling.
After being rejected from her first-choice college, Couric faced feelings of inadequacy that many 20-somethings battle. Couric spent six years suffering from bulimia, oppressed by a sense of "rigidity, this feeling that if you eat one thing that's wrong, you're full of self-loathing and then you punish yourself."
By her mid-20s, Couric was able to come to terms with herself with the help of therapy. Decades later, she's one of the most well-known faces of television journalism.
Jenny Slate
Before SNL and Marcel the Shell, Jenny Slate was a student at Columbia University who moved to New York with dreams of following comedy. But comedy wasn't easy for Slate, and neither were her 20s.
At Columbia, she studied English and comparative literature, despite dreaming of one day acting on Saturday Night Live. She spent much of her freshman year cutting classes and smoking pot before finally trying out for an improv troupe, where she met best friend and frequent collaborator, Gabe Liedman.
"They're hard, and everybody acts like they're supposed to be this time when you're kind of, like, getting everything together. For me, I was like really struck by the fact that they were a surprise second adolescence," she says. Slate's first big break on Bored to Death and SNL didn't happen until she was 27.
Cheryl Strayed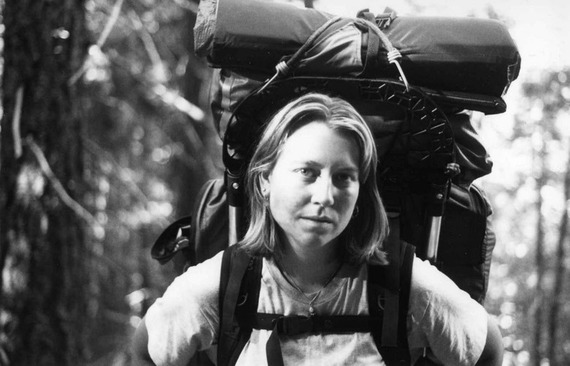 Cheryl Strayed spent the better part of her 20s trying to find herself. In the years to come, she would lose her mother, battle drug addiction and, eventually, hike the Pacific Crest Trail alone. But at 20, Strayed was a college sophomore at the University of St. Thomas in Minnesota.
Strayed attended University of St. Thomas partly because of a deal that allowed her mother to attend for free, fulfilling a lifelong dream of becoming a college graduate. But when her mother got cancer, it was on her to fulfill that dream for both of them.
"I wanted to quit school, but my mother ordered me not to, begging me, no matter what happened, to get my degree. [...] I convinced my professors to allow me to be in class only two days each week. As soon as those two days were over, I raced home to be with my mother."
Mary Tyler Moore
"Hi, I'm happy Hotpoint." Oh Mary, the things you did for money, baby girl pic.twitter.com/EiOmaf0Hug

— jenocrates (@smilingginnifer) July 13, 2014
It wasn't until her breakthrough role at 25 on The Dick Van Dyke Show that Mary Tyler Moore became America's sweetheart. Up until that point, Moore was an aspiring dancer. She had her only son at 19, and, after being ignored as a dancer, took on bit parts and commercial work.
She had been turned down for roles so often that she almost didn't audition for the show that ended up making her a household name. Moore credits the show for teaching her a lot about life while she was still in her 20s:
"Never let your ego get in the way of somebody else's good idea, and always surround yourself with the best, because the stronger the others around you are, the better you look."
Joni Mitchell
It's #TBT & Joni Mitchell's birthday! Did you know that she attended the College of Art here @SAITPolytechnic ? pic.twitter.com/KQay0CzvfU

— SAIT Alumni (@SAITAlumni) November 7, 2013
Today, we know Joni Mitchell as one of the greatest female songwriters of all time. However, music wasn't always her first love. At 20, Mitchell was an aspiring painter who played music for fun on the side.
Shortly after starting art school, though, she found herself intimidated by her peers and disillusioned by the education system: "I found that I was an honor student at art school for the same reason that I was a bad student -- an equal and opposite reason -- because I had developed a lot of technical ability. [Even] in free classes where I was really uninspired, my marks remained the same standard."
Mitchell dropped out and joined the mid-'60s folk scene, the beginning of a journey that would leave a mark on music forever.
Rashida Jones
She grew up the daughter of Peggy Lipton and Quincy Jones, had playdates with Paris Hilton and Kim Kardashian, and graduated from Harvard with degree in religion and philosophy. Still, Rashida Jones spent her 20s fighting stereotyping and racism.
"Harvard was supposed to be the most enlightened place in America, but that's where I encountered something I'd never found in L.A.: segregation. I had to choose one thing to be: black or white. I chose black. [...] Confused and identity-less, I spent sophomore year crying at night and sleeping all day. Mom said, 'Do you want to come home?'"
Jones credits her sister for teaching her to accept all of her identities and ignore the criticism: "I said, 'No.' Toughing it out when you don't fit in: That was the strength my sister gave me."
Images: Wikimedia; Pacific Crest Trail Association, Rashida Jones/Instagram
More from Bustle:
Where 9 Famous Women Were At Age 29
Where 9 Famous Women Were at Age 27
Where 13 Famous Women Were At 25, Because The Quarter-Life Crisis is Real
ALSO ON HUFFPOST:
PHOTO GALLERY
Famous Female Friendships