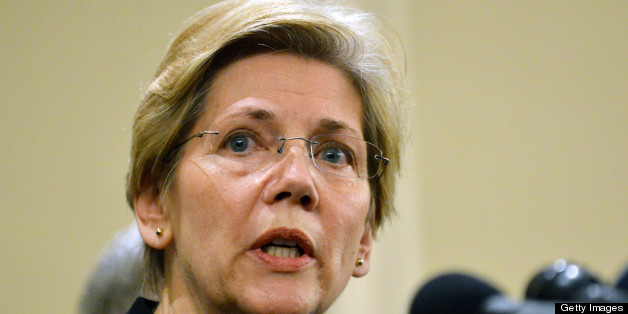 With the termination of the Independent Foreclosure Reviews (IFR) via OCC caveat the question remains: What's going to happen to the so-called "work product" accumulated by legions of analysts poring through files of victims who were indelicately put through a foreclosure meat grinder in 2009-10?

I put that question to Bryan Hubbard, spokesperson for the Office of the Comptroller of Currency, at a call-in press conference on February 28 that announced the cessation of all regulatory hostilities targeting the Mega-Banks and their servicers.
"The OCC is determining what to do with the work records. We'll be looking at this information to determine what's in these reports," was his reply.
It was a deliberately vague and ambiguous answer designed to deflect follow-ups but luckily Bryan's colleague, Morris Morgan, OCC Large Bank Deputy Comptroller, eagerly chimed in with his two cents, stating, "the information is being analyzed. We think there's a great bit of value in the work that was done to date so part of our work here will be to review the work done by the consultants."
Well, it seems that several members of Congress, including Rep. Elijah Cummings and Sen. Elizabeth Warren, were eager to explore the value of this material but were hastily rebuffed after sending a letter in January to OCC and the Fed (the latter handled the Goldman/Morgan Stanley reviews) to fork over any documents relating to "specific mortgage servicers involving illegal foreclosures, inflated fees, or fraudulent court documents."
The regulator's response to this inquiry? A resounding Greek Chorus of no, no, and no.

The reason (fasten your seat belt) goes something like this: The documents may reveal "trade secrets" belonging to mortgage servicing companies and doing so would be, presumably, like revealing the secret whitening ingredient in pepsodent tooth paste.
The desperate desire of OCC and the Fed to protect what many call institutionalized fraud was certainly evident as two sad-sack representatives from both agencies took the hot seat for an April 14 grilling by Warren and her Senate Banking Committee colleagues. The hapless twosome could do no better than duck and cover as Warren lobbed hardball after hardball attempting to elicit any information regarding when the materials might be made available to the victims of foreclosure fraud, many of whom have become vocal in their disgust over the paltry, piddly payouts sent out as restitution under the modified settlement that scuttled the reviews (average checks running around $300).
Hemming and hawing like kids trying to explain to mom why their fingers were deep in the cookie jar, the tweedledee/tweedledum team resorted to a tried-and-true Teflon defense, aka "the matter is under review" (obfuscation being par for the Beltway course) and confessed they couldn't predict when impacted homeowners might get a gander at what's in the files.
The explanations, or lack thereof, seemed to further perturb the already irritated Senator who quickly cut to the chase: "You let the banks violate the law and you don't know what you'll be telling the homeowners?"
It was a Capraesque, flash-bulb moment right out of Mr. Smith Goes to Washington, but alas, the turtles were back in their shell. The flak catchers retreated from the Committee floor presumably to lick their wounds and share their hurt during happy hour.
The trajectory of the independent foreclosure reviews seems to have followed a story line that can only be characterized as a comedy of errors (which I described in a previous post) beginning with the OCC hiring a consulting firm with the alluring title of "Rust," which seemed to live up to the allusion with a creaky and squeaky operational style that left critics wondering why, for instance, in the initial outreach would millions of letters be sent to evicted homeowners at their last known addresses and recently, in the wake of the current settlement, sending out some checks that bounced higher than a gymnast on a trampoline.

Now what's not so funny is that that the reams of materials now under wraps probably constitutes a treasure trove of compelling and useful information should a homeowner seek justice in the Halls of Justice; perhaps securing a place at a pay-out bar in similar fashion to the one bellied up to by Mega-Bank CEOs and Wall Street honchos after the 2008 crash. Remember, the one where they strapped on Treasury's bailout feedbag and ate themselves silly at the expense of the U.S. taxpayer?
There's probably a lot of stories those quarantined files might tell. One that hasn't seen the light of day comes via a veteran mortgage broker hired to work on the Bank of America foreclosure reviews (which he described as a hair-pulling experience) with a cast of bank executives overseeing the process and floating around like butterflies but stinging like bees when he started getting too interested in some of the files.
In his words, here's the story he refers to as "The Modified Mortgage Issue":
When a homeowner entered into the HAMP program a work sheet was prepared by the servicer to analyze items such as unpaid principal balance, estimates for tax & insurance escrow shortages, property preservation costs, interest, legal fees, closing costs, etc. It also included any principal payments to be made by the borrower. Prior to closing on the new modified loan the estimated charges were in many cases, never reconciled against the actual costs, or contained calculation errors done by rushed and in many cases unqualified servicer personnel. It sounds like accounting 101, reconcile the debit and credit, but it got lost in the fog of mortgage servicing. The errors may not have been detected by homeowners rushing to save their homes from foreclosure.
Eventually many of these homeowners, circa 2009/2010, fell into the foreclosure snake pit and were subject to the reviews. In fact, according to this analyst, he was pursuing a work stream during his IFR tenure when this issue boldly presented itself. It became clear that the homeowners under review may, in fact, be owed large sums of money because their modified loans were larger than they should have been due to a failure by the servicer to reconcile the estimated vs. actual expenses. By extension this problem may have significant implications for all foreclosed homeowners -- not just the 2009/2010 group --who went through some sort of government funded loan modification program.
This is something that the Mega-Bankers and their servicers will not be too keen to hear.
The information compiled during the IFR process should be considered inviolate and must be protected and not just for the impacted homeowners but for the historical record as well. In order to spare these materials the same fate as the missing 18 ½ minutes in the Nixon Watergate tape there may be a need for a judicial cop to keep any potential Rose Mary Wood from getting anywhere near the erase button.
Joel Sucher, a filmmaker with Pacific Street Films in Hastings-on-Hudson, N.Y. is working on Foreclosure Diaries, a documentary about the financial crisis and has blogged on foreclosure related issues for American Banker. and Huffington Post. He is currently working on a memoir of mid-century Brooklyn titled, Salugi.