Gerald (a.k.a. Jerry) Casale really knows his Pinot Noir. As a founding member of the groundbreaking band, Devo, Casale toured the planet entertaining millions, and in every country Devo played, he sampled fine wines, developing a taste and an encyclopedic knowledge along the way. Today, Casale is a Napa Valley-based vintner, who has turned his passion for wine into a product, and a delicious one at that.
His boutique wine label, The 50 x 50, produces about 300 cases a year including a swoonworthy Pinot Noir and a Rose full of character and a smooth finish. Together with winemaker, Eric Lyman, Casale has created something special on the California wine landscape with The 50 x 50, which already has famous fans including Will Ferrell, Bette Midler, Mark Mothersbaugh, Toni Basil, and Steve Zaillian to name a few.
The latest vintage of The 50 x 50 features a 2015 Pinot Noir from a single vineyard in Sonoma Coast, Rodger's Creek. The 2016 Carneros Rose of Pinot Noir hails from Reinke Vineyards in Napa County. Both worth savoring with a good meal.
I was fortunate enough to grab a few moments with Casale and talk all things grape…
Xaque Gruber: Where did your love for wines begin?
Gerald Casale: Growing up in Akron, Ohio, I didn't have any budget or knowledge for wine. Wine to me meant horrible boxed wine. And cheese for me and most people I knew meant Velveeta. I couldn't understand what people were talking about when they'd say how delicious wine could be. I'd think "that stuff's horrible." And then at Kent State, I met students from other states and tried different wines and finally understood. Then when Devo was signed to Warner Brothers Records in 1978 and we moved to Los Angeles, it was like going to another planet. Suddenly I was with a lot of people who knew about wine. Los Angeles was the center of a new kind of cuisine and California wines had come into their own. So I was drinking better and better wine. I went to tastings. I respected wine and started asking questions and met restauranteurs like Michael McCarty, Wolfgang Puck, Jeremiah Tower – a host of people and they taught me a lot. I wanted to learn how wine was made. Much like someone would want to learn how to play music. I met some people who backed my venture because their interest was to build this Mies Van Der Rohe house in Napa Valley that had never been built and mine was to create a wine business so it has been a nice collaboration.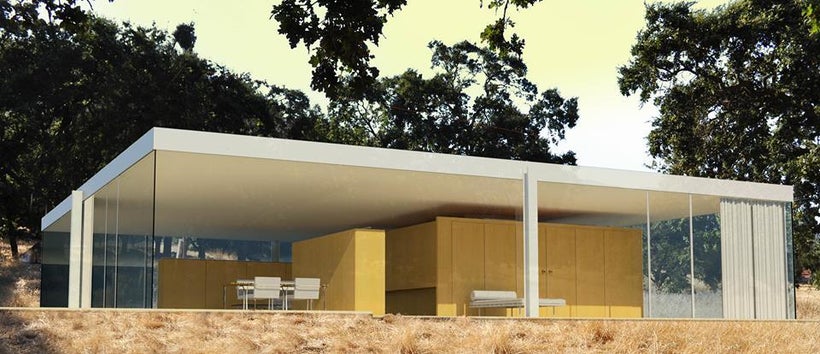 XG: Has the Mies Van Der Rohe house opened in Napa?
GC: The 50 x 50 property in Napa will be open in Spring 2018. It's a 23 acre property. The Mies Van Der Rohe house, which was designed almost 70 years ago, will be finally done and open.
XG: I'm told you are a first class foodie. Are you skilled in the kitchen as well?
GC: I am a journeyman in the kitchen. I can produce meals that are very well presented and taste great, but I don't think of myself as a great chef. I'm a big believer that wine should be consumed with food. I prefer to drink wine with food.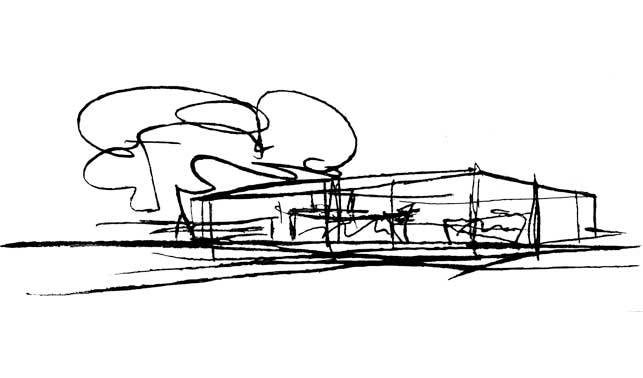 XG: Does your life as a musician play into your life as a vintner?
GC: I feel there are a lot of similarities. Making music is a labor of love and a passion. You don't make music because you want to be a millionaire. It's like making wine. When you play a song for people it's like sharing the wine. No matter how many times you play a song, it's different each time. Because each time it's a different performance and each audience is different. Same with wine. Each time you taste it will be a slightly different experience, and the wine will have changed. There are insane variables. Just as there can be with music. So yes, I do see an organic connection.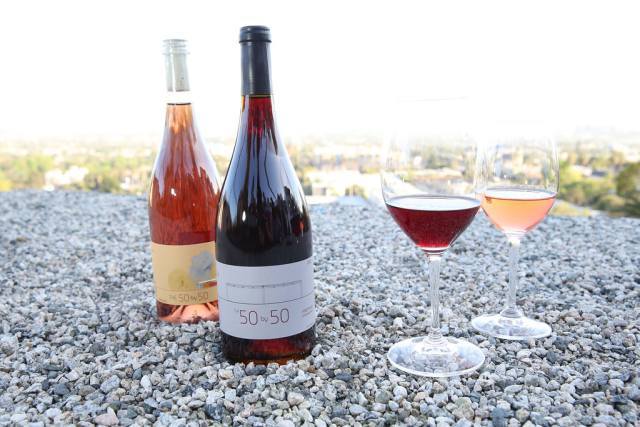 XG: How did you come to be so passionate about Pinot Noir?
GC: On tour with Devo, I drank Spanish wines, Australian wines, German wines, American wines – wherever we went, I was tasting fine wine. After years of gaining knowledge and sampling all kinds of wine, I settled on Pinot Noir. Each grape variety has its own character and quality and experience and I realized that the ones I kept coming back to were Pinot Noir grapes. I really got spoiled drinking great French burgundies back when Devo was still a big touring band. The French promoters would come to me and say "hey, try this." And it was the best burgundy on Earth. The problem of developing taste is once you get spoiled with the best, you can't go back. When you taste lesser wines, you think "Man, why can't I drink that amazing Burgundy again?"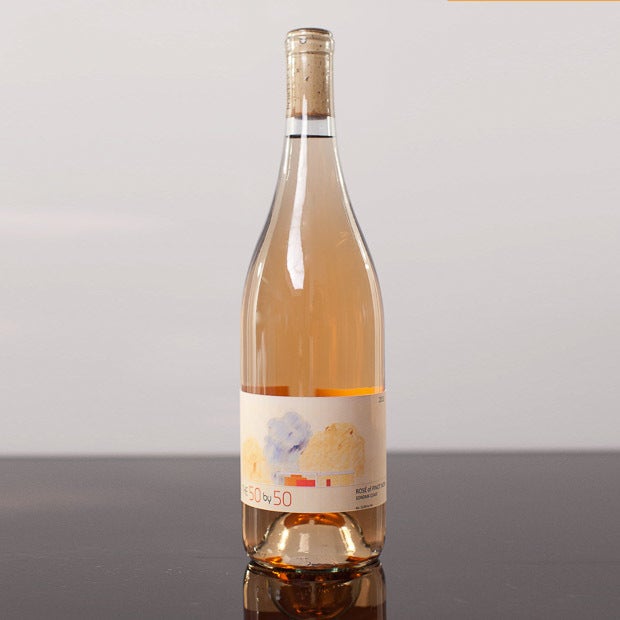 XG: Your rose has a distinct richness to it.
GC: My rose is made from Pinot Noir, and it goes with so many foods - vegetables, salmon, thin crust pizzas, grilled shrimp. Old ladies were known to drink white zinfandel – which was awful, but now everybody is making Rose. Almost too many people are making Rose, but I think mine is special. (laughs)
XG: It is. I just enjoyed a glass of it with a slice of pumpkin cake and it was perfect. And your bottle is beautifully designed.
XG: How did your red Pinot Noir wine develop?
GC: Pinot Noir has many clone grapes, but the best clones to my mind are French: Dijon 667 and Pommard. I use them both in a blend that is more or less fifty percent and fifty percent of the Pinot Noir. These two clones have the best expression of what the Pinot Noir can deliver. I ferment them separately so they each go into French marquis barrels and they age for thirteen to fifteen months and then I blend them in the end before bottling. I make the wine very French style. No corners cut. High quality all the way. I'm not a public figure who slapped their name on a terrible bottle. I'm completely involved.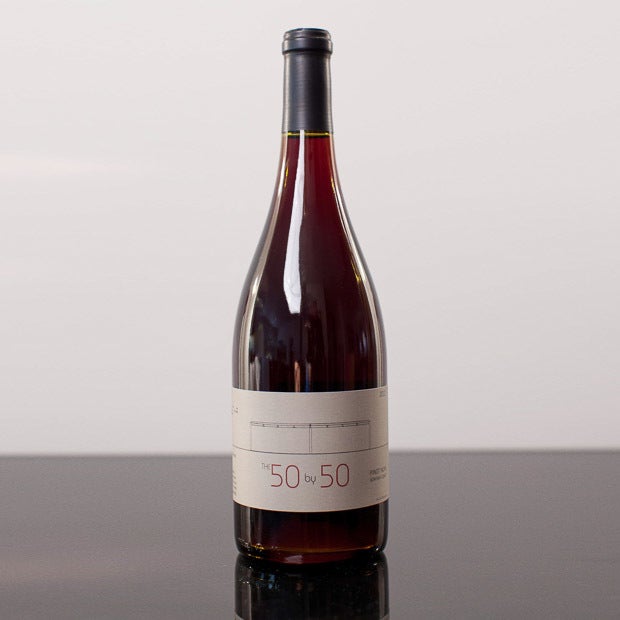 GC: The longterm plan is to make the highest quality Pinot Noir that I can. I also want to create a very serious Bordeaux-style table wine, which will have a nice percentage of Cabernet Franc in it as well. We're growing Cabernet and Merlot on the vines on the property in Napa. I feel like too much of the Cabernet in California is too fruit-forward, too jammy, too intense. You almost don't even need food with it. So I'm looking forward to that. Vines can take at least five years before you can make decent wine. I will continue to follow my love of pinot noir. Come visit me next Spring at The 50 x 50 Property. I'll continue to offer high quality wine at a fair price, which probably goes back to my Blue Collar roots in Akron, Ohio. After all, wine isn't just for the elite. Everybody should be able to taste what's good.
Check out The 50 x 50 site for order information, and the California wine shops and restaurants that serve these wines.
https://www.facebook.com/fiftybyfiftywine/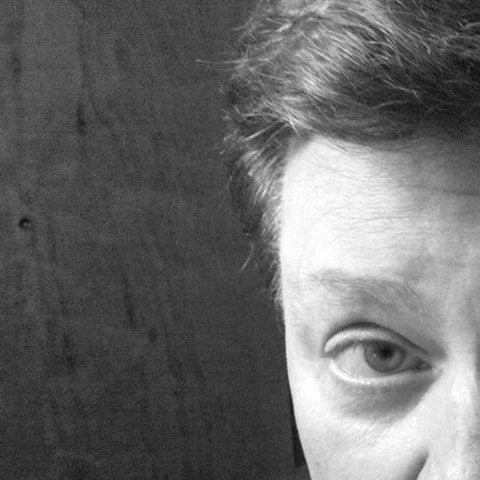 This post was published on the now-closed HuffPost Contributor platform. Contributors control their own work and posted freely to our site. If you need to flag this entry as abusive,
send us an email
.