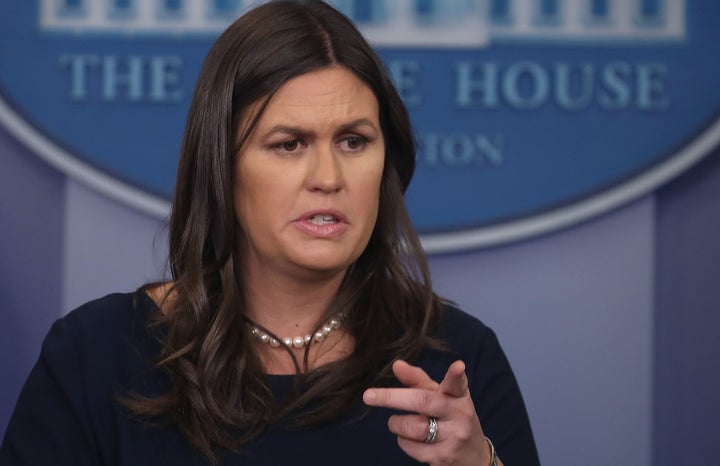 White House press secretary Sarah Huckabee Sanders chastised the media Friday, saying reporters should stop giving so much coverage to a man just dying for attention. She said he was trying to "desperately rehabilitate his tattered reputation and enrich his own bank account." 
She was talking about former FBI Director James Comey.
"You guys spend hours upon hours every single day praising Jim Comey, propping him up, giving him the biggest platform," she said. "We shouldn't be praising him, we should be putting him down, we should be taking him off of air instead of giving him minute after minute."
"This country has a lot of real problems, we should be talking about the economy, we should talk about Syria, we should talk about the drug crisis," she added. "But instead, we're going to talk about Jim Comey. You guys will cover it endlessly all day today, all day tomorrow and my guess is every day next week."
Comey is set to release his memoir, excerpts of which have already been published. In it, he talks about his views on President Donald Trump, the man who fired him, and explains his thinking behind how he handled the investigation into Hillary Clinton's emails. 
The White House and its Republican allies have hit back against Comey, branding him as a liar and a leaker. 
As Sanders knows, Comey is not the first person with an agenda who gets a significant amount of ― some would say too much ― media coverage.